On Wednesday 23rd, the season of fall begins. Autumn is one of my favorite seasons – I really like the colder weather, wrapping up in a blanket with a cup of hot cocoa, comfort food, colorful leaves, cloudy days, and rain. I adore rain!
While I cherish rainy and gloomy days (we don't get them much here, just around 21 days per year), my daughter does not like them much. The reason being that on those days she won't get to go to the beach or enjoy the playground.
To keep the boredom away during those rainy days, we have a gathered a huge list of kids indoor activities and want to share it with you.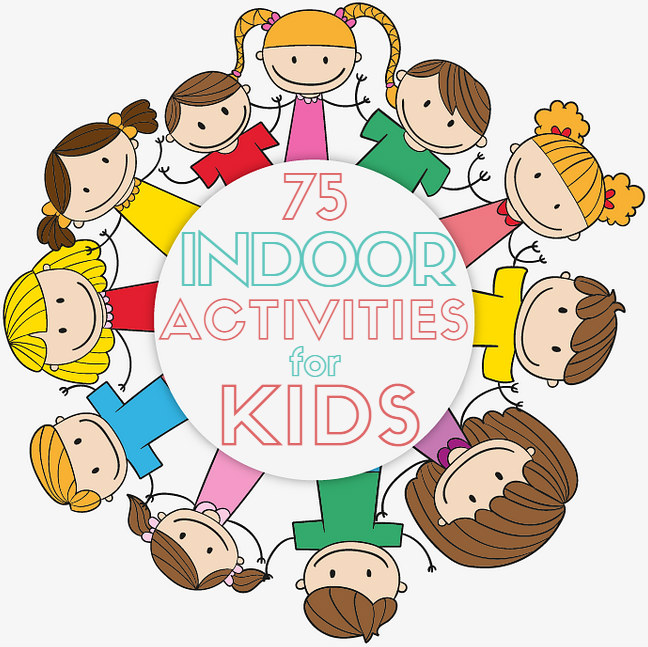 GET ACTIVE
1. Get some oversized t-shirts, some pillows and have a sumo wrestling match.
2. Prepare for the winter and have a snowball fight.
3. Let your kids work on their gross motor skills and create a shape hopscotch. It's great for color and shape recognition too.
4. Using painter's tape design a sticky spider web and let your kids throw newspaper balls to the web.
5. Organize a butterfly hunt or a bug hunt.
6. Stomp bubble wrap.
7. Jump on the bed.
8. Create an obstacle course.
9. Clear your living room, make 2 teams and have an indoor balloon volleyball match.
10. Paper plates and popsicle sticks make great rackets. Add a balloon and you can play balloon tennis.
11. Use masking tape to create race tracks. Give your kids a straw and a pompom and let them play racing pom-pom balls.
PRETEND PLAY
12. Go indoor camping and eat some pretend (or real) smores, hot dogs, and marshmallows.
13. Watch a movie. Better yet, build a car from an old box and have a drive-in movie night.
14. Play grocery store.
15. Go to a pretend restaurant to eat cardboard pizza.
16. Enjoy shadow puppet theater.
17. Teach your kids to help you with laundry organizing a pretend laundry day.
18. Take old makeup containers and paint them with nail polish to make a pretend make-up set.
19. Set up a post office and ask your kids write letters and then deliver them.
20. Have a picnic. You can do it with a pretend food, or have lunch or dinner picnic style.
EDUCATIONAL
21. Press'n Seal makes a perfect canvas for a sensory art project.
22. To work on color recognition, counting, sorting and shape recognition, use this button board activity or a felt activity board
23. Wrap up in a warm blanket and read tons of books.
COOKING

24. Use plastic spoons and candy melts to create chocolate Minion pops.
25. M&M's, pretzels, white chocolate, and sprinkles make a great Party Bark Treat.
26. Merge play with a healthy snack by creating these fabulous grape + toothpick sculptures.
27. Octopus hot dogs are a great way to get your picky eaters to enjoy their food.
28. Let your kids create their own pizza biscuits for a simple meal but delicious meal.
29. Make butter in a mason jar.
BOARD GAMES & PUZZLES
30. Rocks, some paint, and a chalkboard help you to set up a Despicable Me DIY tic tac toe for hours of fun.
31. A collection of board games using household items.
32. What a better way to spend a rainy day playing this rain and a rainbow board game (+free printable).
33. Kids can create their own puzzles with family photos or images of their favorite characters with this craft stick puzzles idea.
BUILDING
34. Cardboard boxes make a great economic resource for this create a neighborhood activity.
35. Construct a pool noodle race track and have a race.
36. Draw an indoor chalk city on the floor.
37. Use this my paper world printable to design a landscape of your dreams.
38. Build a fort
39. Create a dinosaur terrarium
40. Give your boring train tracks a makeover with this train track scenery idea.
41. Have some quiet time fun with sponge blocks.
42. Work with these paper houses to create a 3D village or a city.
43. Play plastic cup boredom buster to see who builds the tallest or strongest structure.
CRAFTS
44. Turn paper bowls to adorable mosaic turtles.
45. Cure your Frozen fever with cute baby snowmen (snowgies).
46. Have fun with designing and playing with Minion clothespins.
47. Recycle and make some toilet paper roll robots or toilet paper roll sharks.
48. Start preparing for Thanksgiving with this turkey suncatcher.
49. Christmas in not far away. Start designing painted glass and cinnamon applesauce ornaments.
45. Big Hero 6 Baymax bookmark is a great way to keep track of the book you are reading.
51. Give your old vases a new life with this washi tape vases craft.
52. Decorate your home with Olaf mason jar snow globe.
53. Colored salt dough leaf impressions make a great gift for holidays.
54. Take care of birds during the hard weather with these homemade pine cone bird feeders.
55. Have a fashion show with newspaper t-shirts kids have designed.
56. Create magazine flowers to decorate presents for the coming holidays.
57. Easy solar system craft.
58. Make some magic wands for fairy or wizard pretend play.
MUSIC
59. Use plastic easter egg to make maracas.
60. Let kids make some music with this fun 3 in 1 homemade balloon bongo.
61. A small box and a bunch of rubber bands make a great rubber band guitar.
62. Super easy to make singing straws.
63. Learn about sound waves and vibration while having fun with water xylophone.
64. Make a duct tape drum for practicing rhythms or hand drumming.
65. Cardboard guitars for your little rock stars
PAINTING, DRAWING, COLORING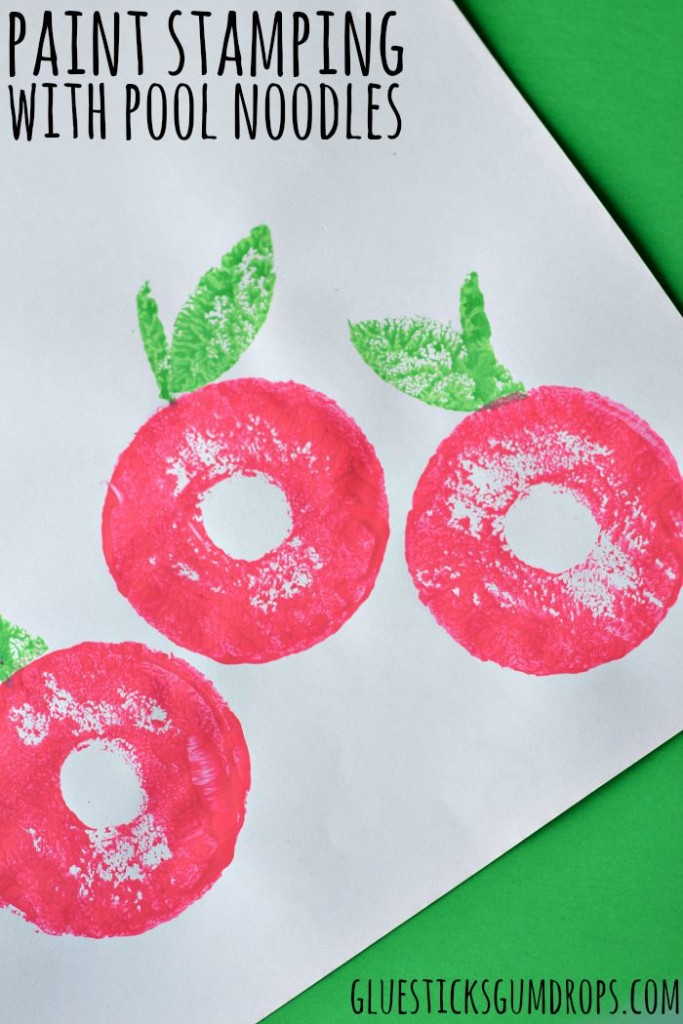 66. Create fall cards with pool noodle apple stamps technique.
67. Make some homemade puffy paint.
68. Print out some of these coloring pages and keep on coloring. They have pages for kids and adults too. You can also check out these 723 free Disney printable coloring pages.
69. Paint with shaving cream and food coloring.
70. Try cotton ball painting.
71. Have a go at mess free finger painting and learn mixing colors.
PLAYDOUGH + SLIME
72. Make edible playdough.
73. Have fun with slime or goo. Check out these recipes homemade play goo, homemade silly putty recipe and rainbow slime.
74. Get creative with Frozen glitter play dough.
75. Make your own kinetic sand.
What are your favorite rainy day activities?
The first unedited image with children is designed by Freepik.