For many of us, Egypt is a dream destination. It's one of the most popular tourist destinations in the world and it's no wonder why: a rich history, beautiful culture, delicious Middle Eastern food, and incredible tourist attractions abound in the country.
If you're already in research mode, you've landed on the right post. Here, we break down some solid tips to help you plan the perfect Egypt trip: from booking for the best weather to getting a visa.
Let's dive in: here are 5 essential tips to consider before booking your trip to Egypt.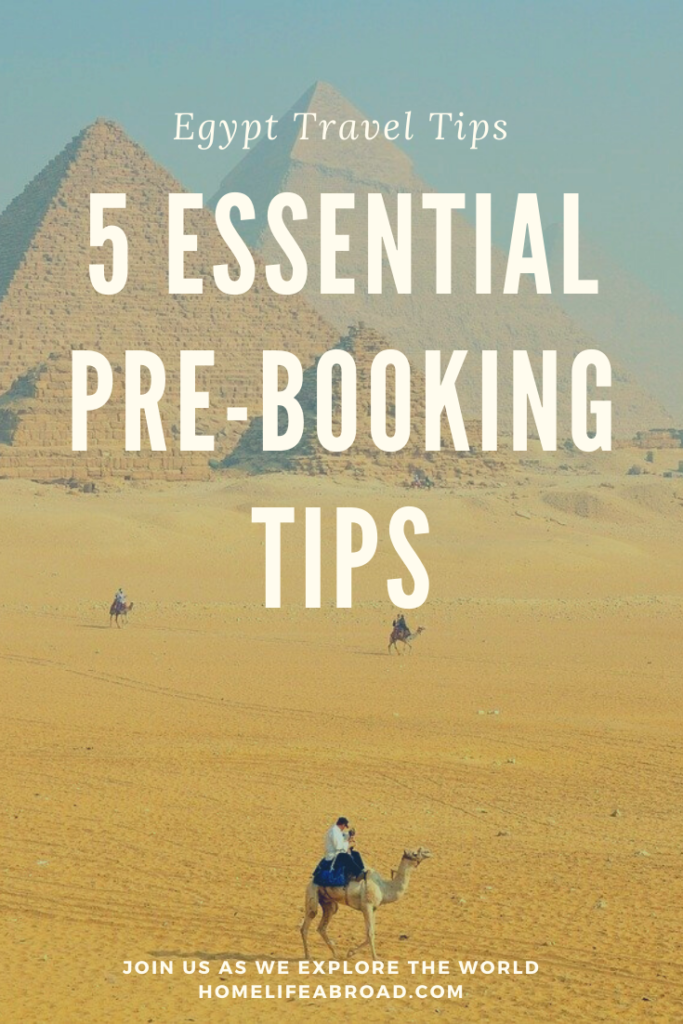 1) Book your trip for the right season
I've lived in the Middle East now for about 12 years and particularly close to Egypt. Let me tell you something: the summer in the region is crazy hot.
Egypt has a hot desert climate which is extremely dry all over except by the Mediterranean coast. During the summer months (May to August), average temperatures reach 86 to 95 degrees Fahrenheit (30 to 35 degrees Celsius), but it feels much hotter. In Cairo, the temperature has been known to reach 118°F (47.8° C) and oh boy, do you learn a lesson on sweltering weather when it reaches these peaks.
If you want to visit Egypt, consider planning your trip for milder weathers, like September to April. Your trip will be more pleasant and you will be able to enjoy tourist attractions more comfortably.
Make sure to pack correctly for the weather. Ironically, in the heat you want to cover your skin to avoid sun burns. Wear light fabrics, a hat and pack sunscreen to keep protected from the desert sun.
Since Egypt is a conservative Muslim country, women (and to an extent, men) should not be exposing their body no matter the weather. Always dress appropriately and in line with the cultural norms of the region!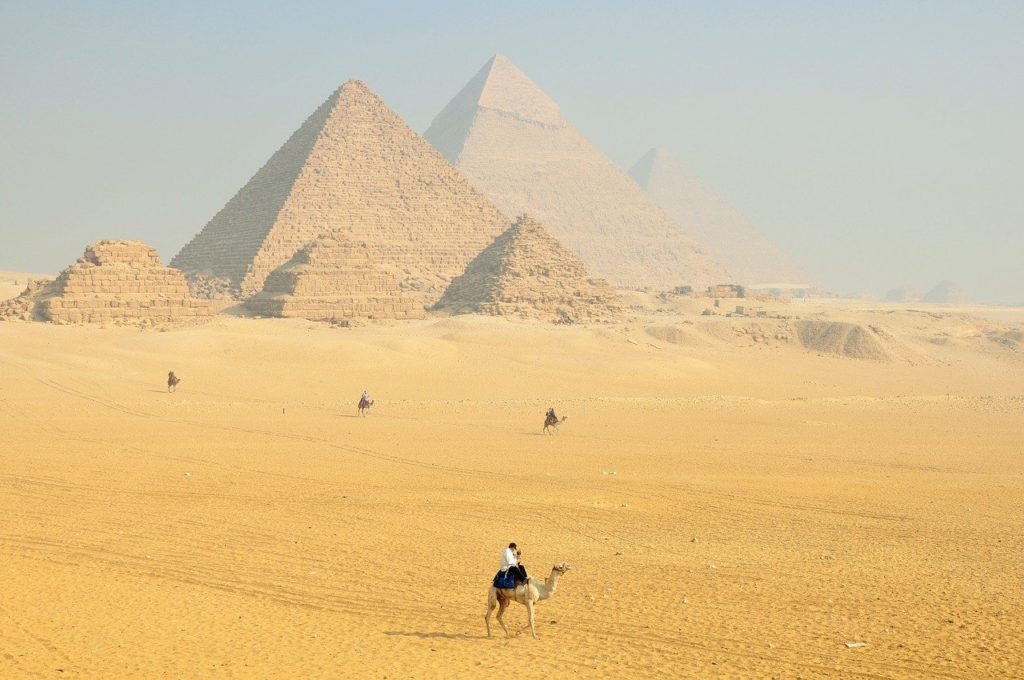 2) Find better fares or discounts by searching in Arabic
Have you ever considered Googling in a different language? You could be surprised to find better deals as travel sites could be targeting a different demographic than your own.
This isn't a certain deal, but it sure doesn't hurt to try. I've tried this trick in Latin America and found a majorly discounted cross-country flight. It was about 50% of what was being offered to tourists. A simple search in Spanish helped me reach a landing page with an amazing discount targeted toward locals. We saved over $300!
Googling in other languages is nowhere near as complex as it seems. Using Google Translate (or any other online translator) you can quickly translate search terms and then copy/paste them into a search engine.
Here's a quick example using an easy search term in Arabic: رحلات طيران من الرياض الى القاهرة (translation: flights from Riyadh to Cairo).
Your search results will return sites in Arabic. Don't understand Arabic? No problem – Google Translate to the rescue again.
Just copy/paste the URL into Google Translate and the entire website will be translated for you, even as you move page to page.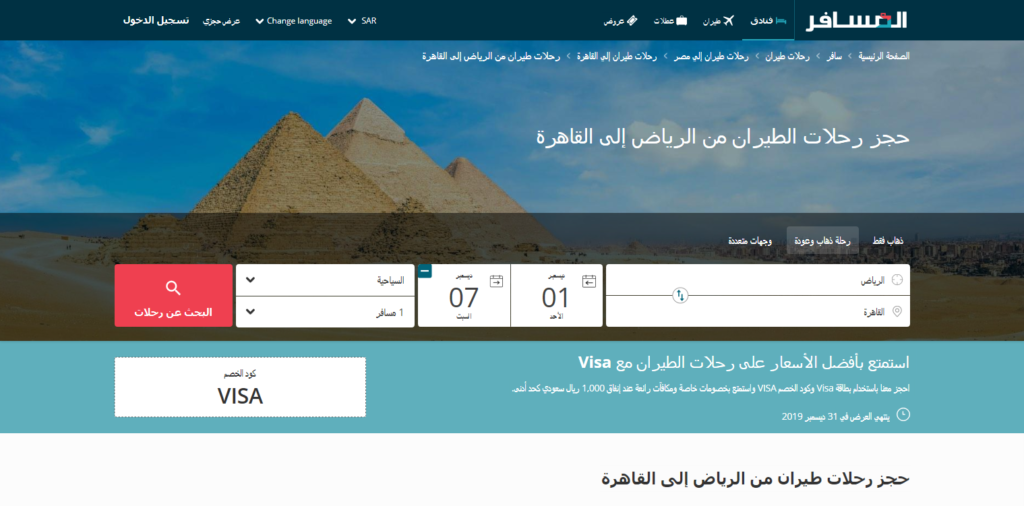 With the press of a button, the entire site is now showing in English and you can (potentially) enjoy different rates or deals in a comprehensible language.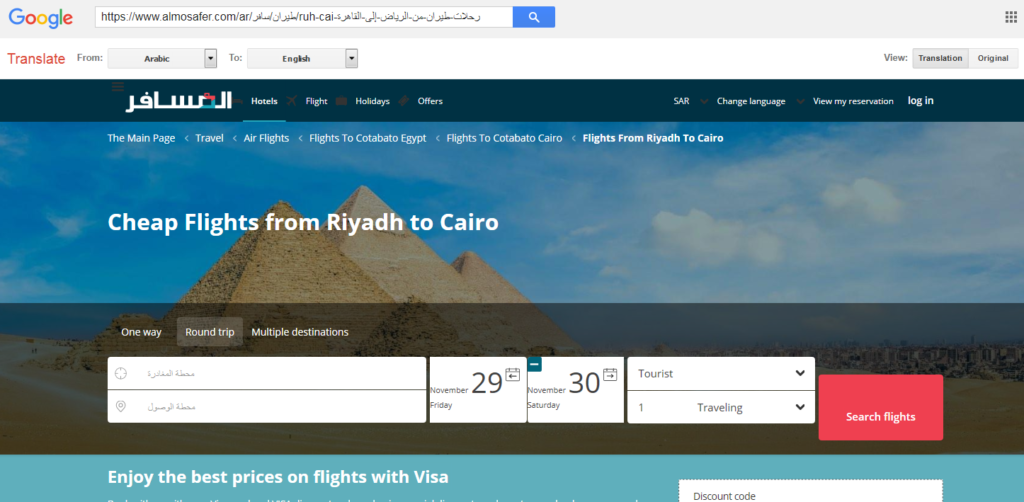 The same trick can be used with different local airlines. It stands to reason that national airlines may have promotions running for their own citizens, expats or those in nearby countries.
Try the same strategy by searching for these airlines in local languages. In the case of Egypt, try searching for EgyptAir in Arabic (مصر للطيران) and take a look at the results.
With any luck, you will encounter a better deal or discount!
3) Check if you need a travel visa
Visitors to Egypt must obtain visas from an Egyptian diplomatic mission abroad unless they are citizens of a visa-exempt country or countries that are eligible for visa on arrival.
Of course, like with any travel (and particularly for any travel visa request), your passport must be valid for at least 6 months from the date of arrival to Egypt.
Many Arab nations are exempt from getting a visa to enter the country, while other countries have pre-set conditions.
Citizens of the European Union, Australia, Russia, United States, Canada and New Zealand can get a visa on arrival to the airport. It's easy to get this visa and it costs only US$25. Just make sure to purchase it from the National Bank of Egypt counters before arriving to immigration.
Some of the above mentioned countries can skip through the in-person process and get an e-Visa instead. You can check your eligibility and apply here.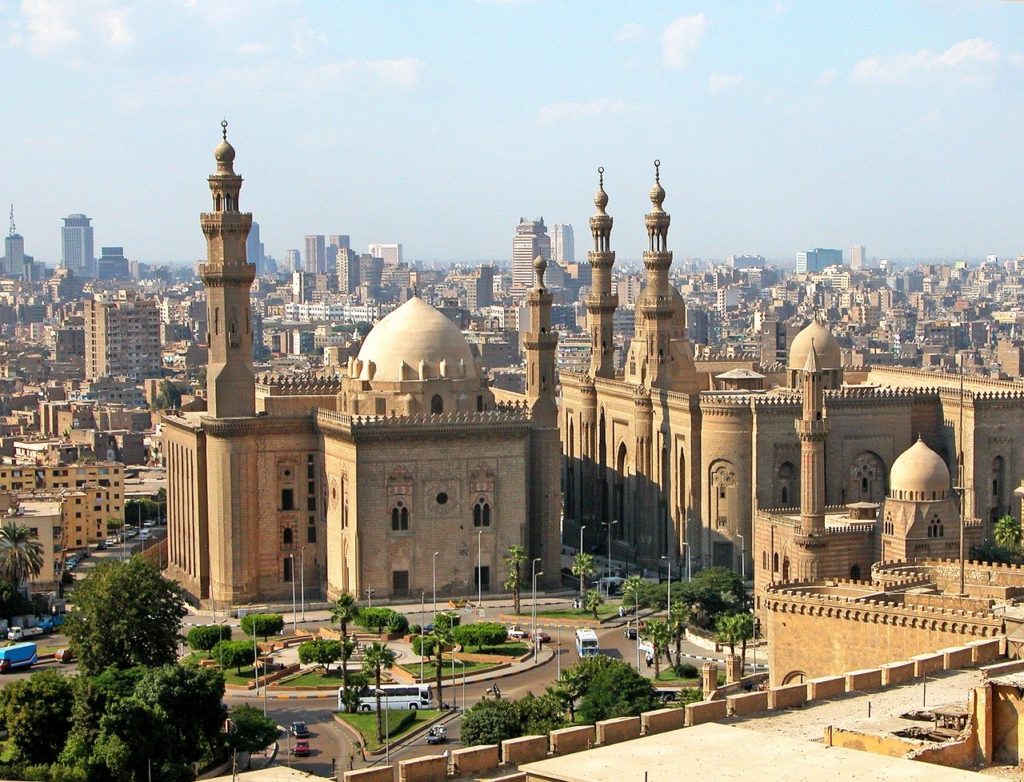 4) Don't do a solo trip – book a tour guide
Egypt has a fascinating and extensive history, alongside some of the most well-known historical treasures and attractions in the world.
I usually like to travel alone, but Egypt is a destination that is best experienced with a knowledgeable tour guide.
An Egyptology guide will know the ins and outs of Egyptian history and help you understand the cultural and historical significance of the region. Rather than just stare mindlessly at hieroglyphics, you can delve into the interesting details that bring Egyptian history to life.
Egypt is also famous for its chaotic traffic: signaling, designated lanes or consideration for traffic laws can be all but inexistent in cities. Rather than renting a car, it's better to have an experienced local driver that can get you around the cities and tourist attractions safely.
Before you close a deal with a tour guide, make sure to research them and read reviews by other travelers. Great tour guides will have positive reviews and happy clients.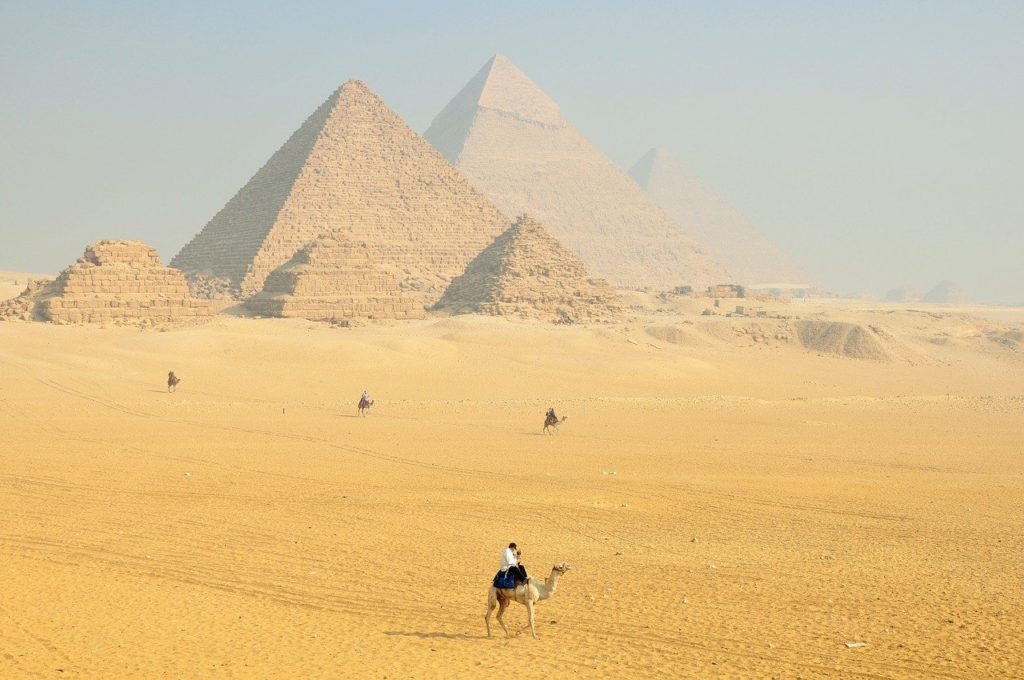 5) Learn some basic Arabic
Knowing a little Arabic can go a long way in your trip and can make the trip more memorable.
When you show that you know some Arabic and recognize keywords, you will see a change of tune from the locals, particularly shopkeepers at the market.
Locals will appreciate your efforts to communicate in their language as it shows a sign of respect and interest in the culture.
To start, you can try to learn to read Arabic. This will help you recognize stores, signs and move your way around the city.
I took an Arabic course a few years back and the alphabet is nowhere near as difficult as it seems. Once you get a hang of the letters, you can read the words easily. We live in the age of information – so go online and find a tutorial. You'll know how to read Arabic in a few days at most.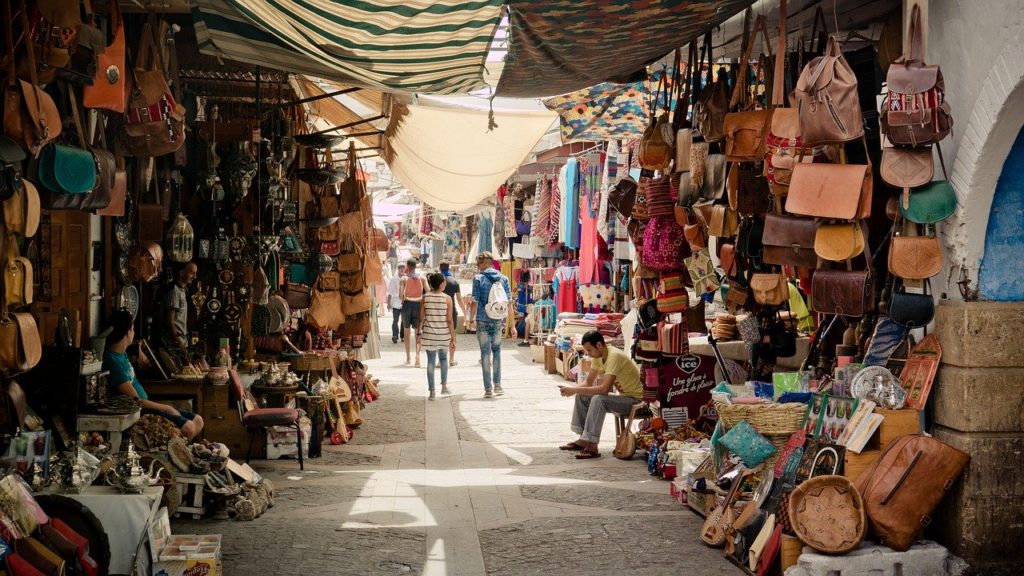 As for basic words – you can start with some of the below. However, you can always use apps like DuoLingo to learn more and form simple sentences.
Here are a few useful Arabic words you should learn and use:
Hello – salam / ahalan / marhaban
Peace be with you (common greeting) – as-salaam-alaikum
Thank you – shukran
Please – min fadlak (m) / min fadlik (f)
You're welcome – afwan
How much is this? – bi kam da?
I don't understand – ana mish fahem
What are you most excited about seeing in Egypt? Share with us below!