We're so excited to team up with Apparoo – the fun app discovery resource for busy moms!

Each week, we will be sharing and promoting their latest App of the Week, including amazing discounts or freebies for you guys. 🙂 Often, the freebies or discounts will be temporary, so make sure to check the site every Thursday to not miss your opportunity!
Mommies – this is your chance to learn about the best apps for you and your kids! We would love to hear your feedback on the app if you download it, on other types of apps that could spike your interest, and any thoughts you may have. Let's start with week #1's Apparoo App of the Week:
Rio Read and Play (The official app for the Movie)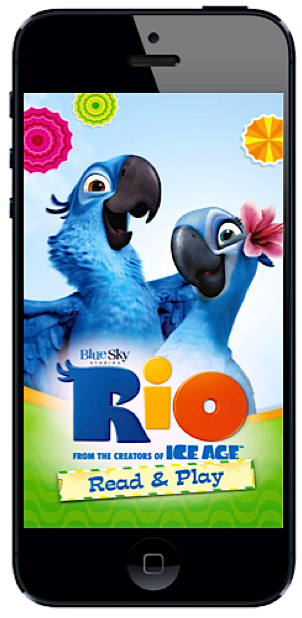 Shake your tailfeathers and join blue macaws Blu and Jewel for a colorful read-along adventure set in Rio de Janeiro. This delightful app, featuring characters from the popular animated film Rio, will appeal to fans of the film and newcomers alike. The narrated storybook will encourage your child's reading skills, the coloring tools will foster their artistic talent – and the bonus activities will grant you peace and quiet over at least two extra states on your next cross-country flight. A feast for the senses, this bright, fun-filled app is like a tiny little Brazilian vacation on your iPad! Download it here.

Disclosure: This is a sponsored post in collaboration with Apparoo™ App of the Week