Do you know what little girls love? I'd say dolls, puppies, dressing up and having fun. Sprite labs knows girl's preferences and has come up with a new and engaging free app for iPad and iPhone – Talking Anya Dress Up and Pet Puppies.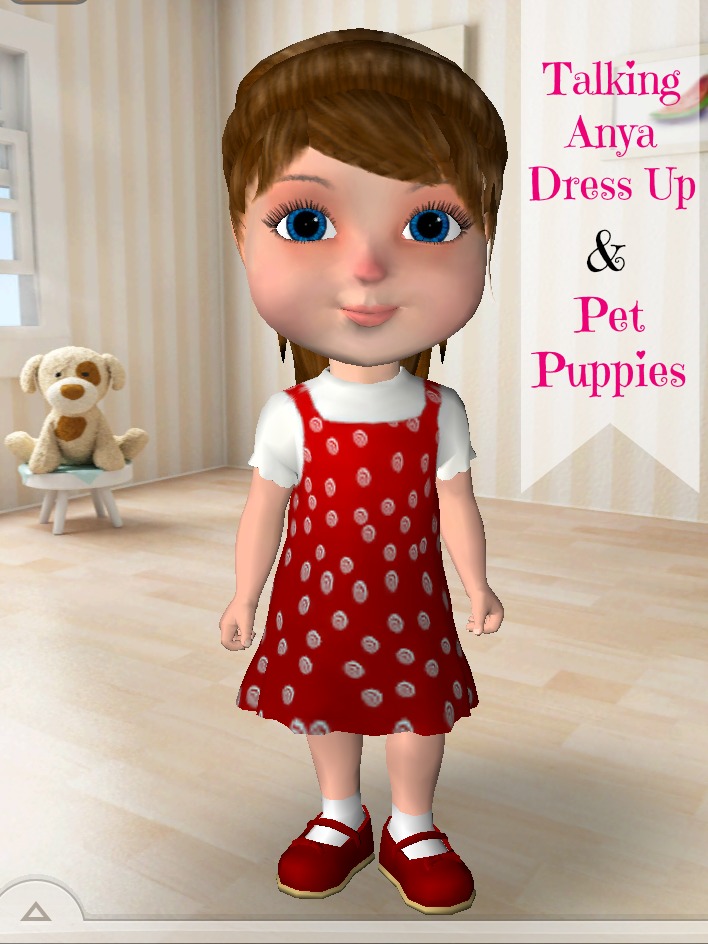 Anya is a 3D girl, who loves strawberries, cupcakes, dressing up, playing and teaching new tricks to her puppies.
You really have to check out her closet! She has a lot of different clothes for different occasions and holidays. You can help her choose perfect accessories for every outfit and change her hairstyle. Hair and eye color are changeable as well.

One of the things my daughter really loves about the app is a bubble game. Anya blows bubbles and kids can pop them. Great for practicing hand-eye coordination.
Another great feature of this app is the possibility to make Anya dance! She is so cute when dancing Macarena. Kids can dance with her and work on their gross motor skills – even you can practice your rusty moves. Add the disco lights and get the party started!
Anya is the only 3D dress up doll who has pets – she has 5 cute puppies to play with. Your kid can help Anya take care of them, play with them and teach little puppies some new tricks. Her puppies even have clothes, so they can have matching outfits with Anya.
Like every little girl, she giggles when you tickle her, but she doesn't like it much if you mess up her hair. You can make it up by feeding her some cupcakes and strawberries 😉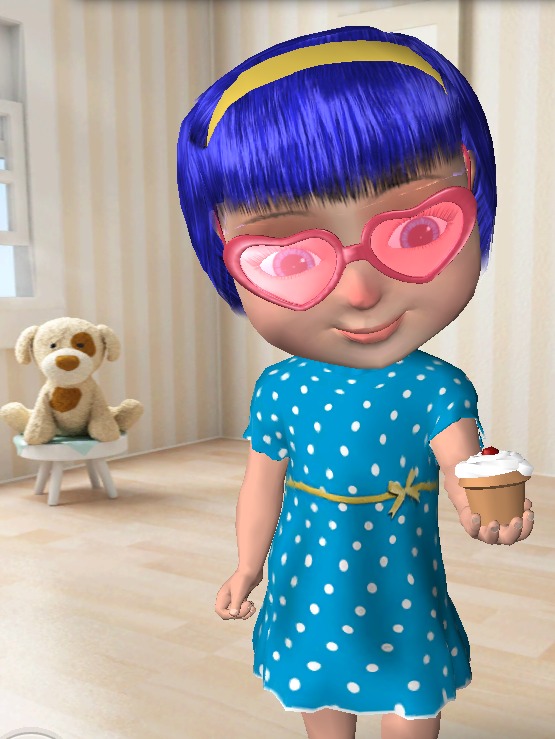 One of my favorite features of this app is how the doll repeats what your kid says. It was really funny to see, how my 1-year-old was surprised when Anya started repeating all the things we said. I find it a great motivator to learn new words.
Download the free app here!

We like the app, but want to point out that there are few activity options on the free version. There are no puppies included at all. I really would have liked to see what the puppies can do before I buy all the extras.
While the free option is enough for a 1-2-year-old, bigger kids will need more paid content packs.
What are your kid's favorite apps?
Home Life Abroad was compensated to review the Talking Anya Dress Up & Pet Puppies app. However, all opinions about this product are all my own! See here for our full disclosure.