When your family lives abroad, it's a daily struggle to keep all of your family members updated with the latest events. I have a private Facebook group for my Estonian family where I share photos of my daughter. To the Spanish grandparents, I send photos by Whatsapp or by mail. It takes a lot of work to keep everyone updated.
If you are in the same situation as I am, you should try HapiMomi app. This app is designed for families who want to stay connected and organized. And it's completely free! Download it here!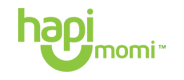 This app is perfect if you are looking for privacy and don't want to share your personal things with all the world. It lets you add your family members and up to 7 closest friends or relatives to share your everyday happenings – a private social network for your loved ones.
HapiMomi consists of 6 different apps that are gathered to one super all-in-one app.
Calendar
Well, the calendar is a calendar. Every member can add their appointment and activities to one calendar. It's easy to see what's coming up.
We are using Google calendar at the moment and it works like a charm for us. It would be perfect if HapiMomi could synchronize with Google calendar.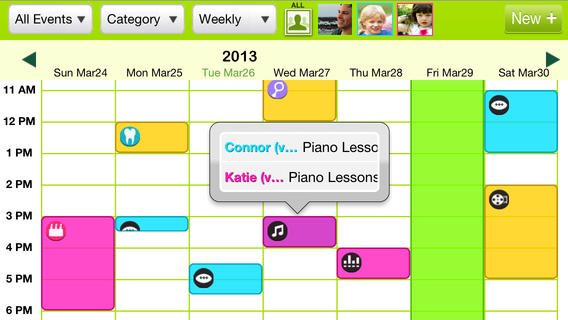 Contacts
Contacts tab lets you share important phone numbers with all the family members.
Diary
One of the things I like about the app is, that you can keep a diary. I can write down all the little details about Sofia – the new words she is learning, when she started crawling, walking etc. It's also possible to add photos and personalize them too. If there are things you want to share with your family, post them on the app wall or share important moments on your Facebook wall.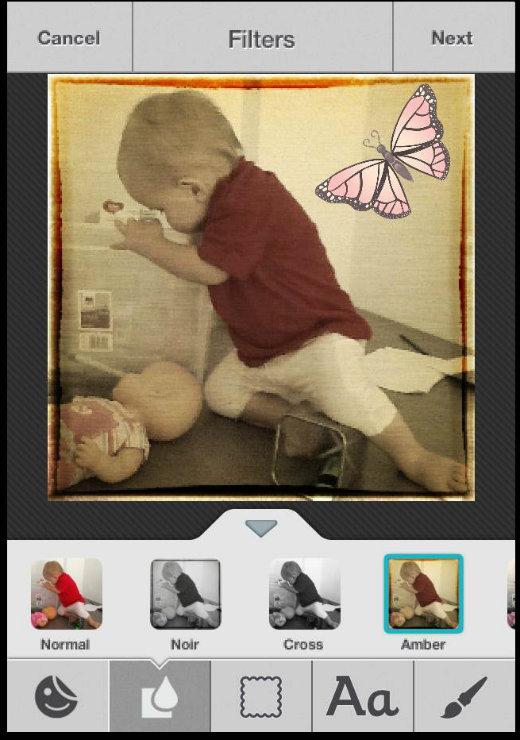 Shopping List
Shopping list tab has already preloaded stores like Costco, Home Depot, Target, etc. If you are not shopping in these stores, you can add your own favorite stores to the list.
The great thing is that we use just one list for every shop. When I buy something, those items get marked and the list updated, so we know exactly who bought what and when. No need for my husband to call me and ask if he needs to pick up something.
To Do List
HapiMomi app works like a task manager too. You can create a list or notes and share them as you wish. Keep personal notes for yourself and share different to-do lists with your family.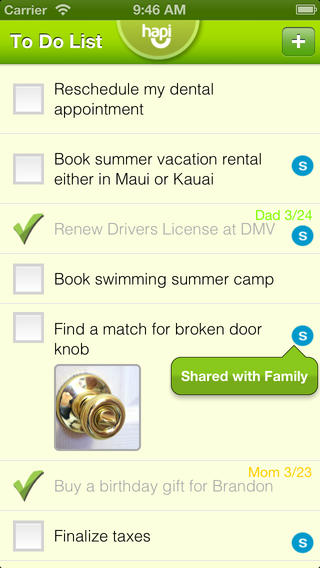 Wall
Wall works like your family's private social network. Keep in touch with your family with status updates and private messages. Share photos, funny stories or important notes privately.
It seems that it only allows you to share photos, but no videos. It's a big minus for me. Grandparents really want to see how their precious grandchild takes those first steps or speaks his/her first words.
Hapimomi needs at least iOS 5.0 and is compatible with iPhone, iPad, and iPod Touch. I really hope that someday it's available for Android, too.
For more info about the app is available on their Facebook page and Twitter. If you have any questions about the app, contact their customer support – works really well!
* Home Life Abroad was compensated to review the HapiMomi app. However, all opinions about this product are all my own! See here for our full disclosure.