**This post contains affiliate links and I will be compensated if you make a purchase after clicking on my links.

When my daughter was born, I started to take a lot of photos of her. Most of those photos are stored on a hard drive and we hardly ever look at those photos.
We still take photos of her almost daily and share them with our families through WhatsApp and social media, but I have always loved to look at the photo album rather than digital photos. I love the stories that go with every photo and it's much easier to take out an album and have a look than searching the photos on the hard drive.
When Blurb contacted us and gave us a chance to create our own photo book, I knew that it would make a perfect way to have my daughter's baby pictures always available for everyone who came to visit and wanted to see them.
We have talked about Blurb and their products before, but if you haven't tried them out yet, now is the perfect time to get acquainted.
Blurb is a simple book-designing platform that helps you to create amazing books at an incredibly affordable price. You can design photo books, yearbooks, ebooks, magazines, cookbooks and more just using a couple of really easy to manage tools.
I was actually petrified when I first started to designing my book. It looked really complicated, but after downloading BookWright the only thing I had to do was to choose the photos and then drag and drop them to the right place.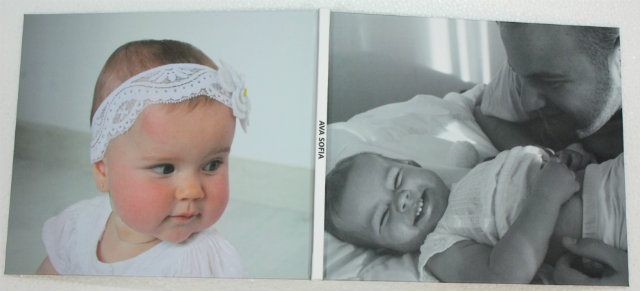 Thanks to BookWright (desktop publishing software), creating books is super simple! The hardest part of making a book with Blurb is to decide which photos you want to choose.
We chose a standard landscape size (10×8 in/25 x 20 cm) with 20 pages, image wrapped cover, standard semi-matte paper, and ProLine black end sheets. I really like that Blurb allows you to choose from a wide range of trim size, covers, fonts, layouts, and paper.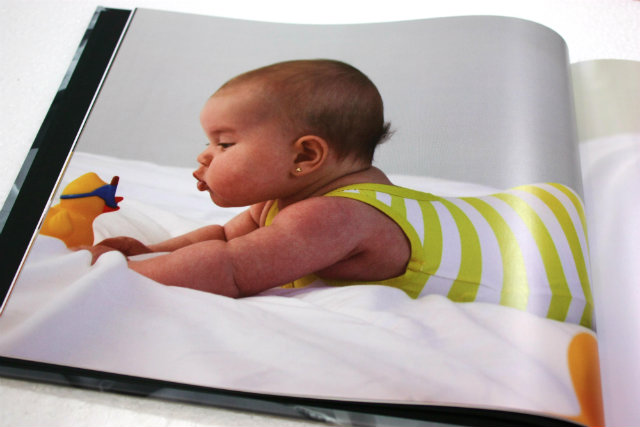 I'm happy with the result of the book as it's like I imagined it would be. I was a little bit worried about the outcome of a couple of images, as the program alerted me about the bad quality of some of the photos, but in the end, even the low-quality images printed really well.
For the next project, I'd love to create a cookbook. I don't have many of my own recipes to feature yet, but I think a cookbook with all our family recipes would make a terrific gift for the food lovers in our family. It would be also a great way to pass on the recipes from generation to generation without the most important recipes getting lost in time.

The things we love about Blurb:
really easy to use
a wide range of design elements to choose from
fast shipping
good quality
really great price
makes a really great present
Blurb photo books make a really great gift for holidays, birthdays, weddings and for almost any occasion. Give something different this year for your family, surprise them with heartwarming photo books!