*Disclosure: Please note that some links may be affiliate links and we may make a commission if you purchase a product after clicking on a link. This doesn't affect the price, but we appreciate your support in this way!
It's time for the April iHerb haul! As you might have noticed, there was no haul post in March as we were redesigning our blog and had no time to write many posts. Do you like the new design?
I discovered some really great new products this month and want to share them with you. Who knows, maybe you will find something that you will like too! Remember that you can get 5% off your iHerb order if you click on any of the links in the post. It will add automatically add an iHerb coupon code to your cart so you can enjoy a little discount!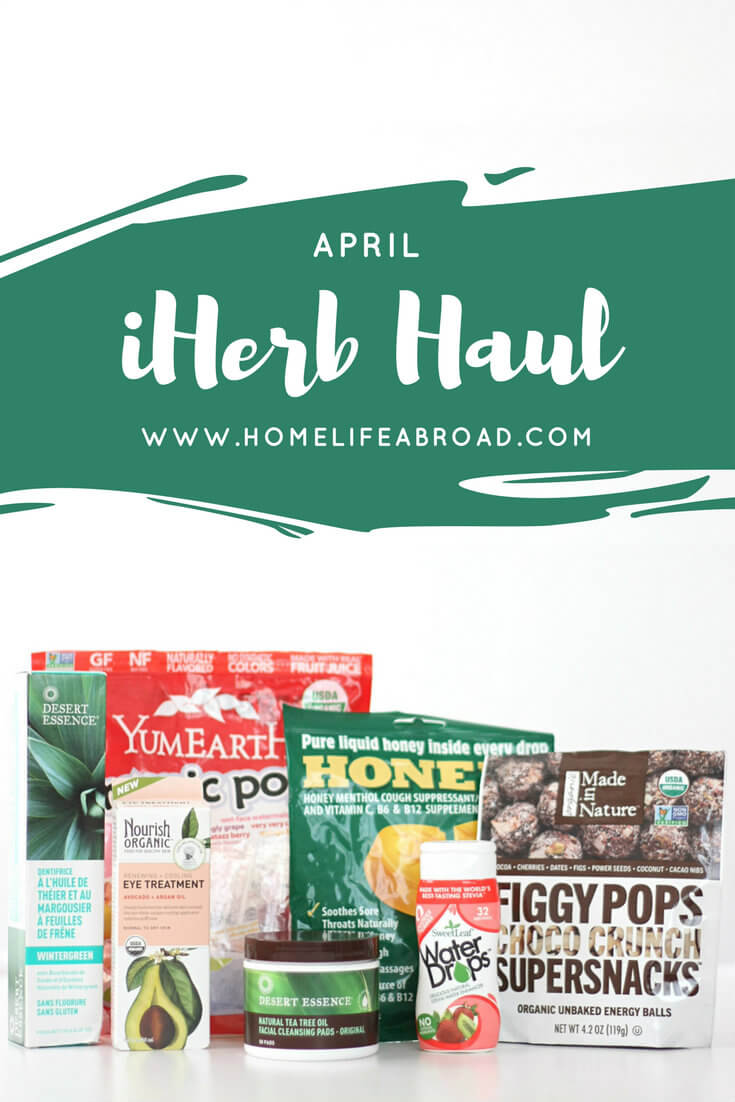 Shop iHerb Now + $5 Off Your First iHerb Order!
Desert Essence Natural Tea Tree Oil Facial Cleansing Pads (iHerb/Amazon)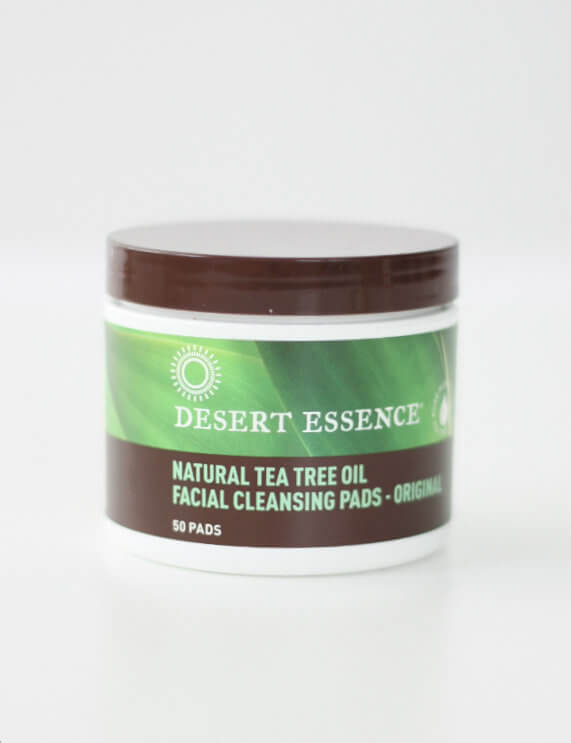 Some of you know that I struggle with breakouts and blemishes from time to time, so whenever possible, I like to try products that promise to help to get clearer skin. These Desert Essence Natural Tea Tree Oil Facial Cleansing Pads contain a combination of pure essential oils and herbal extracts to cleanse and improve the texture and clarity of your skin. Tea tree oil has a lot of benefits and I have been using it since I was a teenager to cure my skin condition.
These pads leave the skin really clean and help to treat the breakouts but the mix of alcohol and tea tree oil dries my skin quite a lot. So I only use it for spot treatment not for cleansing my whole face. These pads also dry out really fast, so it's really important to work fast and remember to close the jar well after you have used the cleansing pads.
Honees Honey Menthol Cough Suppressant Drops (iHerb/Amazon)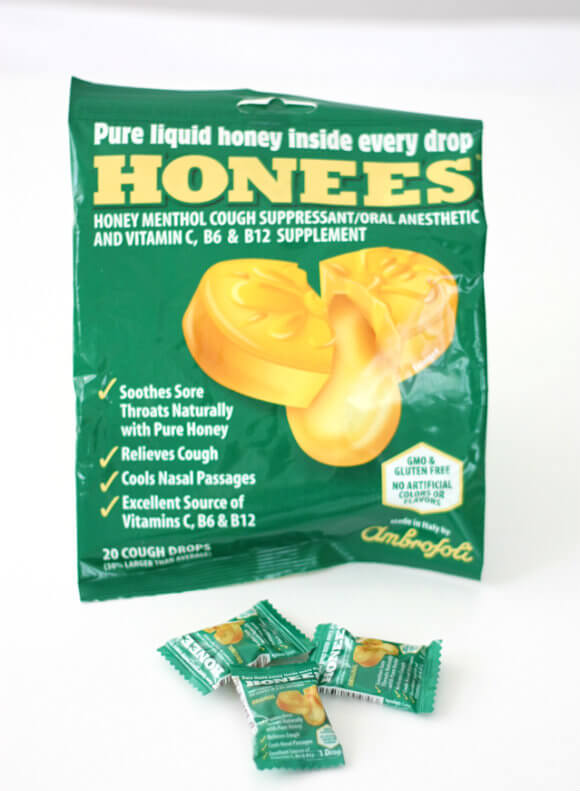 I'm not sure if it's because of the air conditioning or the ever-changing weather but we have had a sore throat and cough quite a lot lately. These cough suppressant drops had really great reviews, so I decided to give them a try.
I really liked these drops as it contains liquid honey inside and it really soothes a sore throat and the menthol helps to open nasal passages. These drops are also a great source of vitamin C, B6, and B12. They contain no artificial colors or flavors but they do contain sugar and glucose so they are a little bit too sweet for my liking. My husband did not these drops much.
Desert Essence Tea Tree Oil & Neem Toothpaste, Wintergreen (iHerb/Amazon)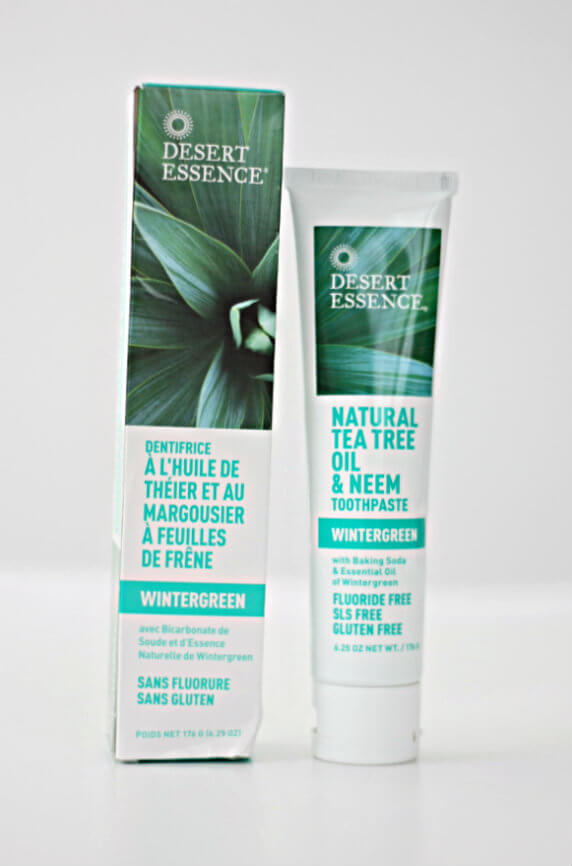 This is the first natural toothpaste I have ever tried and I have to say that I like it a lot. The toothpaste contains baking soda, tea tree, wintergreen and neem leaf oil. It's fluoride and gluten free, 100% vegan and the product has not tested on animals. The Desert Essence toothpaste does not contain any artificial preservatives, sweeteners or coloring.
The first couple of times I used this natural toothpaste it seemed that my teeth were more sensitive but after a week they were back to normal. A lot of reviews say that this toothpaste helps to whiten your teeth and I actually see a little bit of difference already. I would like that the fresh taste in my mouth would last longer, though.
Nourish Organic Renewing + Cooling Eye Treatment (iHerb/Amazon)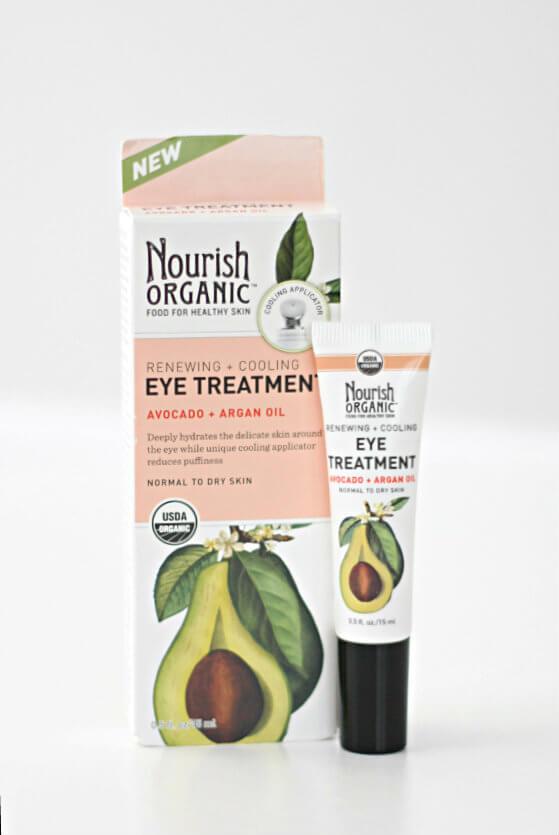 I have to say that I haven't used this eye treatment long enough to give it an appropriate review, but so far, I really like it! This renewing & cooling eye treatment contains so many great and powerful ingredients (avocado and Moroccan argan oil, shea butter, aloe vera juice, rosehip seed oil, Vitamin E and Vitamin C, etc.) so it has to work really well!
I store the cream tube in the fridge so that the metal applicator stays really cool and helps to fight the under eye puffiness much better. I also like how this product leaves the skin around the eyes well hydrated.
Made in Nature Organic Choco Crunch Figgy Pops (iHerb)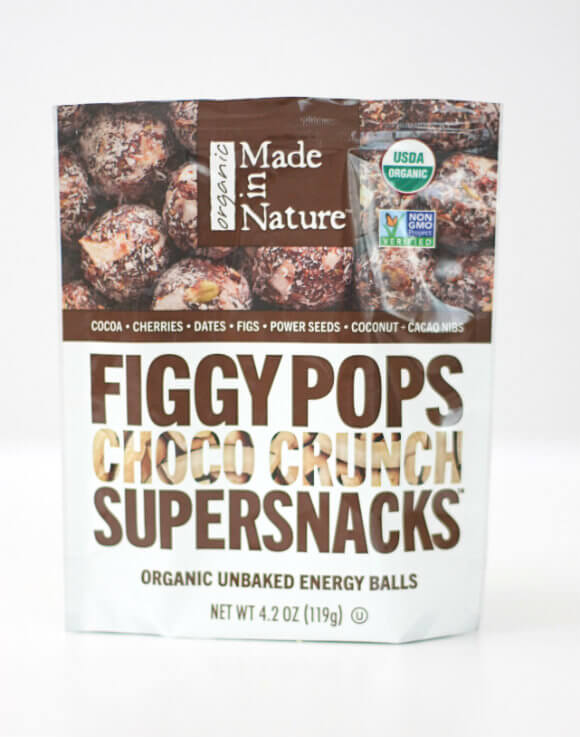 If you read my snacks haul post, you'll know that we really love all kind of healthy snacks. These Choco Crunch Figgy Pops are a perfect example of a healthy but really delicious and satisfying snack. These unbaked energy balls contain organic cocoa and cacao nibs, dates, figs, tart cherries, cinnamon, seeds and coconut among other ingredients.
My husband adores Choco Crunch Figgy Pops, he dunks them in milk like cookies and enjoys them as a dessert or merienda. I find them satisfying but a little bit hard to chew and for me, they have a little bit of a soapy taste, so I usually just eat a couple of them and my husband devours the remaining ones.
YumEarth Organic Pops, Assorted Flavors (iHerb/Amazon)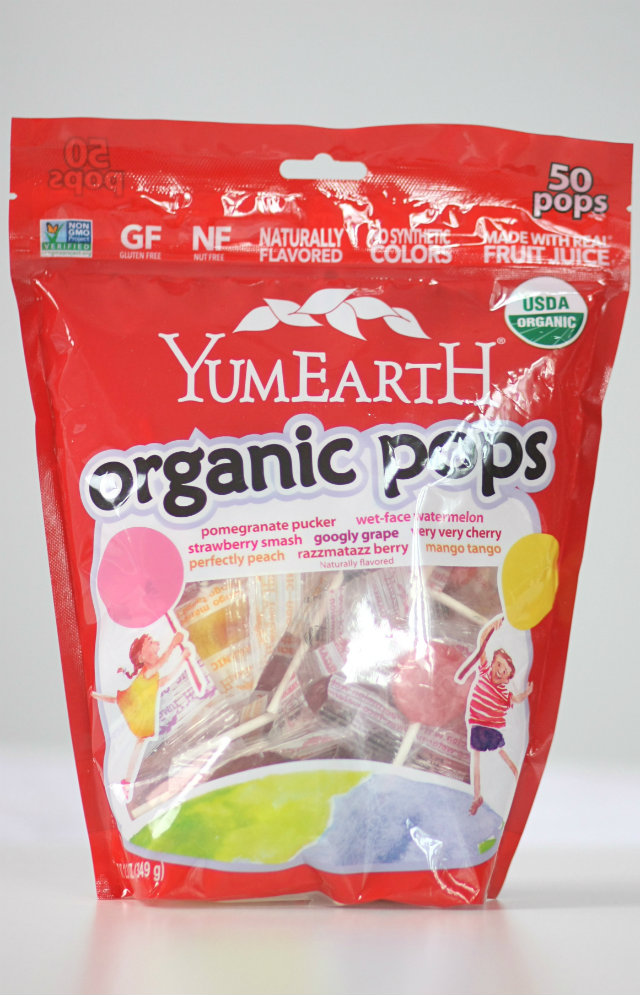 You have seen these pops in last year's February, May and July haul already! They are by far our family favorites and we will keep ordering them in the future too. They are perfect as a sweet treat for kids and adults too without worrying about artificial colors and flavors as these lollipops are made with organic fruit juice. No bad additives here! I really love that these pops have no artificial colors or flavors and that they are made with organic fruit juice.
Wisdom Natural SweetLeaf Water Drops, Strawberry Kiwi (iHerb/Amazon)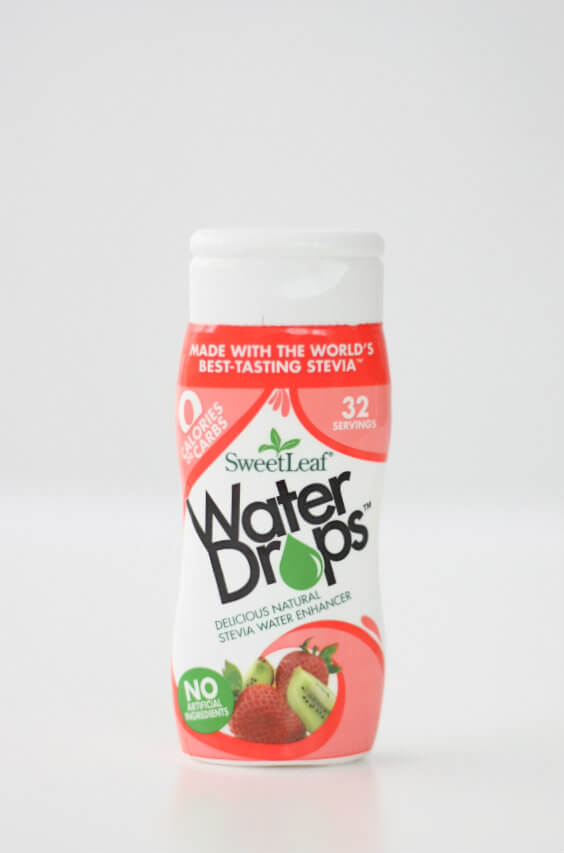 I know that SweetLeaf Water Drops were super popular some time ago and all over social media, so I was glad that iHerb had them available on their site, so I could give them a try and see what all the hype was about. Basically, these water drops are water enhancer and give them a really great taste. They are made with stevia and contain no artificial ingredients and they are free of carbs and give you NO calories!
I chose the Strawberry Kiwi flavor and I really love it! It gives my water an amazing burst of flavor and makes drinking water much more enjoyable. These drops contain water, natural strawberry kiwi flavor blend, organic stevia leaf extract and citric acid. I will order more flavors in the future for sure!