**Some of the links in this post are affiliate links.
We all know the saying "A picture is worth a thousand words". In the blogging world, captivating images may be worth thousands of pins, shares and maybe even some money.
In this post, I'll share with you the ways we try to create great images and the free tools we are using for better blog images.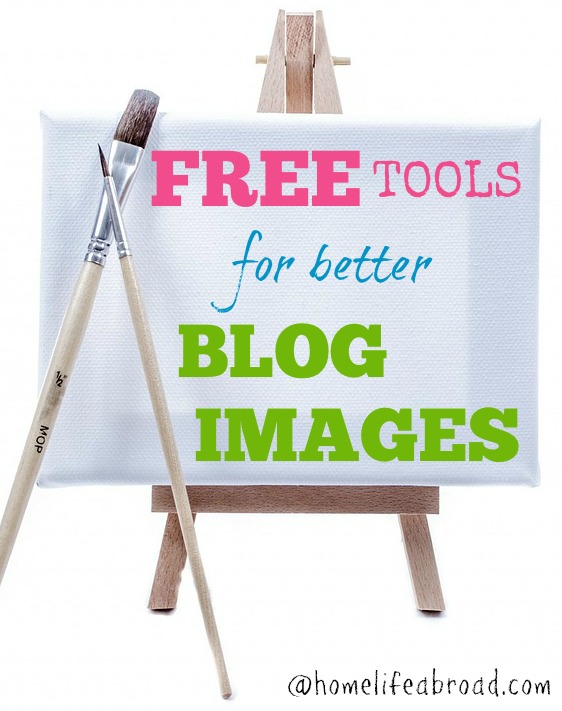 Where To Get Free Images
First of all, you need to have an image to work with. The best way to have free images is to create or take photos yourself. Don't worry if you are not good at it. Little by little you will be getting better at it. The internet is full of different tutorials and online classes for developing your photography skills.
If you prefer to use images found in the internet, make sure you have rights to do so. All those beautiful images you see online are not always free and do not mean that you can use them as you wish. Using someone else's work without the author's permission may be illegal.
Here on Home Life Abroad we are trying to take our own pictures or create images, but sometimes it's not possible. For those cases, we use different sites that offer free images:
Photo Pin Public Domain Pictures
Free Digital Photos Free Stock Photos
RGB Stock Super Famous Studios
You can also use http://search.creativecommons.org/ or Google Images Advanced Image search for finding free images.
Even if these sites say that the images are free, it's better to read the usage conditions of every image you are planning to use. To be sure that the images are not stolen from any stock images sites use TinEye. TinEye is a reverse image search engine. You can submit an image to TinEye to find out where it came from, how it is being used, if modified versions of the image exist, or to find higher resolution versions.
Free Image Creating Tools
Another way to get free images is to create them yourself. There are different sites that let you design desired images with ease or create collages with the images you found.
Collage.com, ribbet and Fotor are perfect for creating collages, but Fotor and ribbet also have a photo editor feature.
Another great site for creating images is Canva. It has hundreds of free elements, layouts and fonts for creating viral designs. Canva also offers more than a million premium images just for $1.
For fun images, check out The Keep Calm-o-Matic, someecards and Meme Generator. These sites give you plenty of ideas and possibilities to design perfect images for your social media.


Free Photo Editors
Now when you have found a suitable images for your posts, it's time to tune them a little. Add some text, overlays or touch up the photos if needed.
The photo editor we use most is PicMonkey. Almost all of our blog images have been edited with this program. We are using the Royale account, but the free options are really great too. If you are interested in trying out Royale features for free, let us know.
Another of our favorite photo editor is Pixlr. It's similar to PhotoShop, but easier to use and it's free! Also check out Picasa & Picfull.
Have you ever had problems with choosing a suitable color for the text on your images? I struggled with it with every image I was editing until I found Pictaculous. It's a site that lets you to upload images and the site generates perfect color combo for your image. Another great site for color combinations is Colorcombos.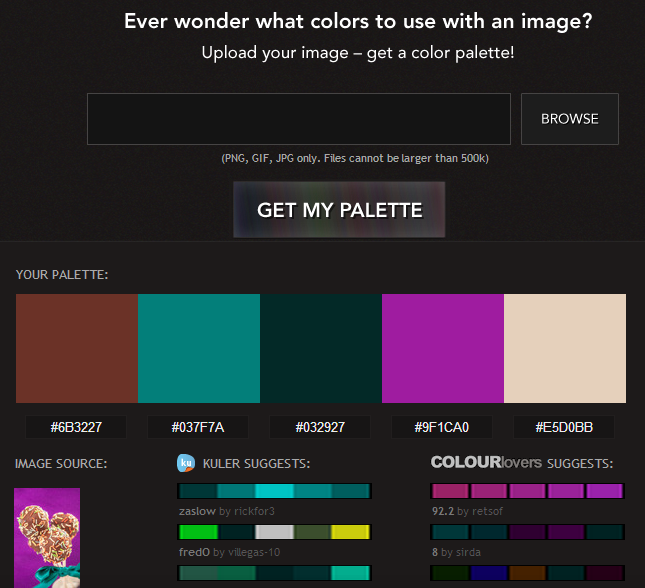 What tools do you use for your blog images?