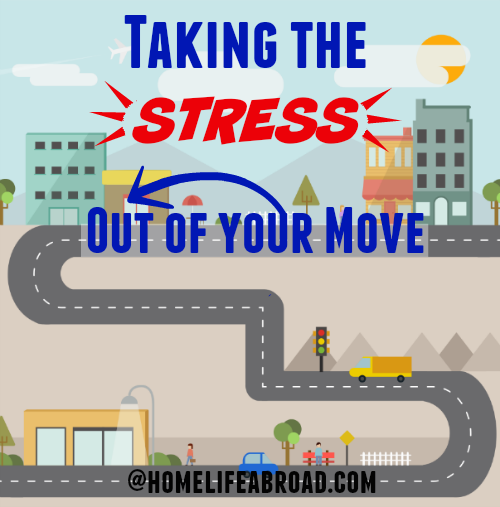 Well, it's official… in two weeks time, I'm moving to a new apartment yet again! This is probably about the 8th or 9th time it happens, so I already have the process down. I like to think of myself as a moving guru at this point… 🙂
The truth is, moving homes can be a very stressful time even for the most experienced mover. In order to make everything run smoothly while also avoiding unnecessary stress, there are many considerations that need to be addressed and patiently followed, all of which I learned through experience and trial & error.
Whether you are moving for the first time or you have moved more times than you can recall, the following guide will help you make the big move more efficiently and seamlessly that you could ever dream of!
Have Your New Home Prepared
If you are renting your new pad, get in touch with your landlord so that you both can agree on a 'move-in' date. The same applies if you have bought a new home, although you will have to wait until all the paperwork has been signed and gone through. When you have an official 'move in' date established, it gives you a set deadline to work towards. There is no better motivator to get things organized and moving forward.
Inform Your Current Landlord That You Are Moving
There are laws regarding how many days notice you have to give your landlord when you are moving out, and it is very important that you are aware of and abide by these laws. Your contract may also indicate an additionally agreed amount of time, and have signed it, you are bound to providing that extra notice.
When the time comes to actually leave your old home, you will need to settle any outstanding bills that you have at that address and inform your chosen electricity and internet providers etc. that you are planning to move to a new address. If you have any other post that is addressed to your old address, you will need to change them as well. After all, you don't want the new tenants opening your personal letters!
Pack, Pack, Pack!
This is by far one of the hardest aspects of moving. Firstly, pack the things you will need the least during your last few days as this means you will have less to pack when the moving date actually comes around. If you have a lot of belongings you should look into hiring a self storage company. In particular, you should look for a company that will drive out to you. This type of mobile storage solution is way more convenient and will save you time and hassle. Pack everything according to which room it's from and label each box and bag so you will know what is in each one. This practice will make unpacking so much easier.
Get Moving!
Being able to drive and having your own vehicle will save you a lot of time and money when moving. Having your own car/van/jeep will allow you to transport most of the stuff by yourself and in your own time. For the bigger and bulkier items, it's always a wise choice to hire a moving van. Try to move as much as you can while you can, as you don't want to drag out the process too much.
Unpack, Unpack, Unpack!
Finally, you have moved everything out of the apartment and brought to the new… but now you're left with a multitude of boxes to unload. Unpacking can be a laborious task so it is very important to do it on a day you are totally free, which will mean that you'll not be interrupted (I myself am taking vacation days off work). It is a much easier task to do in comparison to packing but it will require your full attention.
Moving home is a difficult prospect to have to face, and it is even harder to do when you have a family. The key to a successful move is to allocate enough time, make sure you have transport and call in some extra help. Following these guidelines will enable you to make a stress-free and hassle-free move – sounds good, right?
Image sources with appreciation: Featured image designed by Freepik. Boxes image by Stuart Miles & key image by watiporn at freedigitalphotos.net.