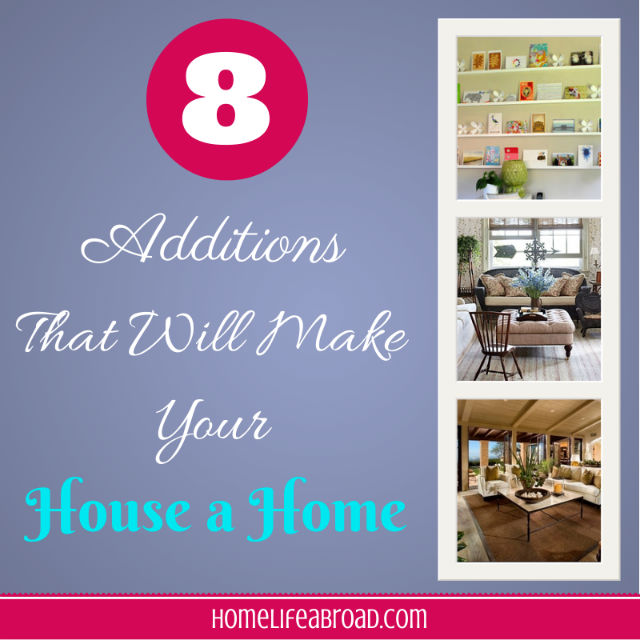 If you recently purchased a house, personalizing the space is essential so that you can make the house your home. A home is full of life, inviting, and reflects your personal taste. You may enjoy the location of your new house or the fact that it has enough bedrooms for the entire family and guests, but feeling like you are in a foreign space is not comforting or inviting. A home will hold all of your favorite things along with all of your favorite people. A home is that one place that you can retreat to for peace and quiet and sanity.
To create an emotional connection with your new house, here are 7 additions that will make your house a feel-good place that you can call home.
1. Display Experiences and Make a Statement
Making a house a home is all about personalisation and being reminded of the memories that make you happy. If you want your decor to have meaning, you can decorate an area of your home that is nostalgic. Use the postcards you have gathered or the trinkets you have purchased from your travels as decor. Display collections that make you happy in a unique way. Put your awards out in the open so that you can reminisce from time to time. This makes a statement and makes the house yours and only yours.
2. Put Up Your Art
Many people's feelings are influenced by visuals. If you are sensitive to visuals, displaying artwork that affects you and blends with your interior design will breathe life into space. You do not need expensive fine art pieces to put up art that will evoke an emotional response to your surroundings. Even prints can do this at an affordable price.
3. Bring in Something That Has Been Passed Down
Do you have an antique table from your mom or an armoire that has been passed down generation to generation? Incorporate the piece into your design by mixing mediums and you will have something that is not just mass-produced in a factory. The spirit of your family will be in your home.
4. Bring Your Hobby Into Your Home
A hobby may not technically be an addition, but the work that is produced from your hobby can be used as accents to your space. If you love quilting, display finished quilts on your sofa or on a bench. If you love music, use your instruments as a conversational piece by dedicating a corner or a room strictly to music.
5. Flaunt the Photographs
You do not have to have professional photographs adorning each and every wall, but flaunting amateur and professional in different places throughout the home will tell the story of your family even before your family moved into the home. As you make memories in your new home, you can display more photographs.
6. Bring in the Good Smells
Are there smells that remind you of your old childhood home? For those who are not visual, the emotional connection is all about smell. Do not rely on sprays or plug-ins to bring homey smells to your house. Bring in flowers, candles, and even your cookie recipe and you will instantly feel a connection.
7. Bring in the Green
If you have white walls, it is easy for your space to start looking and feeling sterile. A sterile space will feel alien to you. One way to breathe life into your home is to bring in the greenery. Putting plants in your windows and corners around the home will make it lively and inviting. And having more plants in your home has one important additional benefit: cleaner air.
8. Paying for it
Personalizing your home doesn't have to cost a fortune. You can spend as much money as you like and leave your online current account empty, but if you read the tips above, that simply doesn't have to be the case. Making a home doesn't have to break your bank – it's all about making smart and frugal decisions. You can use your own artistic flair to decorate, get crafty and make things or simply use things that others no longer want or need. There is an argument to be had that simply buying whatever is for sale in Ikea is the lazy way out. And even then, there are ways to personalize even the flattest of packed furniture.
9. Bring the outside in
Think about your favorite place to visit and what makes that place so special to you. By taking small elements from this space and incorporating these elements into your house, it will become more a home. Decide what is important to you and what you feel connected to, and bring this into your house so that you can form an emotional connection to your home.
How do you make your house a home? Tell us below!