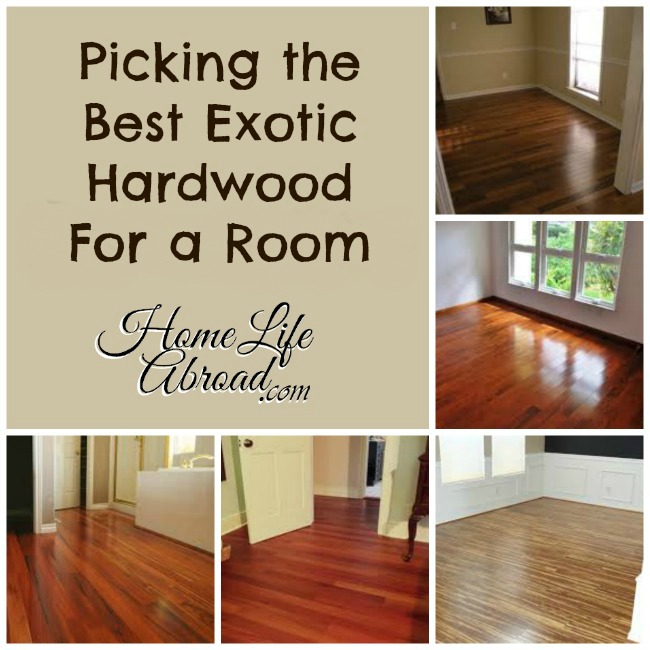 It's time to remodel my kitchen, and the first step is, of course, the flooring! I'm excited to change the look of the space and make it more comfortable. The last time the kitchen was refurbished was -get this!- in 1952. That was my grandma's doing, but the time has come to bring the kitchen into the 21st century.
I've made a decision on the type of flooring I want – exotic hardwood planks. They look incredibly fancy and homey, which is what I'm aiming for. I'm still unsure of which kind is best to use on the floor and I'm overwhelmed by the many choices, so this is where you come in. Here's a quick overview of some of the more popular exotic hardwoods for flooring. I've picked out a few options from the site, but there's so may more… I'm overwhelmed.
Help me pick out the best option for my kitchen!
Mahogany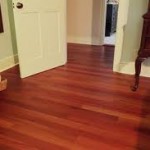 Mahogany is an excellent choice to use in flooring because it's so durable, and it's virtually waterproof. Not all that long ago, this wood was not seen much on floors but has become more common now due to increased supply from tree farms in the Pacific Islands and Southeast Asia. Mahogany offers a classic look and can be used indoors and out. Gorgeous examples on Houzz make me want this…
Walnut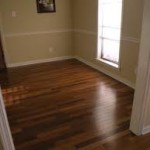 Walnut is a gorgeous, sleep, dark wood that adds real elegance to the traditional decor. It can be a bit high-maintenance, though, as it's relatively soft. Thus, it can show dents, marks, and divets from chair legs, shoes and the like. Seen most often in living rooms, dining rooms and on stairs, walnut can be a beautiful choice when combined with a bit of extra care.
Zebrawood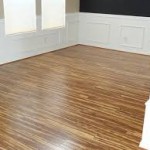 This tropical exotic hardwood comes from Central Africa. As you can likely guess, zebrawood is named for its striking, striped appearance. This gorgeous wood is rare with a distinctive grain. It's also a durable and resilient choice. I am loving the simple, rustic look these boards are creating here.
Tigerwood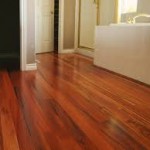 Another exotic, striped wood originally from Africa, tigerwood has been more recently farmed in South America and is now more abundant than it once was. This wood is also quite beautiful due to its distinctive striped grain. It's hard and durable and is seen most often in living rooms, dining rooms, kitchens, and baths because of its versatility and strength.
Teak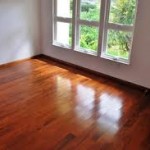 Teak is native to Southeast Asia but has begun being grown throughout the tropics due to its recent popularity. Used in ship building for centuries because of water repellent properties, teak is a great choice for kitchens and baths, as well as outdoor patios and decking. It's actually not the hardest wood, but its density is what leads to teaks durability. Teak wood is long lasting.
So those are just a few of the more commonly seen exotic hardwood materials used in flooring. They're all supposed to be excellent choices for their versatility and their beauty. I have no doubt that they'll each be a show-stopper in their own right but now is decision time.
So, what's your recommendation: which hardwood floor should I go for?
Do any of your rooms have hardwood floors? I'd love to hear about your experience with them!