As an expat, I'm used to having friends and family come to visit and stay for a couple of days. We live in a really small apartment so there is no space for a guest room, but there are simple ways to make your overnight guests feel comfortable even if you are living in a small space.
I could book a room for my guests in a nearby hotel, but my friends and family do not only want to see the sights, they also want to spend some time with my family. So even if the living arrangements are tight for a couple of days, I prefer to have the guests staying with us, instead of a hotel.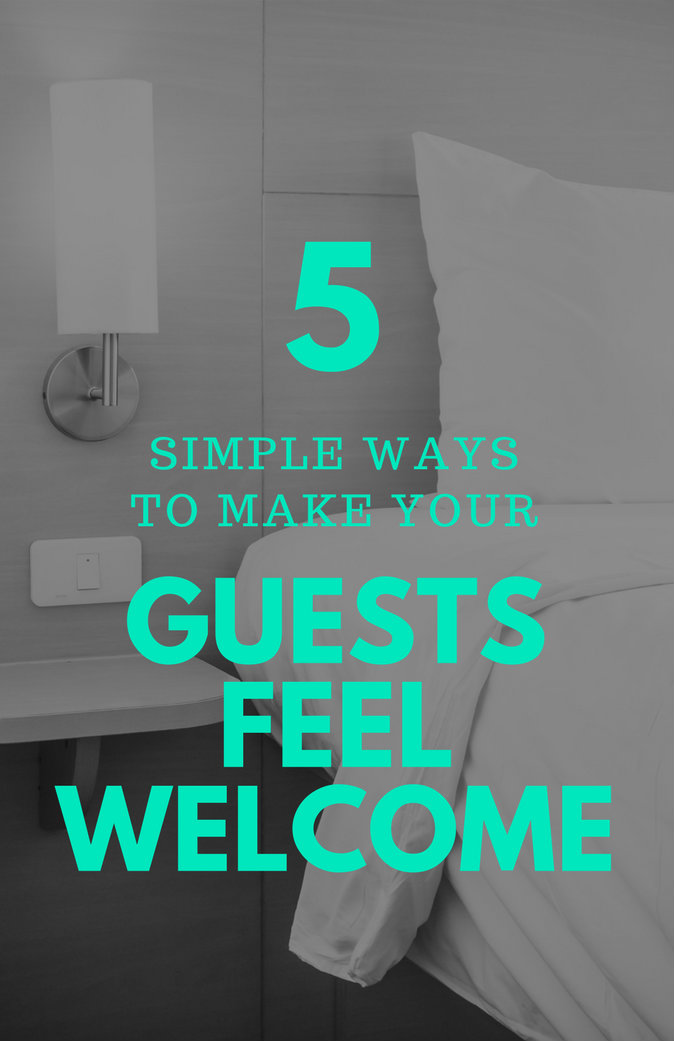 Arrange for a comfortable sleeping place
While your designer sofa might look really elegant and match your living room decor perfectly, it doesn't mean that it's comfortable to sleep on. If you have people staying over often, consider investing in a sofa bed, trundle bed or a futon.
Upgrade to an elevated air bed
There won't be enough room on a couch when you have several people visiting, so air beds come in handy here. If possible, invest in an air mattress with a frame. They might cost a little bit more that normal air beds, but really make a difference. They don't take much room and are really easy to store when not in use. Air beds can also be used when camping or you can easily take them with you to a summer home or any other outing where an extra bed is needed.
*Tip: add a scented sachet envelope into the air bed storage bag. The bed will smell nice even if it haven't been used for a while!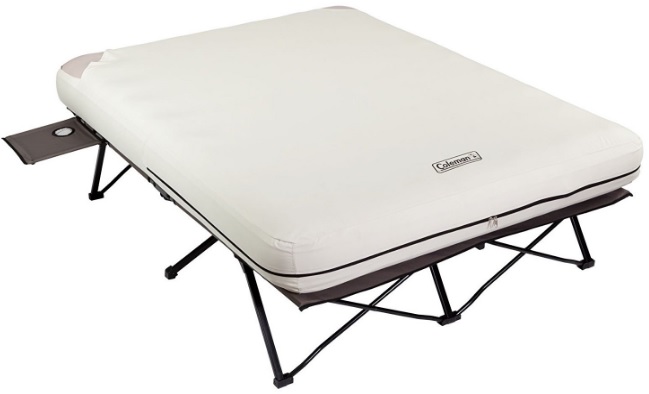 (Image source: 3beds.com)
Consider giving up your bedroom
To make your guests feel welcome, consider giving up your bedroom and take the sofa yourself. We tend to use Sofia's room as a guest room when the couch and air beds are full. The last time my family was over, we gave up both Sofia's room and our master bedroom and slept on an air bed instead. It's not super comfortable to sleep with a toddler in the same bed, but happy and well-rested guests are more important to us than our own sleep.
Dedicate a space for guest's belongings
Show your guests where they can put their suitcases, give them counter space in the bathroom and let them know where they can leave their towels. Clear a small space in the closet for your guests and provide them with some empty hangers to hang their clothes and keep the house clutter free.
Prepare a basket or a tray with everyday essentials
You know the feeling when you enter to a hotel room and it has a small fruit platter, some chocolates or all those fancy toiletries in the bathroom? I want my guests to feel pampered, so I put together a basket with essentials they might need during their stay.
These are the items I usually include:
toothbrushes & toothpaste
dental floss
mouthwash
shampoo
shower gel
soap
hand cream
deodorant
sunscreen
Q-tips
shaving kit
sewing kit
tissues
bottled water
snacks
chewing gum
magazines
Wi-Fi password
spare phone charger

map of the city

set of keys

pens and blank notepads
disposable earplugs
When the guests travel with babies or kids I also add:
diapers
kid-friendly snacks
little toys
Play-Doh
wet wipes
*Tip: use free toiletry and makeup samples to fill the baskets.
Have plenty of towels, blankets and spare sheets
I always was the bedding and make the bed before the guests arrive. I also wash all the towels prior to a guest arriving so that they smell fresh. Be sure to have spare bedding on hand. When guests are traveling with kids, accidents may happen and the sheets may need changing.
Your guests might get cold during the night or prefer sleeping with more blankets than one, so it's wise to show your guest where they can find the extra ones if needed. If possible, have extra pillows too!
Keep your fridge stocked!
I like to keep my fridge stocked with some local food so our guests can sample the local specialties. We also have a selection of snacks, fruit, cheese and drinks (beer, wine, juice, carbonated drinks) for late night munching.
If you guests come with kids, it's wise to know their food preferences and allergies to know what to shop for.
As you see, it's easy to make your guests feel welcome. It might take some imagination and preparation on your part I'm sure that your guest would love to come to visit you again anytime!
Do you host guests without a guest room? Do you have suggestions for how to make a guest feel comfortable in your home?
*Unedited bed with a light image is designed by Freepik.