I love to organize, to the point that I can happily spend entire days reorganizing a messy apartment. I like for everything to have its own proper spot to minimize disorder and ensure that I can always find things easily. When I'm organized in my home and surroundings, I feel organized in life.
When I moved into my dad's, I took over the organization of the apartment and completely turned it around. At one point, I found 30 different unused bottles of shampoo in different areas of his apartment. He kept buying new shampoos, unaware that he had so many lying around.. It was really enjoyable to put all that craziness into order and to come up with crafty ways to make it all look good.
And when I see things online that combine crafting and organizing so beautifully… well… I simply fall in love with the creations. Join me in being inspired by the amazing creativity below!
DIY Cereal Box Dividers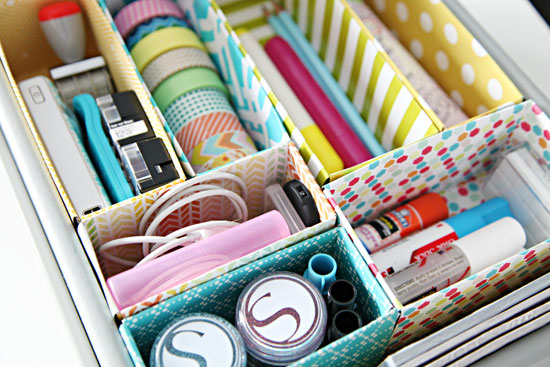 Source
A crafty, eco-friendly way to use cereal boxes which would otherwise go to the trash. Cover them in colorful papers and you have a beautiful, made-to-fit organization system!
Organize Your Shoes with Tension Rods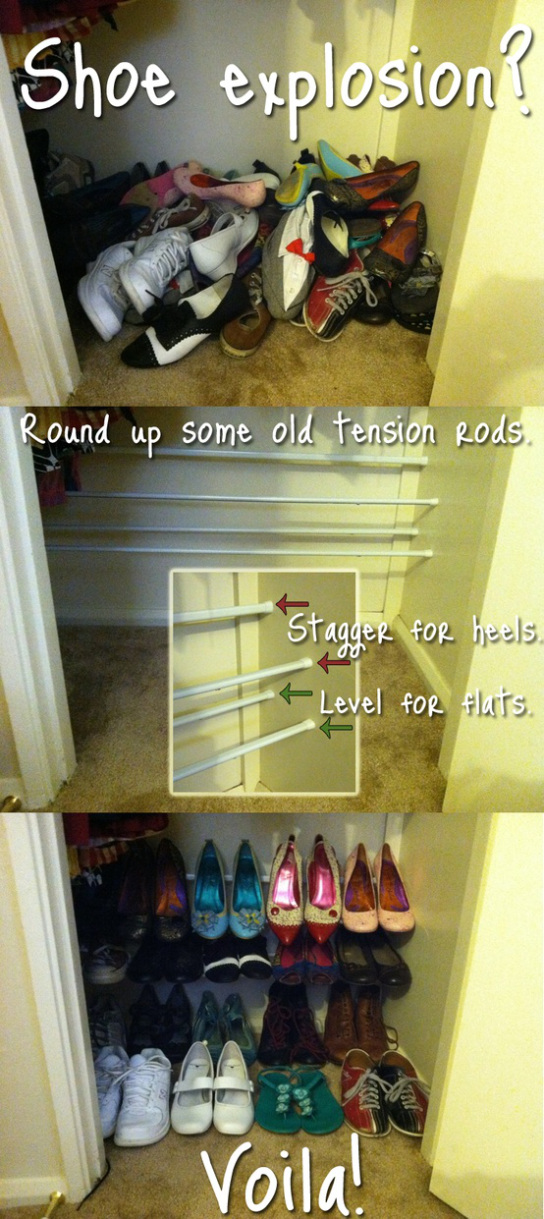 Source
This is so brilliant and I can't believe I never thought it! I have too many shoes and no more spots to place them. This will be my solution!
Cell Phone Charging Station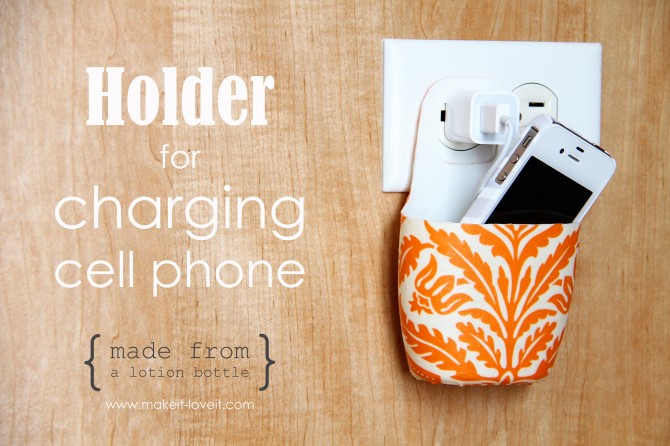 Source
A lotion bottle becomes a holder for cell phones. So simple, so artistic and so useful!
Color Sorted Scrap Boxes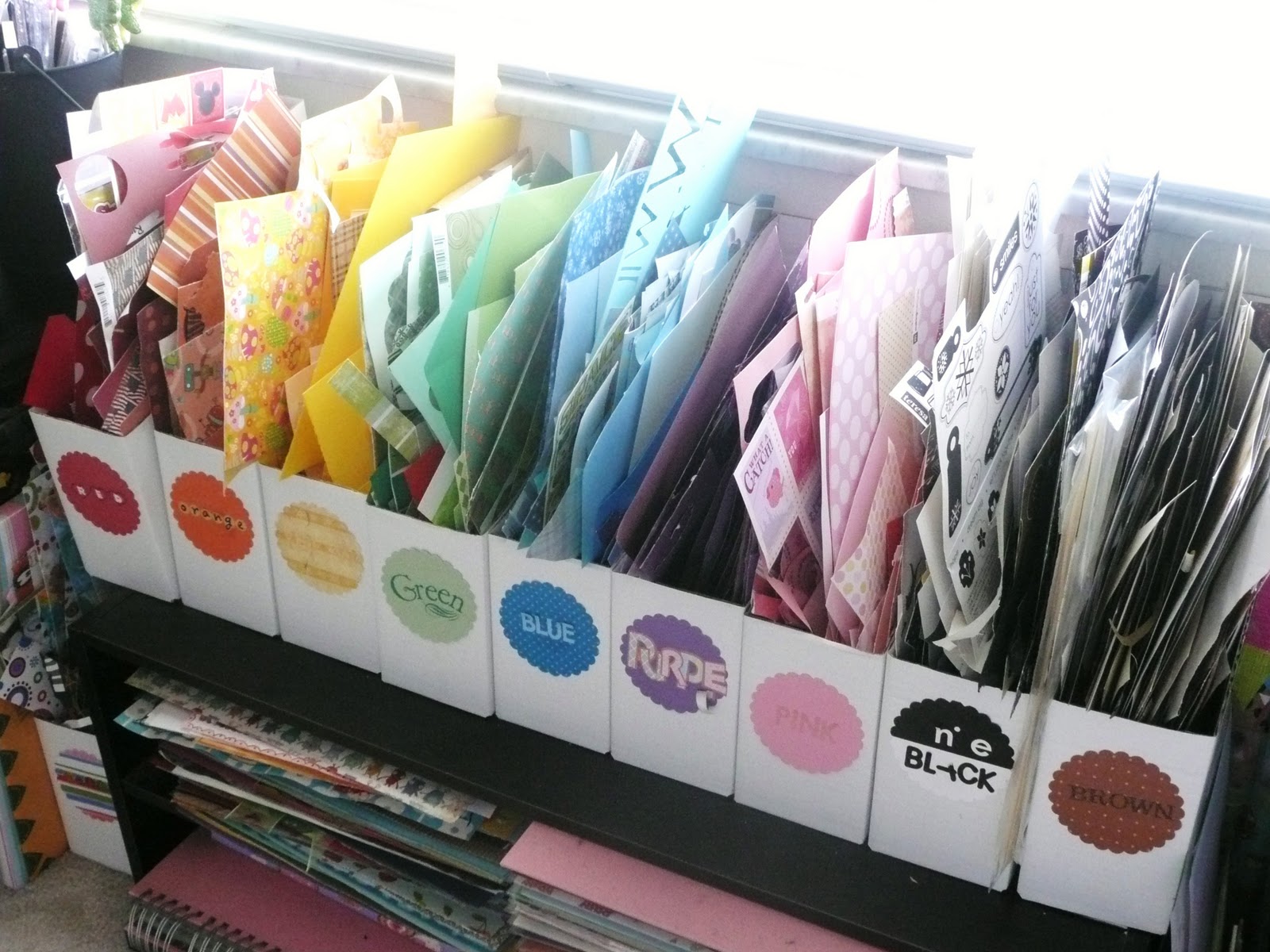 Source
There are two things I love about this. One, that is organizes all the scraps of paper by color. I currently have everything mixed together in a bag, and that's of no use! Two, they are made out of cereal boxes, which is a great recyclable use for them.
Flip Down Wall Art Desk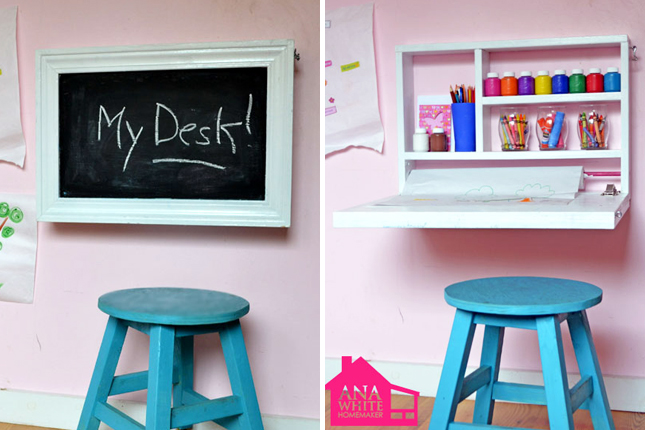 Source
A beautiful way to keep all your kids' art supplies organized, a chalkboard AND a desk for their art. The creator says it's easy to make, but I don't know… it may be easy for her, but I think it may be a headache for me!
Magnetized Spice Jars from Baby-food Jars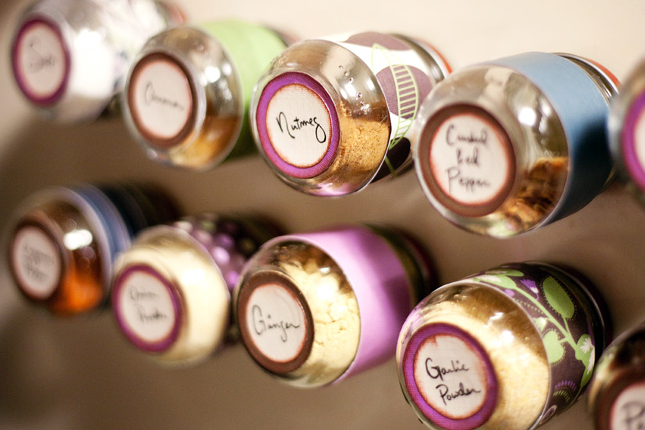 Spice
I've always wanted magnetized spice jars, but I haven't found the right ones. These, ladies and gentlemen, are the right ones. They are so beautiful, easy to make and practical. I'll just have to take a few baby-food jars from the brother in law!
DIY Magnetic Makeup Board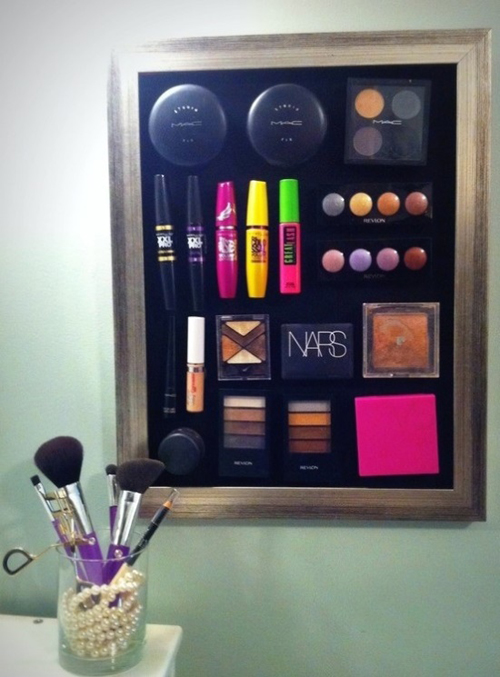 Source
I'm loving this! It's an accessible but pretty way to 'store' your makeup. I really hate having my makeup in a drawer, so it's a good idea. You can also put your tweezers, nail clippers, scissors and anything metallic.
Will you be trying any of these crafts?