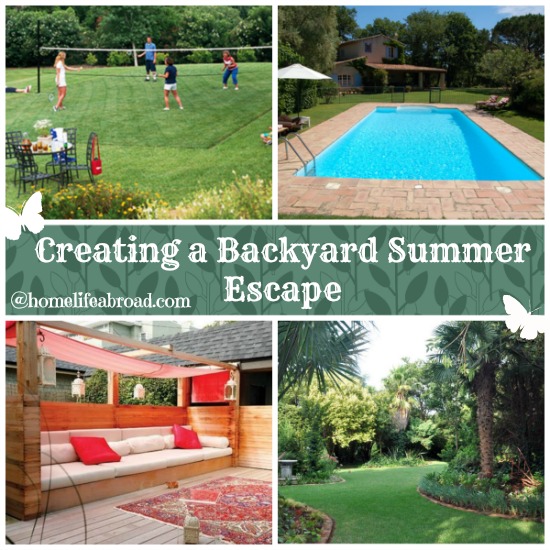 A backyard needs to be your escape in the summertime. When the weather warms up, you will want to spend some time outdoors – and this means you need to create a backyard that you can enjoy a day in and day out. Before you begin creating your escape, you have to determine which components are the most important and what your budget is.
Consider the Landscaping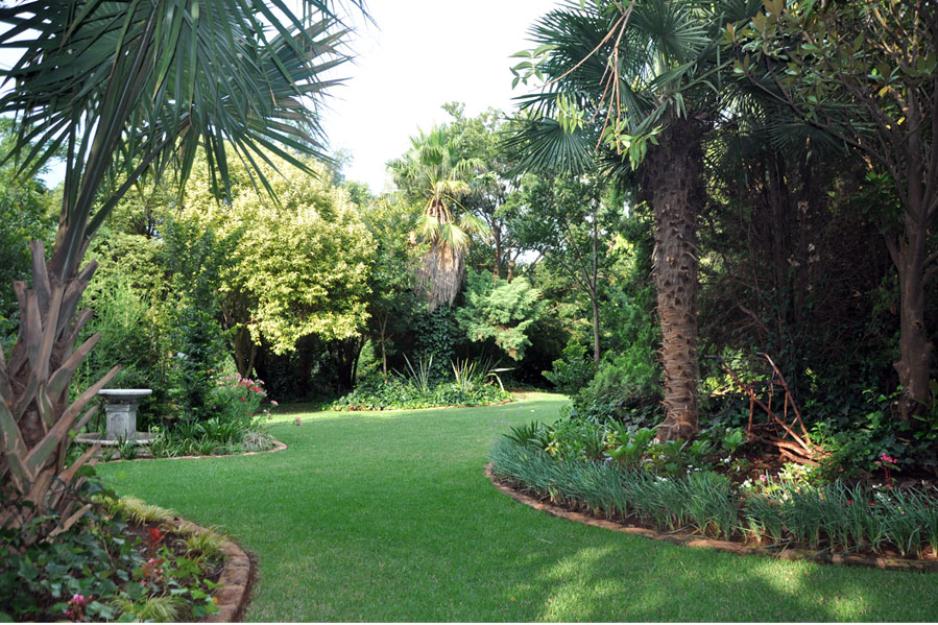 What does your landscaping look like right now? If you have nothing but a manicured lawn, you may be at an advantage to creating your summer escape. You may want to add some palm trees or even some shrubs to create various corners, though it's not necessary.
If you have more of a forest than anything else, you have to work on clearing out some of the landscape. You can't expect to put anything in your backyard if you can't see from the back door to the end of your property line.
Be sure you have enough room to put everything you want. You can still leave vegetation around if you desire, but you don't want it to overwhelm your backyard.
Provide Seating for Everyone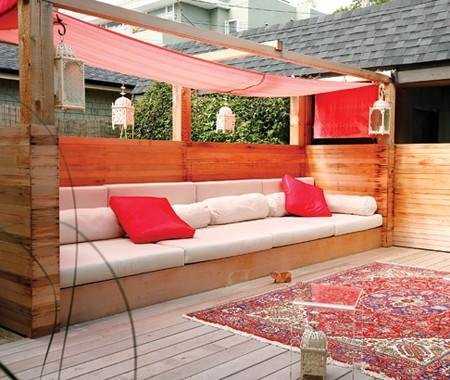 You're likely not going to be the only one to escape into your backyard, so you want to consider enough seating to accommodate everyone. If you want to take a nap in your backyard, consider a hammock.
If the family is going to have dinner outside periodically, you may want to look into a wooden picnic table. As for everyone else, consider comfortable patio furniture like stackable patio chairs, wicker sets, or even a stylish aluminum table and chairs.
You don't have to have to seat for each and every person that could ever come over. However, you do want to have enough at least for how many come over on an average weekend.
This should include any of your family members as well as close friends and neighbors. You can stack some of the chairs out of the way and bring them out only on social events.
Cool Off in One Way or Another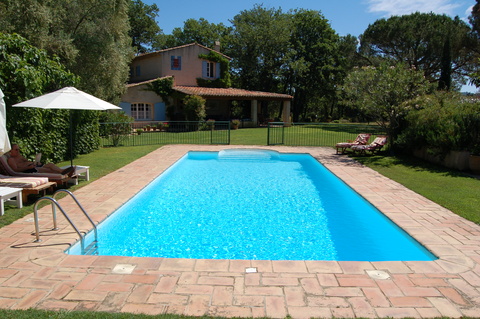 The summer heat can get out of control. If you don't have a way to cool off, you won't want to escape outdoors. This means you have to think about some way to cool off. One of the easiest solutions is to put a pool in your backyard. This can be an in-ground or an above-ground pool based upon space and budget. Just remember to keep it clean by using a Summer Escapes pool filter available at Backyard Ocean. A dirty pool can really be a downer in an otherwise beautiful garden!
If you're not too keen on having a pool, you can also explore:
– Umbrellas for the tables
– Canopies for the seating
– Sprinklers for the kids
You can choose various ways to stay cool and integrate them into your backyard.
Add Some Entertainment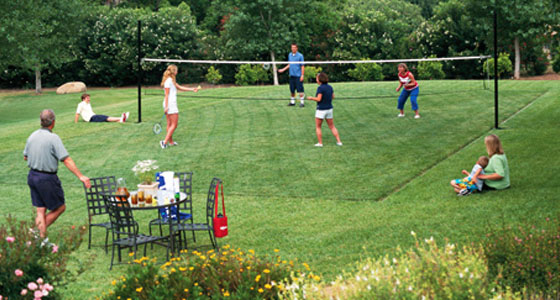 How do you plan to keep everyone entertained in your backyard? Establish what you like to do and find out ways to add them. Such forms of entertainment include:
– Horseshoes
– Badminton
– Volleyball
– Darts
– Croquet
If you don't have space for a lot of games, you can always keep things simple with some of the other forms of entertainment – like a big screen in your screened in lanai or various games that you can set up and then put away when the party is over.
You will also want to make sure you are well-equipped to feed people. You can choose a three or four burner grill or incorporate a whole entire exterior kitchen in stone in your backyard. This will depend on how much space you have, how many people you typically feed, and what your budget looks like.
There are plenty of other tips when it comes to creating a backyard escape, too. You have to be realistic about what you plan on doing in the backyard. You may be a quite person or you may be a socializing person. This will play into what you want in the backyard. Instead of walking around on the bare grass, you may even want to use pavers to create walkways through your backyard.
Be creative and look at all your options. Pay close attention to the amount of space you have in your backyard so you don't overdo it.