We have quite a lot of friends renovating or building their homes at the moment and they often ask our opinion on different design and material options. There are numerous decisions you have to make during the renovation or construction process. From the paint color and light fixtures to sink and kitchen cabinet design. One of the biggest things to consider is the type of flooring you would like installed in different spaces in your home.
One of the most popular trends at the moment is to install a hardwood floor throughout the home, however, some like to march to their own drum, so to speak, and try something different. In this post, we'll show you why a lot of homeowners are choosing the concrete flooring for their home.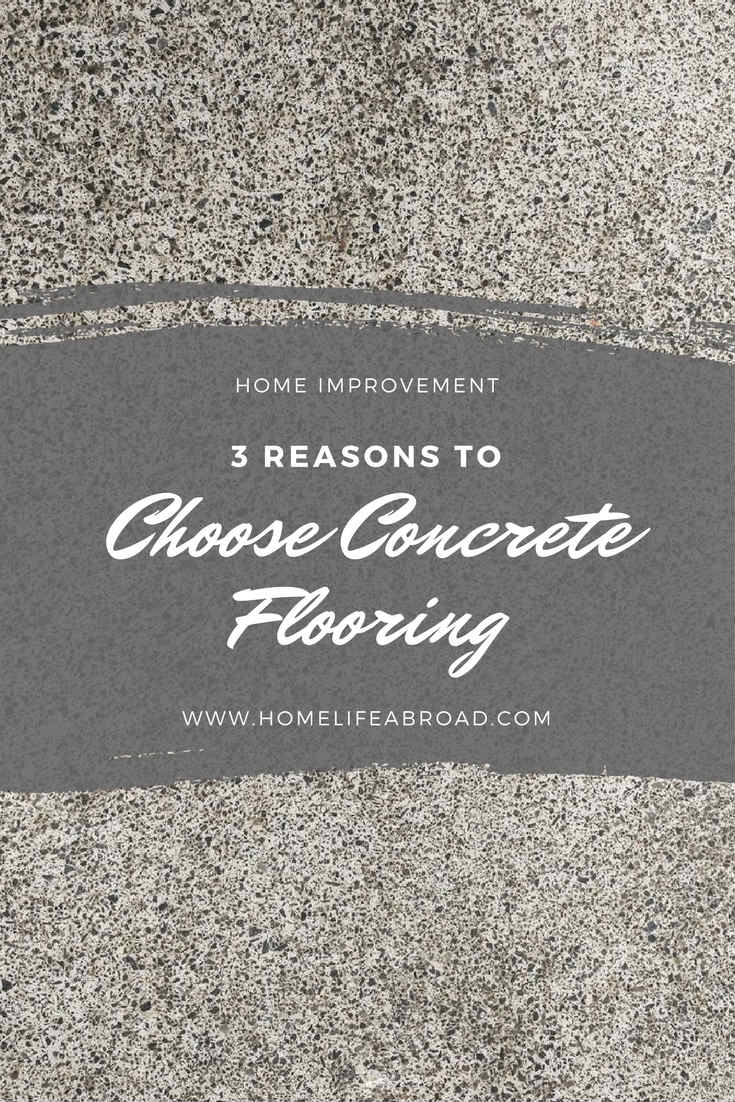 Modern look
Concrete flooring can provide an updated, modern look and allows for a space to appear larger. Some choose to install a concrete floor throughout their home while others prefer to use it sparingly in certain areas of the home. There are some concrete floors that work best in a garage or finished basement rather than in commonly used living areas. However, depending on your lifestyle, a concrete floor may suit you better than something more traditional.
Easy to care for
A concrete floor is durable and easy to care for regardless of how much traffic you have using the space.The concrete flooring is also easy to clean and can take a great deal of foot traffic before needing any type of repair. In fact, many choose to install concrete flooring in their garage as the material can withstand heavy weight from cars, equipment, and other things without a problem.
To maintain the overall look and feel of the floor, all you have to do is to have it professionally waxed every 3 to 6 months. Depending on how much traffic occurs in a certain area, you could go up to 9 months without having the floor sealed or waxed. To clean the floor, you can use mild soap and other cleaners and a utility pad can be used to dislodge any pesky stains that want to stick around.
Versatility
In addition to being easy to care for and environmentally friendly, concrete floors are versatile and can be updated easily down the road. As long as the floor is not littered with scuffs, scratches, and holes, you can easily install another type of flooring material over it should you want to switch things up. Some people start out with a concrete floor and then choose to install carpet, wood, or laminate over top. Should you decide you want to go back to concrete, you can easily do so by disposing of the flooring that is on top and then having the concrete sealed and waxed before use.
There are many reasons that people choose to use concrete as their main flooring source and we have identified some of them in this article. Whether you are going for a modern look and feel in your home, or you are interested in a versatile floor that is easy to care for, concrete is budget-friendly and worth a try.
What kind of flooring do you prefer?