**I was compensated for this post. Some links in this post are affiliate links and I will be compensated if you make a purchase after clicking on my links.
It's time to start thinking about Valentine's Day and gifts again! The gift guide below is for people who love food, beverages and having a good time. Our Valentine's Day foodie gifts are perfect for enjoying with your significant other or even with your friends.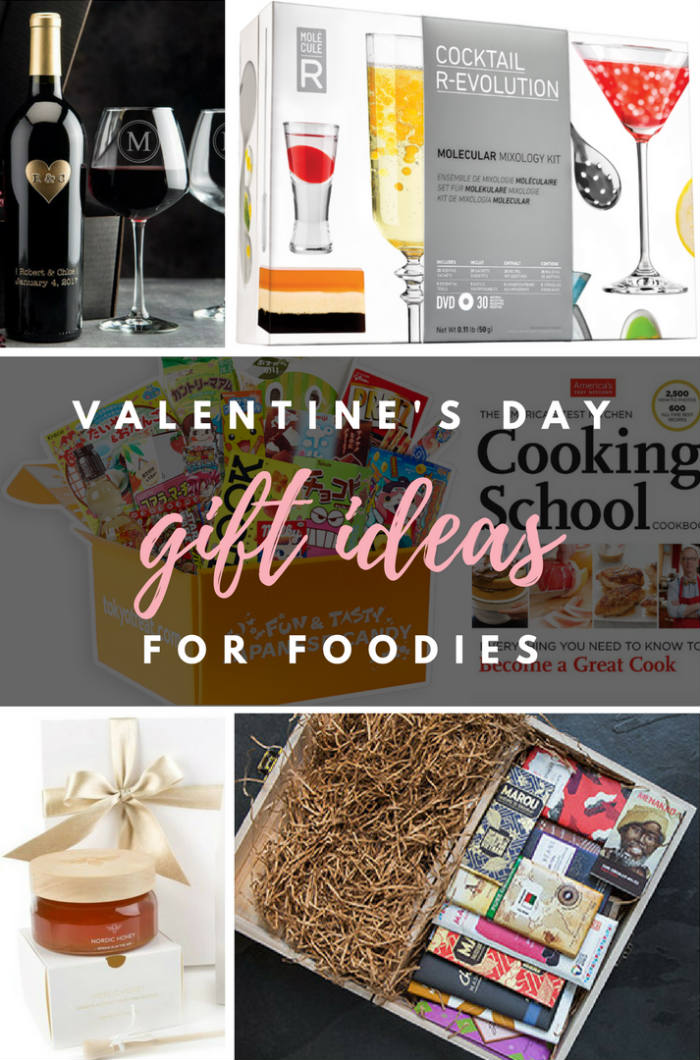 Monogram Heart Etched Wine Gift Set
The romantic Monogram Heart etched wine gift set makes a perfect gift for the foodie in your life! The set comes with a romantic wine or champagne bottle and with two monogrammed glasses. You can personalize the letters on the heart and glasses and also the text on the bottle. Open the wine or champagne and enjoy with your significant other!
Using a code Gift60, you'll have all new gift sets on Etched Wine site 60% off!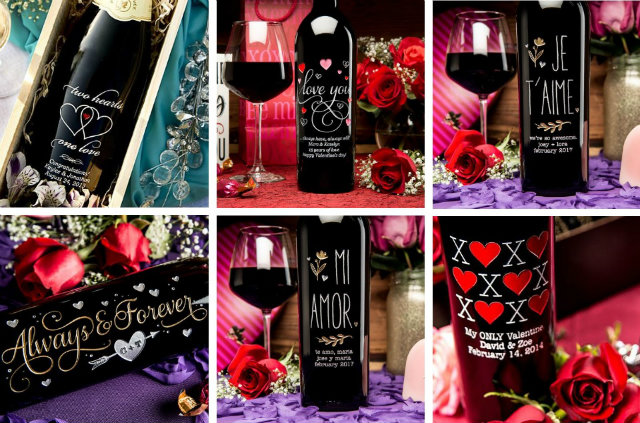 Shop Valentine's Day Collection!
Molecular Mixology Kit
Those super fancy and expensive cocktails your foodie loves can now be made at home too! This super fun Molecular Mixology Kit will bring a revolution to your home bar! This kit includes specialized but user-friendly tools, plant-based additives, a DVD, and a booklet full of recipes and instructions to create burst-in-your-mouth cocktails or mocktails for all the family to enjoy.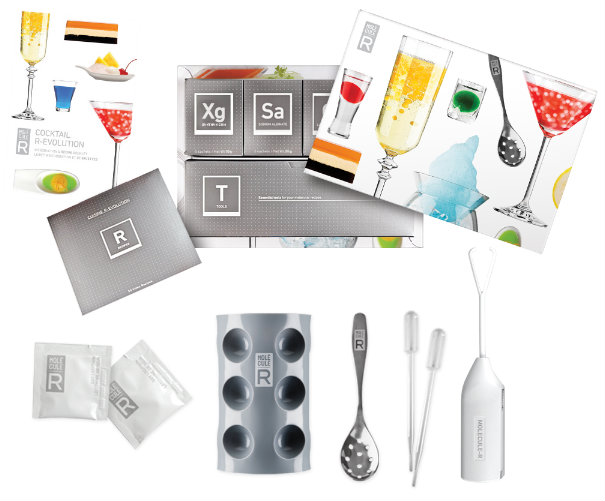 Check out the Molecular Mixology Kit!
TokyoTreat Subscription Box
TokyoTreat is a subscription box that offers a wide variety of premium Japanese snacks and candies. Every month a carefully curated box of different full-size salty, sour, sweet and limited edition Japanese treats that you won't find anywhere else arrive at your door! TokyoTreat also offers a free international shipping! Read our
A subscription box full of delicious treats makes a splendid gift for your favorite foodie! Read our TokyoTreat review.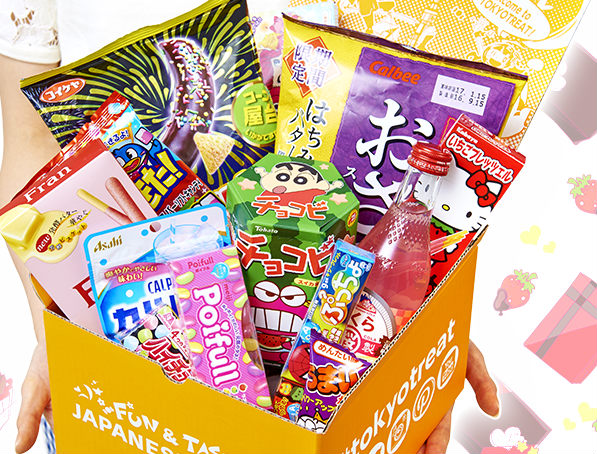 The America's Test Kitchen Cooking School Cookbook
Does your partner love cooking? If so, this America's Test Kitchen Cooking School Cookbook is an ideal gift! The 832-page book includes 200 cooking lessons, thousands of step-by-step photographs and 600 all-time favorite recipes. This book should be a guide book for everyone who wants to learn cooking techniques and wants to become a better, more confident cook!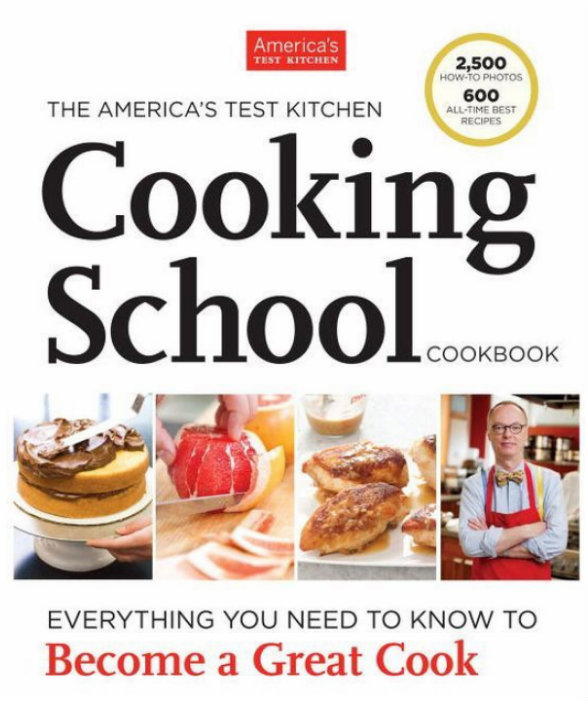 Nordic Honey Gift Set
100% organic Estonian honey paired with hand-picked organic linden tea makes a perfect gift for anyone who loves a light and fragrant cup of tea. The set comes in an elegant white gift box with golden ribbon and in addition to one jar of honey of your choice and organic linden tea includes a wooden honey dipper. A perfect gift for those cold winter days!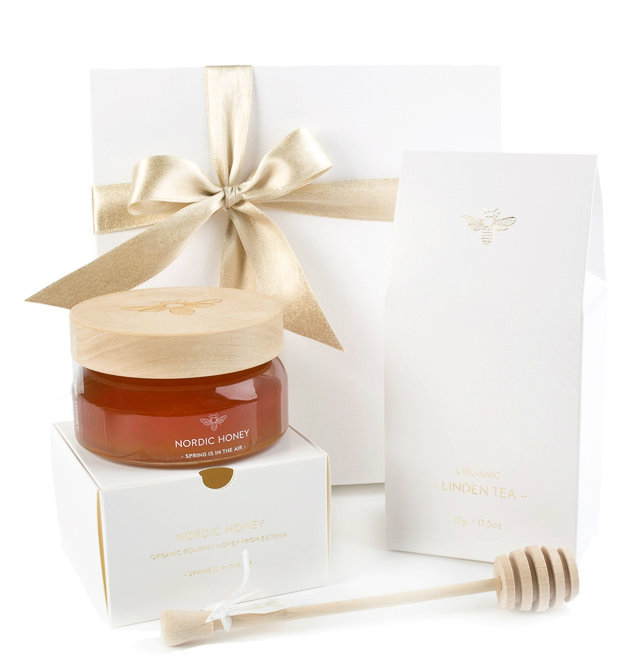 Chocolate Lover's Hamper
Who does not love some good quality chocolate!? This Cocoa Runners magnificent collection of artisan chocolates is one of the best foodie gifts you can give to any chocoholic! The luxurious hamper contains a wide variety of artisan chocolate treats including handcrafted bars to chocolate tea and more.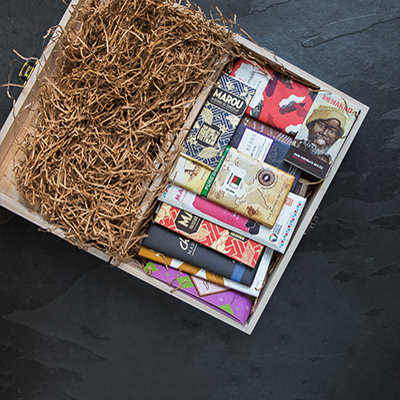 What's your favorite food related gift?