This post includes affiliate links, meaning that we may make a commission if you make a purchase after clicking on the link. This does not affect the price but we appreciate your support in this way!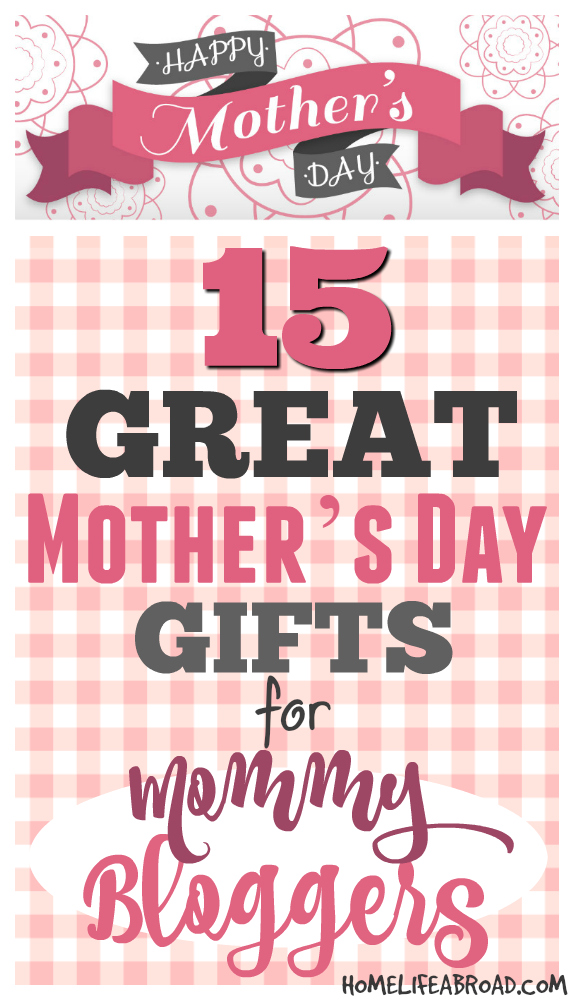 Mother's Day is coming soon, and we know what that means: husbands and children are all preparing the perfect gift for mom. If this special mom also doubles as a mommy blogger, then this is the opportunity to show love for her as well support for her blogging. There are great gift options for Mommy Bloggers ranging by budget and needs. Below are a list of 15 items and ideas that we know mommies would like (because we would, too!).
Blogger Pride Merchandise
Give Mommy bloggers a way to show off their blogging pride! Whether it's a handbag, shirt or canvas, there are beautiful items showcasing love for blogging.
These are three of my favorites – they come printed on a variety of different items including cell phone covers, shirts for men, hoodies, and even shower curtains! Click on the products below and scroll down on the product page to find other items with the same design. Maybe you'll find just the right blogger pride gift for your Mommy blogger. 🙂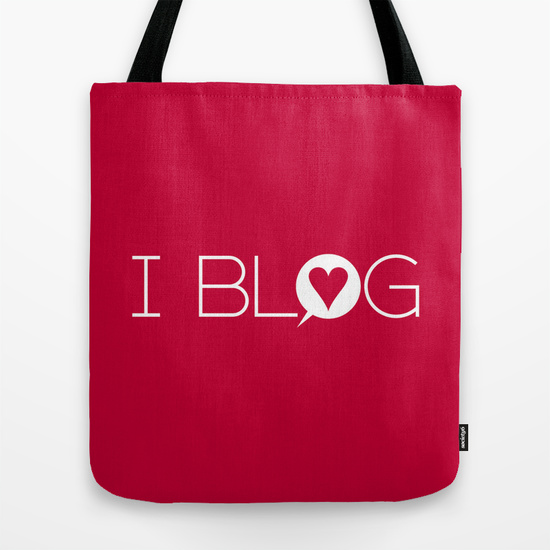 I BL♥G Tote Bag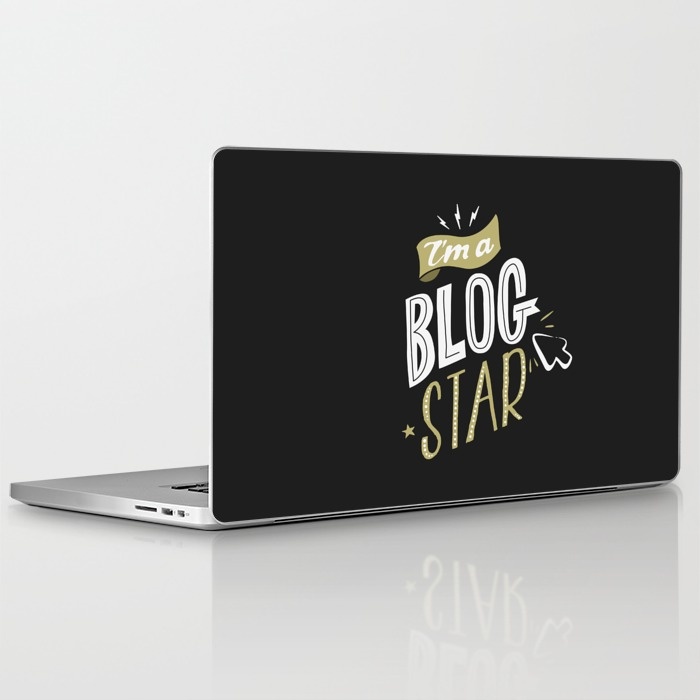 I'm a Blog Star Laptop Sticker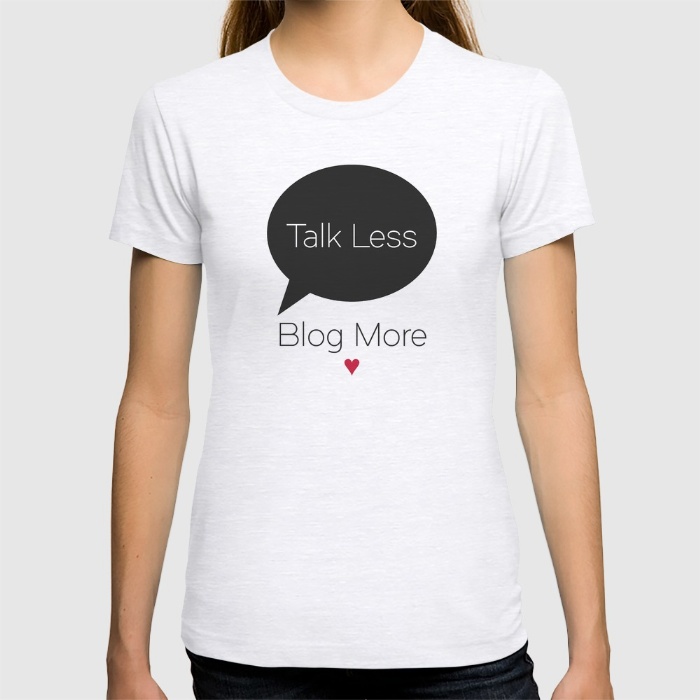 Talk Less, Blog More Shirt
A Beautiful Camera
Beautiful photography can bring a blog to a whole new level. It looks more professional, attractive and can increase shares and views exponentially. Of course, photography is a learned art and it takes skill as well as natural talent. Unfortunately, I have neither, so I had to look for a professional camera that could guide me in the right path: a camera that would make the decisions for me so I could take gorgeous pictures for recipes, crafts, outings and all things related to the blog.
So my sweet boyfriend bought me the Samsung NX1000, which is an older model (circa 2012) but a stunning digital camera that takes beautiful photographs. He purchased a "like new" model for only $200 (The price for a new version is higher), and it came included with a 20-50mm lens. I'm thrilled with it!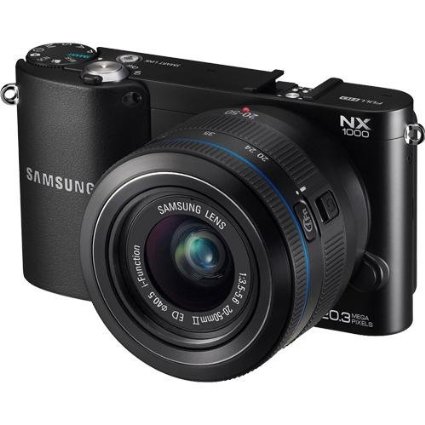 If you want to gift something useful and helpful to a mommy blogger, a camera could be the best choice. Pick one based on what sort of photography she publishes on her blog: is it beautiful still close-ups of foods? Stunning scenery? Pictures of the children playing sports? There are digital cameras that are best suited for all these different photography needs. Head to Amazon's camera section, scroll down mid-way to the "Expert Advice and Top Products" section and click on the type of photography. They will recommend the best suited-cameras.
Gift them Time
This is the perfect (and free) gift for any mommy blogger. Blogging is more than just a hobby – it's practically a part-time or full-time job, and when you add being a mom and/or a wife to that as well as employment, well…. time is a gift that we barely ever get. Writing posts takes time and dedication, and it's difficult to write when children are tugging at your clothes and distracting you away from the screen.
So sometimes, all we want is some quiet time so we can enjoy a cup of coffee in the middle of the afternoon and write a post. Whether that's a sponsored item, a review or just an update on the blog, you're helping a blogger get through a deadline in peace & quiet.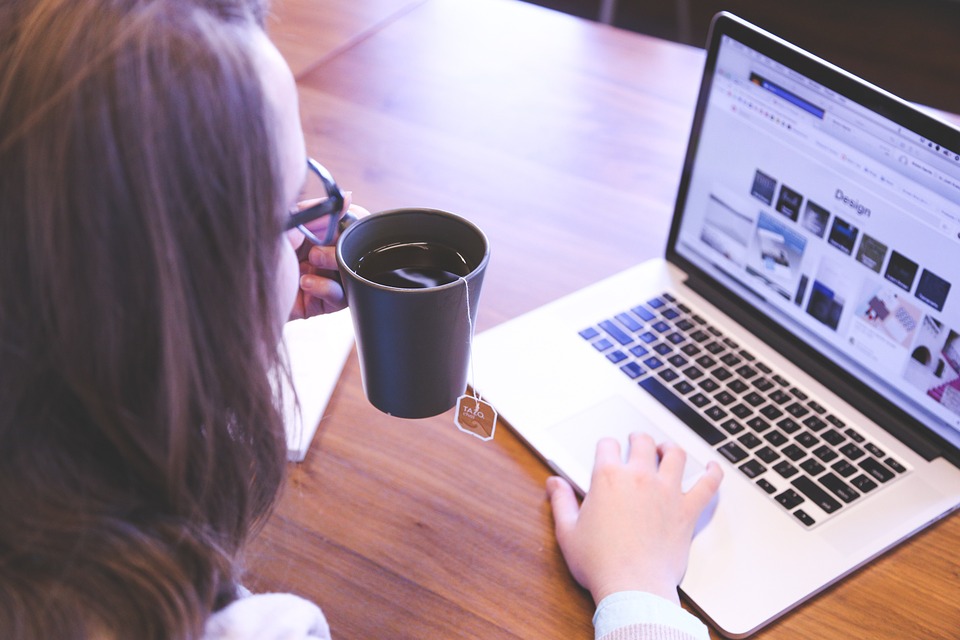 Sometimes all we want is a day of peace & quiet by our computer
Take the kids out for the day (or at least a few hours) and let Mom enjoy her day. It's like reaching the eye of the tornado: a moment of sudden quiet and peace among the usual chaos.
A Personalized Gift Voucher
As mommy bloggers, there are more goodies to buy than money to buy them. So virtual currency can be a great gift for Mother's Day. It gives mommy bloggers the opportunity to buy a few useful items for their blog, such as:

Buying a gig on Fiverr
Printing business cards or other items on Vistaprint
PicMonkey subscription (We have this and love it!)
New hosting for the blog (We recommend Namecheap hosting -fast and cheap, the first year is less than $10 total!)
Buying a domain (We use Namecheap for this also)
Hiring a VA (virtual assistant) to handle blog or social tasks
Buying pre-made content and photos from other blogger writers
A NEW Website Design
Sometimes, a blog just needs an overhaul and refresh on its look and feel. Perhaps the blog looks outdated, needs a new CMS system (go WordPress!), or it's simply time to put together a new design. Sometimes a blogger just gets bored by their blog's design or it needs to grow with her as her views and popularity go up.
Whatever the reason, a new website design is a gift from the heavens. There are a few ways to go through with this, depending on your budget and your (or the blogger's) abilities.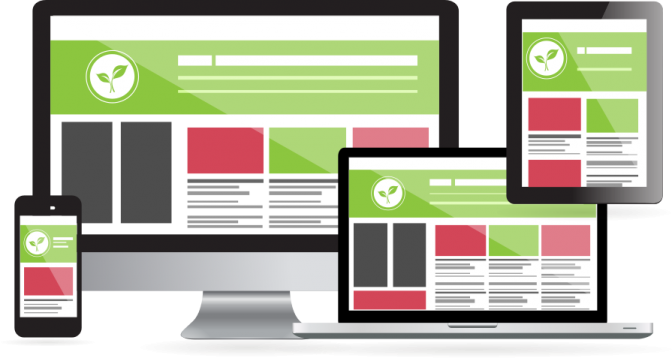 Option 1: Buy a template
New templates are very affordable, ranging at a cost of $40-60. Once purchased, they can be easily downloaded and uploaded to a WordPress site. However, setting up the template and ensuring everything looks as desired will require a commitment of time and patience. Today's templates are chock-full of tens to hundreds of personalizing options. I don't recommend selecting a template for the blogger, let them pick their own.
I almost always buy templates from ThemeForest due to their many options and extremely professional and attractive templates.
Option 2: Hire a website designer
If you really want to go all out, hire a professional website/graphic designer to create a unique website for the mommy blogger. They will create a design inspired by the mommy blogger that caters especially to her needs. The best part is that this is not a run-of-the-mill template: everything is personalized. The most beautiful blogs I have seen are all uniquely designed by professionals. In my opinion, a beautiful, personalized template can push a blog forward because it's more likely to attract readers.
However, this is also a costly option. A great design will probably start at $1000, depending on the intricacy of the order and additional elements such as graphics for social media platforms. Make sure to go through designers' portfolios and investigate their work before committing to signing up with anyone.
What would you like to gift or receive this Mother's Day? Tell us below!
Thanks to Freepik for the gift voucher, banner, and website design image.