*This post is brought to you by A Touch of Dazzle.

How do you find the perfect gift that combines thoughtfulness and usefulness while remaining affordable? After all, it's no easy feat to find special holiday gifts for loved ones. That's why we're on the lookout for gifts that add an extra touch of care & love.
We want to introduce you to the beautiful artwork of A Touch of Dazzle, the artist creating dazzling gift sets including artistic greeting cards and personalized floating pendant lockets with inscriptions and adorable, little charms.

A Touch of Dazzle is the jewelry company behind beautiful & unique 'treasure chest' lockets featuring small charms for all kinds of occasions. They have the perfect gifts for moms, teachers, grandmas, daughters and all ladies who deserve a thoughtful, personalized gift for a special event or occasion.
As part of our yearly gift guide, we picked our favorites from the collection for this holiday season.
All the items featured below are currently on SALE for the holiday season so make sure to buy them before the prices go back up!


For those looking to spread some holiday cheer with a heartfelt gift for friends, family, teachers or people in the community, this thoughtful and beautiful gift and locket combinations are sure winners!
"Peace on Earth" Christmas Greeting Card & Charm Necklace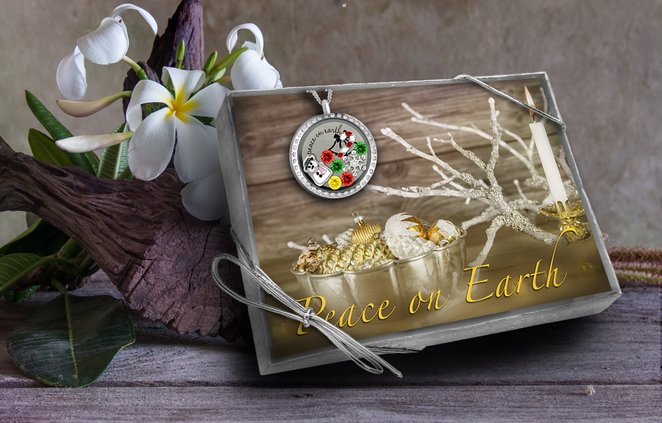 This gift is more important now than ever. With everything that is happening across the world, we can only hope for Peace on Earth, and this set is a wonderful way to display and spread the positivity during the holidays.
The package includes this beautiful artist-designed greeting card alongside a sweet floating Christmas charm necklace. Everything you see is included in the necklace: the floating locket, engraved plate, Christmas charms, crystals and a stainless steel chain.
The greeting card is blank on the inside so you can add an extra touch of thoughtful personalization to the gift.
It's a wonderful Christmas gift for anyone who could use warm Christmas joyfulness!
"Joy to the World" Christmas Greeting Card & Charm Necklace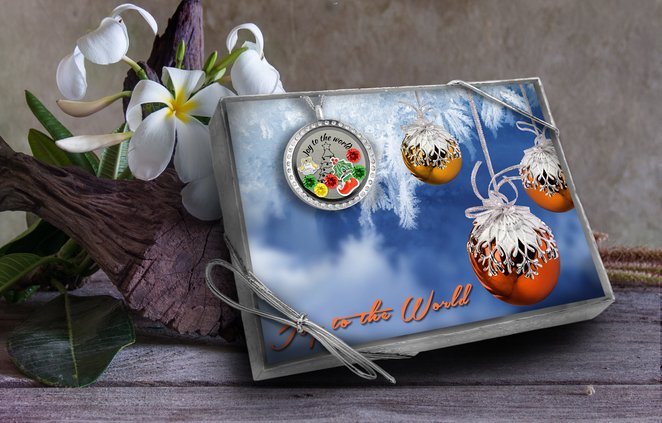 Like the prior card set, this Christmas-inspired greeting card and floating charm necklace makes for the perfect gift! It's a beautiful way to spread holiday cheer to those you appreciate and love, such as teachers, grandmothers, mothers, friends and neighbors.
The charm necklace comes engraved with a Christmas tree image and the words "Joy to the world". The charms are adorable: a little snowman with a top hat, a cute candy cane and a small snowflake, as well as small, sparkly gems.
Like the first greeting card set, it comes beautifully packaged and ready for gifting.

We love these sweet charms and greeting cards with their thoughtful messages for grandmas. They are sure to become a beloved item for any grandma out there, who will feel the love and appreciation behind the words.
"The best thing about having you as my Mom is my kids having you as a Grandma"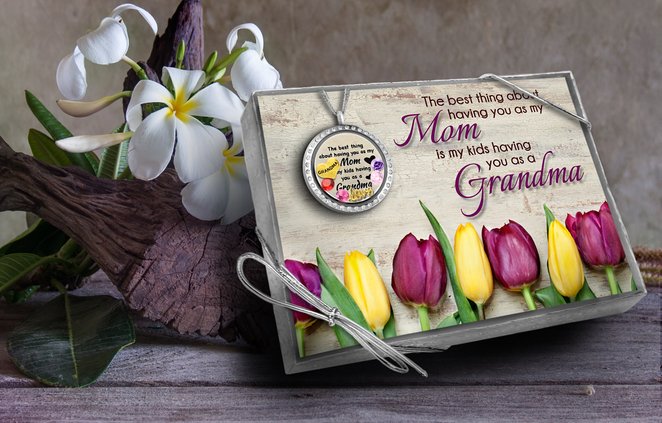 This is one of the most heartfelt expressions we have heard in a long time *tear of love*. It's a unique, wonderful and dedicated gift from a daughter to her mother, and encompasses all the love between family. What a way to show appreciation for mom!
The set comes with a greeting card that is empty on the inside, so you can expand on the heartfelt message. The beautiful charm locket is engraved with the saying as well, so grandma can wear it out with pride. The cute little charms and gems inside the locket only add to its loving sweetness.
"What Mom knows best, Grandma knows better"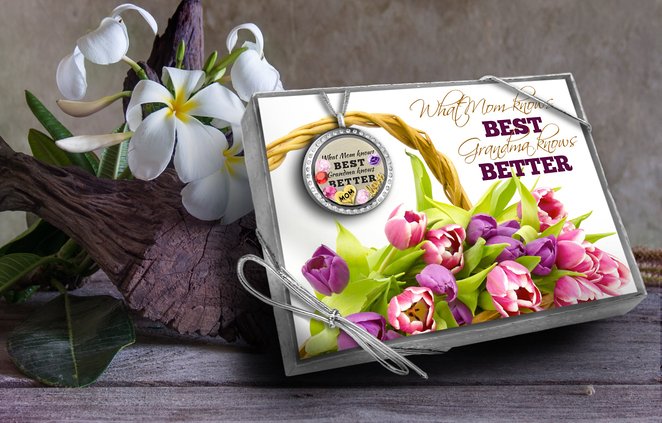 This card and locket are on the funnier side and can give any grandma a rightful chuckle. It's the absolutely PERFECT gift for a mother-in-law (who always knows best!) and will be more than appreciated.
I know my grandma would love this – and she should certainly agree with the saying. 🙂
Like the other card & lockets featured here, it comes in a gift box and includes free shipping. Reviewers have raved about it on Amazon and its high quality, sparkly charms and gems.
"If I didn't have you as a mom I'd choose you as a friend"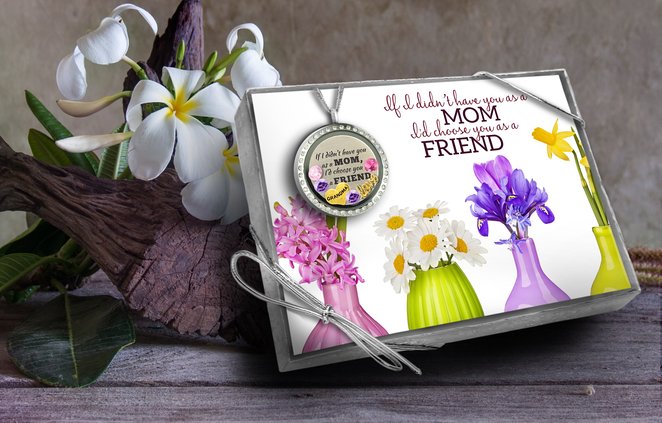 This card and locket combo is a beautiful and touching gift for any mother who has a close relationship to her daughter. The saying is sure to touch mom's heart, as it expresses love beyond that of mother-daughter, but also, as a support system, a friend, and a companion.
The beautiful locket is meant for a mother who is also a grandmother, as it features a pretty golden heart charm showing love for grandma. It's also the type of gift that grandma would be showing all her friends – who wouldn't be touched by their daughter dedicating such a heartfelt thought?
If you loved A Touch of Dazzle like we did, you can find them on their Amazon site, on Etsy, or on social media at Instagram, Facebook, and Pinterest.
They are also running a giveaway for a locket right now. Enter for your chance to win!
Which is your favorite card & locket? Share with us below! We would love to hear your thoughts. <3