*This post contains affiliate links and we may be compensated if you make a purchase after clicking on links.

Finding gifts for the men in our lives can be challenging. So this year, I took things more personally: If I was buying a gift for my dad or boyfriend, what gifts would I select for them?
And thus I managed to find a few items that I'm sure would be a hit, not just for them, but for many men out there. Men tend to be the 'ignored' side of gifting holiday celebrations – let's change the trend and buy them a meaningful gift that they can enjoy & appreciate.
Here are my top picks for useful & thoughtful gifts for him: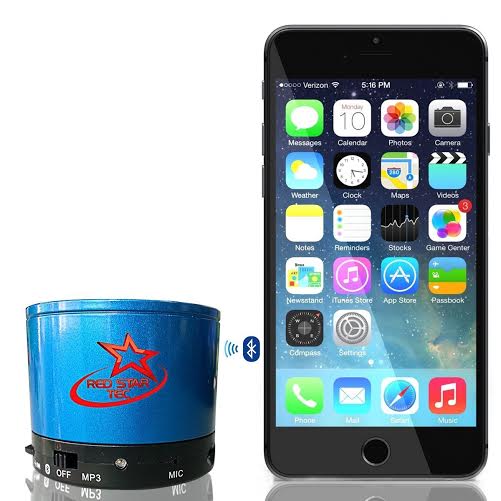 The MusicDrum Portable BlueTooth Speaker is the best gift for music fans. It connects wirelessly to computers, mobile phones, tablets, laptops, PSP's and even MP3's, making listening to music easy.
This is the kind of gift that changes a regular hangout to a party – just link the cellphone to the speaker through Bluetooth, and voila, loud music!
The speaker can stream music up to an impressive 33 feet (10m) away from the cell phone or computer. It's small, which makes it easily portable for carrying to parties, the beach or travel. It's also rechargable so no pesky batteries to change all the time.
The speaker has a whopping 240+ 5-star ratings on Amazon for its crisp and clear sound, easy connectivity to Bluetooth, and small, portable size. So you know you can't go wrong.
Take advantage of their flash sale for the holidays!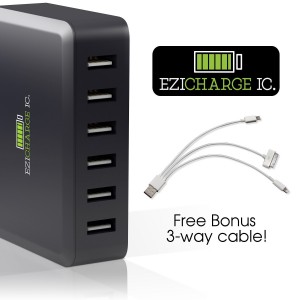 Nowadays with all our phones, tablets, and gadgets, there are never enough electric ports to charge everything. So why not make life a little easier for the man in your life?
This multi-port USB charger from Ezisoul is a techie man's best friend. Perfect for home, office and travelling, it can charge 6 different devices quickly. Plug in Android and Apple devices, phones, tablets, kindles, mp3 players and anything that can be charged through a USB cable. The high power charger makes charging fast and efficient, and comes with an input of 100-240v (great for travelling!).
It also happens to be on sale right now. I think I'll get one for myself, too. 😀
An extra goodie: 10% OFF discount code for multiple purchases 2MYSYF8S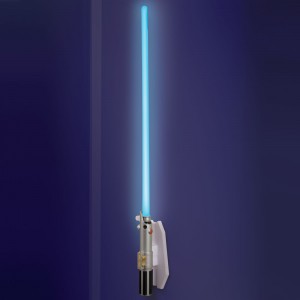 Men worldwide are going crazy over the new Stars Wars movie being released soon. My boyfriend already bought tickets and the movie isn't even out yet!
For those men looking for great Star Wars gear, there's really no beating the creativity of Hammacher Schlemmer. From Chewbacca slippers to R2D2 humidifiers, they have all sorts of unexpected Star Wars-inspired items. It was hard to pick just one for the gift guide, because I know Star Wars fans would want them all.
In the end, I went with this cool and unique Lightsaber, Wall Lamp. It changes colors and includes the classic humming sounds. It's based on Luke's lightsaber from the original movie and can be easily mounted on the wall. It's bound to be the jealousy of all friends!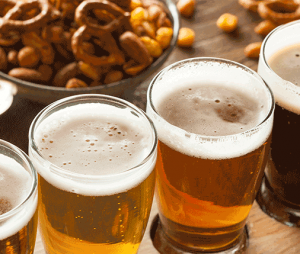 We featured the "Beer of the Month Club" membership in last year's gift guide, too because it's the IDEAL gift for the beer fan.
Every month, Craft Beer Club will send select craft brews from microbreweries all over the US so the beer connoisseur can enjoy new flavors and specialties. Every selection is produced by independent brewers who use traditional brewing ingredients and methods.
Each month's shipment includes 12 (yes, twelve!) world-class beers. That's 4 different beers, 3 of each – perfect to share and enjoy with friends.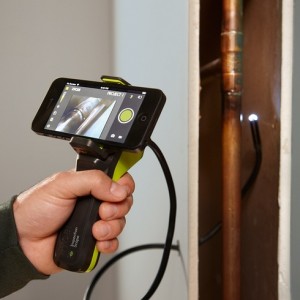 If you're looking for a gift for the 'handyman' type gentleman, this is it. The RYOBI Phone Works is a set of equipment and apps that will transform a regular smartphone into the smartest tool available. It replaces many of the usual separate tools necessary for home improvement.
Using the tools, a smartphone will be able to laser measure distances, become a moisture meter, project for alignment with lasers levels, locate center studs, suppress noise through headphones, inspect out-of-reach places, and measure temperature with an infrared thermometer.
The best way to understand everything it can do & how is through their Youtube video.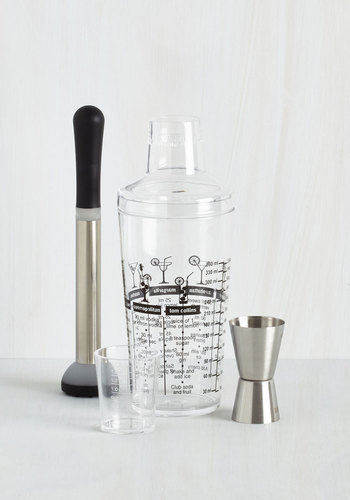 This is for the man who loves to create delicious cocktails! This fun Libation Cocktail Set includes a shaker with clear ingredient directions for a number of the best classic cocktails like cosmopolitans, margaritas, and tom collins. It also includes a jigger, shot glass and muddler to help craft all these delicious drinks.
With this cocktail crafting set, your man will go from beginner to expert mixologist in no time. The best part? You get to enjoy the drinks he makes, too!

What gift are you getting the men in your life this holiday? Share with us below!