My 4-year-old daughter has been making her Christmas wish list since the first Christmas toy catalogs came out. She has been marking all her favorites and changing her mind a lot.
There are three things that are on all of her lists, though – the Hatchimal, nail polishes, and Yummy Nummies.
I though I'll share some of the products she has on her list with you too, maybe you'll find some Christmas gift ideas for preschool girls from here.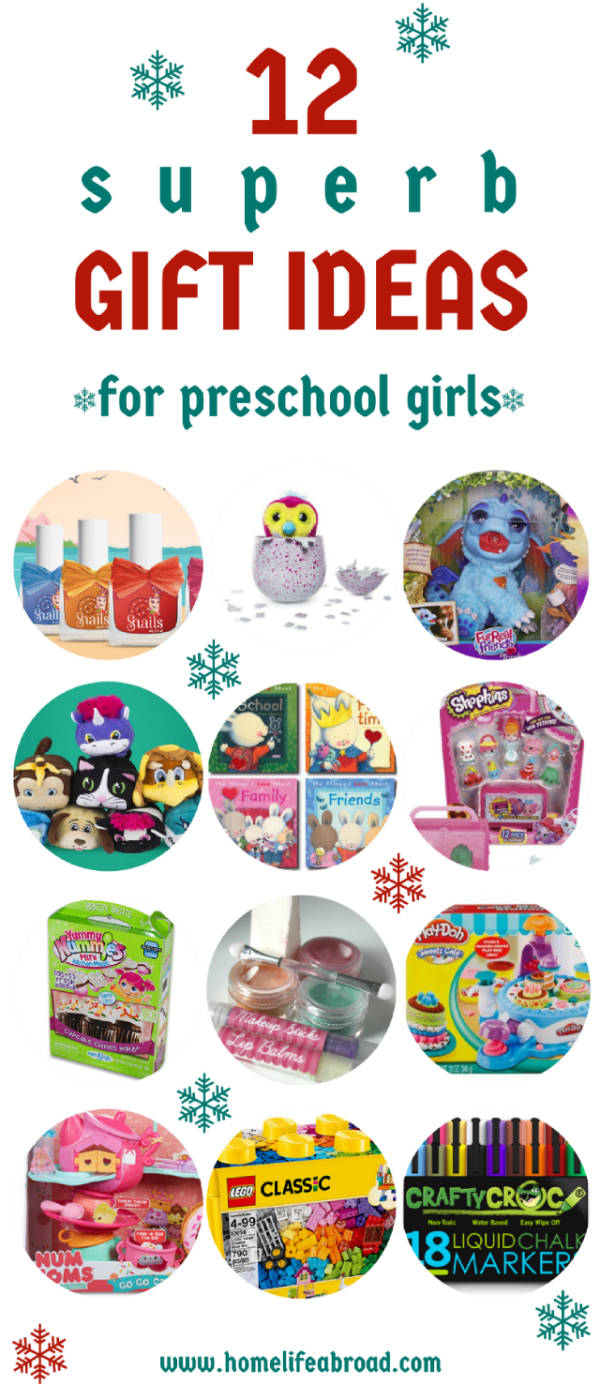 S'N'B Nail Polishes | Hatchimals | Torch My Blazing Dragon
Comfy Critters | Trace Moroney Books | Shopkins
Yummy Nummies | Miss Kate Play Makeup | Play-doh Cake Making Station
Num Noms Go-Go Caf Playset | LEGO Classic Large Creative Brick Box | CraftyCroc Liquid Chalk Markers
Do you have any Christmas gift ideas for preschool girls?