**This article may include affiliate links, which means that we may make a commission if you purchase anything featured below. It doesn't cost you extra and we appreciate your support in this way!

Is there the perfect gift for Valentine's Day than an amazingly delicious box of chocolates? For chocolate lovers like myself, no – no, there is not. But the thing about an amazing box of chocolates is that it can't be just any regular ol' box. No. To truly be special, it has to be the most stunning box of beautiful, Valentine's Day-inspired artisanal chocolates. The very best kind will come in a variety of flavors so you can taste a kaleidoscope of chocolates.
And that's why when it comes to Valentine's Day chocolate, we wouldn't recommend anything less than this stunning 42-piece Valentine's Day Constellation Chocolate Collection. Just look at those chocolates… imagine the flavors and tastes as they melt in your and your love's mouths.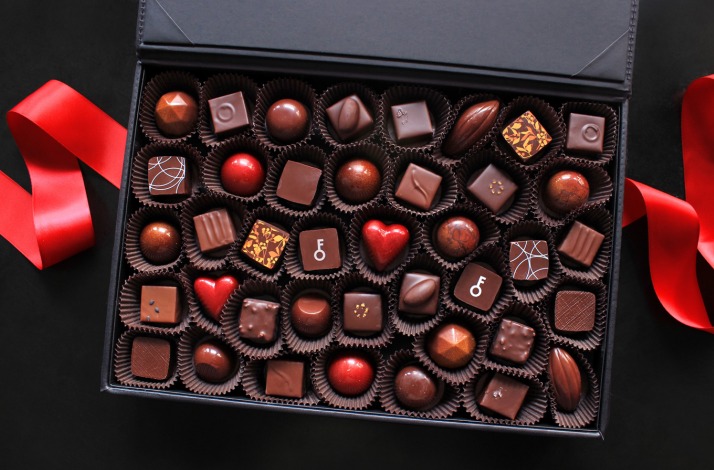 This isn't just any boring box of chocolates. This is the work of some of the most acclaimed chefs who bring you a chocolate collection that you would find only in Michelin star restaurants. Michael Mina created the delicious caramel, vanilla, and Maldon sea salt blend chocolate, and Traci Des Jardins features her unforgettable smooth dark truffle with single origin cacao. If you think that says a lot – this box has the best chocolate recipes of 21 of the best chefs in the world. Every bite will be a piece of heaven.
If you want to enjoy the sweetest Valentine's Day – invest in a box of chocolates that you will never forget.