*This post contains affiliate links and I will be compensated if you make a purchase after clicking on my links.

What kid would say no to a new present every month? Instead of a usual toy for Christmas, why don't you give your child something different and educational this year! Subscription boxes are a great alternative and also something that your kid may not expect as a Christmas gift.
It's an excellent choice for kids who love to create and explore. The subscription box is no just another toy that gets forgotten after the novelty has worn off because next month, a new box full of exciting activities will arrive at your doorstep and the fun begins again.
There are hundreds of subscription boxes available, but these are our favorites: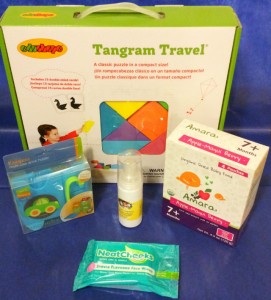 Babypallet is a subscription box for kids from 0-3 years. Every month your child will receive a box of 4 or more products handpicked by experts. The boxes can include toys, food, books, skin care products or even household items that the parents can use.
You can choose between 1, 3 or 6-month plans and the shipping is free!
We really like that Babypallet donates 10% of their profits to ChildFund International. Get your child a Babypallet subscription and at the same time help children in need!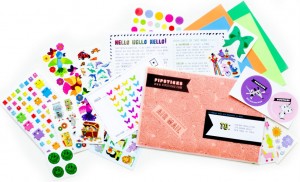 Pipsticks is a super fun subscription service for sticker lovers. Every month you receive an envelope full of a huge variety of stickers, a postcard and fun paper for craft projects.
Pipsticks ship internationally and offer 3 kinds of subscriptions: Kids Club, Family Club, and Pro Club. You can choose between 3, 6 or 12-month subscriptions for every club. Pipsticks is a perfect gift for kids who love stickers!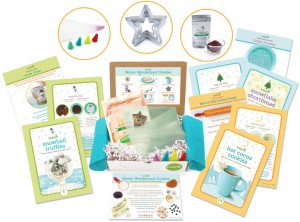 Kidstir is a monthly hands-on kit that lets kids build their own cookbooks, cook and try new foods and learn about where food comes from. The monthly kit includes 3 step-by-step recipes, 3 educational foodie pages, 2 kid-sized tools + 1 special extra, a digital and printed shopping list, 3 fun games and activities.
Kidstir offers 1, 3, 6 and 12-month packages. Subscribers also get a special cookbook binder and 2 years of FamilyFun, Parents or Rachael Ray Magazine!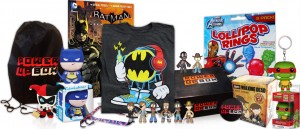 Powered Geek Box is a perfect gift for your little geeks & gamers. You can choose between a deluxe or a premium box. Premium box includes 6-9 items and a monthly t-shirt. Delux box includes 4-6 items and a monthly t-shirt.
The items range from comics and action figures to mugs and key chains. Powered Geek Box offers 1, 3, 6, 12-month plans.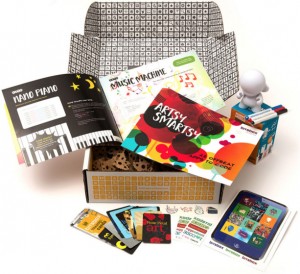 Bitsbox is an educational subscription service for kids who want to learn to program. The box contains an activity book with 18-22 apps, app trading cards, stickers, temporary tattoos and a mystery toy. Bitsbox offers three different type of subscriptions: PDF, book or box. The PDF and book versions are billed monthly, whereas, with the box option, you can choose between 1, 3 or 12-month plans.
The only things your kid needs for programming is a computer, a web browser and a Bitsbox full of fun apps! Bitsbox offers Home Life Abroad readers 20% off + Free shipping on your first order! Just use the code HLA20FREE.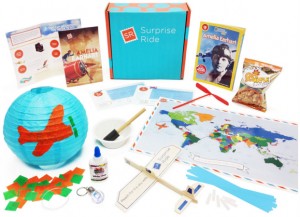 Surprise Ride is a subscription box that aims to foster creativity in kids. The rides are perfect for kids ages 6-10 and cover a variety of subjects from art and science to food and geography.
Every box contains supplies for 2 activities, a book, snack, a booklet with lessons + instructions and some little extra fun surprises. Surprise Ride has 1, 6 or 12-month plans available.
You can also shop Limited Edition Past Rides and choose between 16 different activity kits. Limited edition boxes range from Paris & Italy to dragons, bees and Moolah – something for every taste!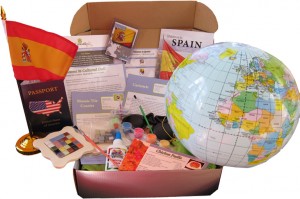 With every box, The Cultured Owl takes kids on a journey to a new country every month. These subscription boxes let your kids explore the world through country booklets, arts & crafts, toys, passport and a globe.
The Cultured Owl teaches your kids about culture, different nations, food, ways of life and so much more. Their boxes are available as World Tour Packages – Single Country Kit, a 3-Month World Tour, and a 6-Month World Tour.
For the tours, you can pick the countries (Australia, Brazil, China, Egypt, France, India, Israel, Italy, Japan, Madagascar, Russia, Spain) and customize your tour!