I'm a huge fan of strawberries! As soon as the season starts, I start buying an eating them, sometimes even 2kg a day. I know it's not normal, but I really do love strawberries, and as in my opinion, the strawberry season is really short, I take the best of it.
We have gathered 25 scrumptious strawberry recipes for you. Just sit back and add some (or all) of these delicious strawberry creations to your meal plan.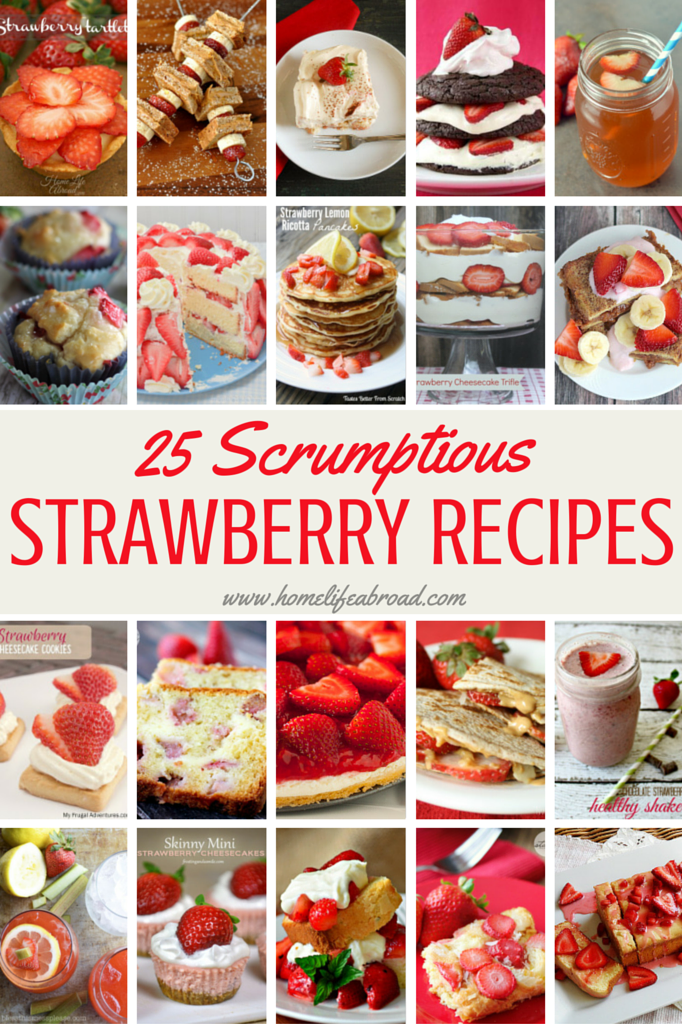 Did you know that strawberries are not just a sweet treat, they also have a lot of health benefits?
Here are 10 interesting facts about strawberries you might not know:
A legend says that strawberries were named by English children who picked, strung it on grass straws and sold them as "straws of berries."
There are approximately 200 seeds on a strawberry.
Strawberries are members of the rose family.
Just one cup of strawberries contains more than 100 percent of our daily recommended intake of Vitamin C.
Strawberries are a common allergen.
The first garden strawberry was grown in France during the late 18th century.
Strawberries are the only fruit with seeds on the outside.
USA, Turkey, and Spain are the top 3 strawberry producing countries.
Strawberries fight bad cholesterol.
Eight strawberries contain 20% of the folic acid you should consume every day.
And now you can enjoy these wonderful strawberry recipes!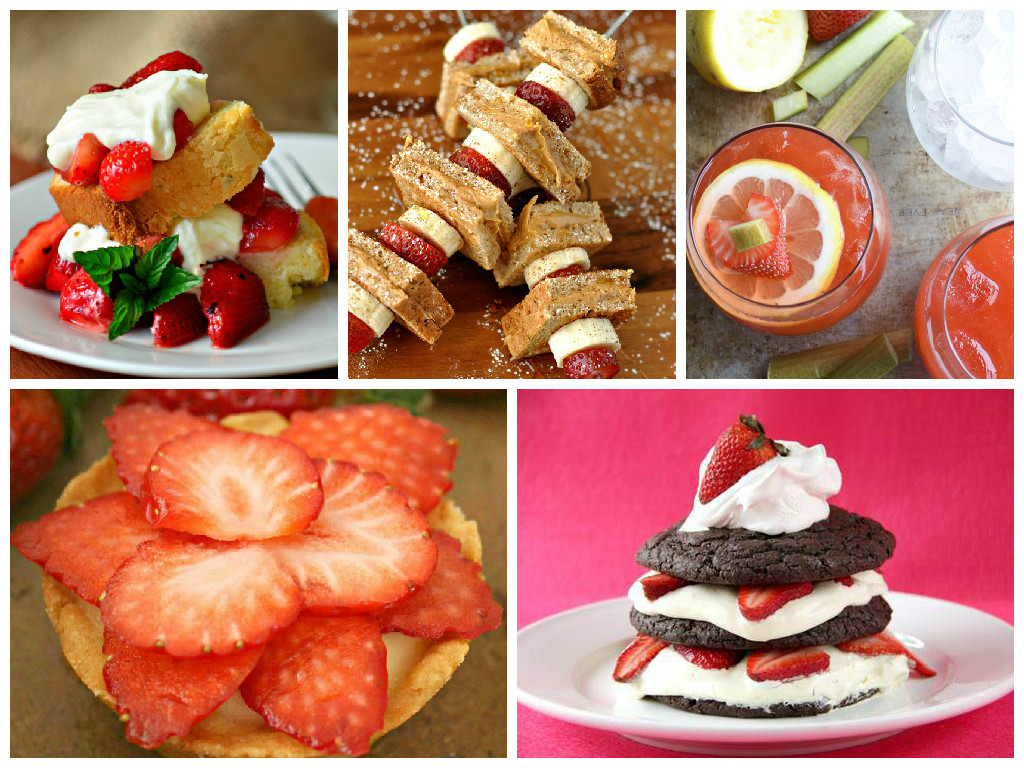 Lemon Pound Cake with Mint Berries and Cream
Strawberry-Banana Peanut Butter Toast on a Stick
Dark Chocolate Strawberry Shortcakes with Amaretto Cream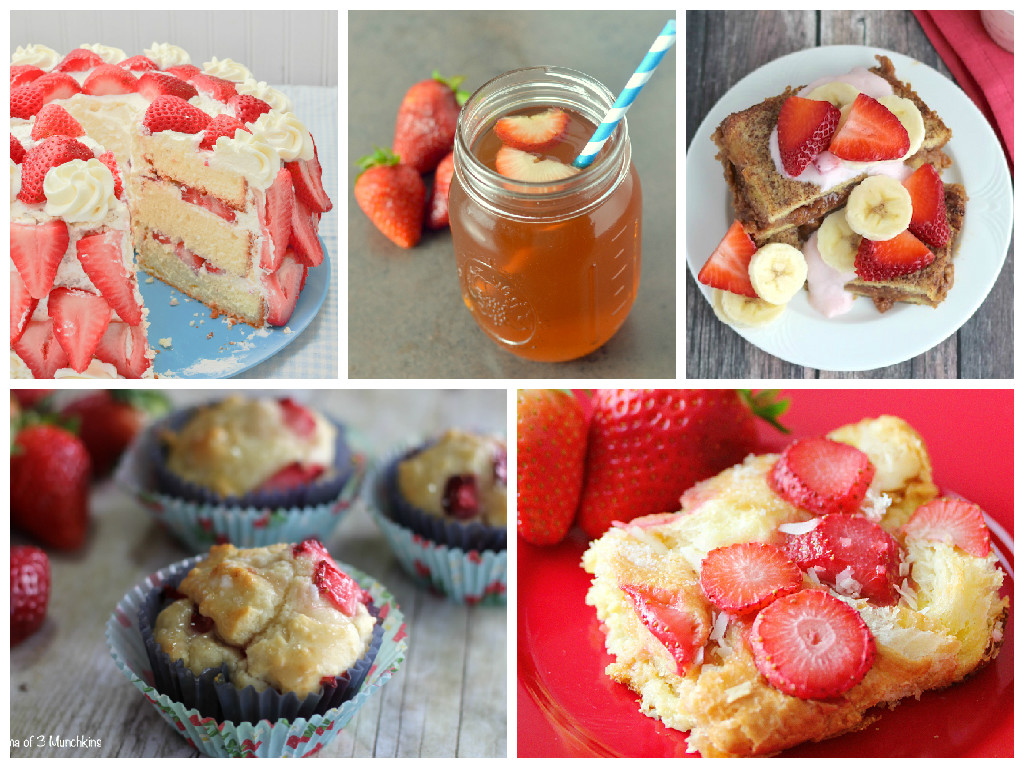 Stuffed French Toast Breakfast Casserole with Strawberries and Cream Topping
Strawberry & Coconut Breakfast Casserole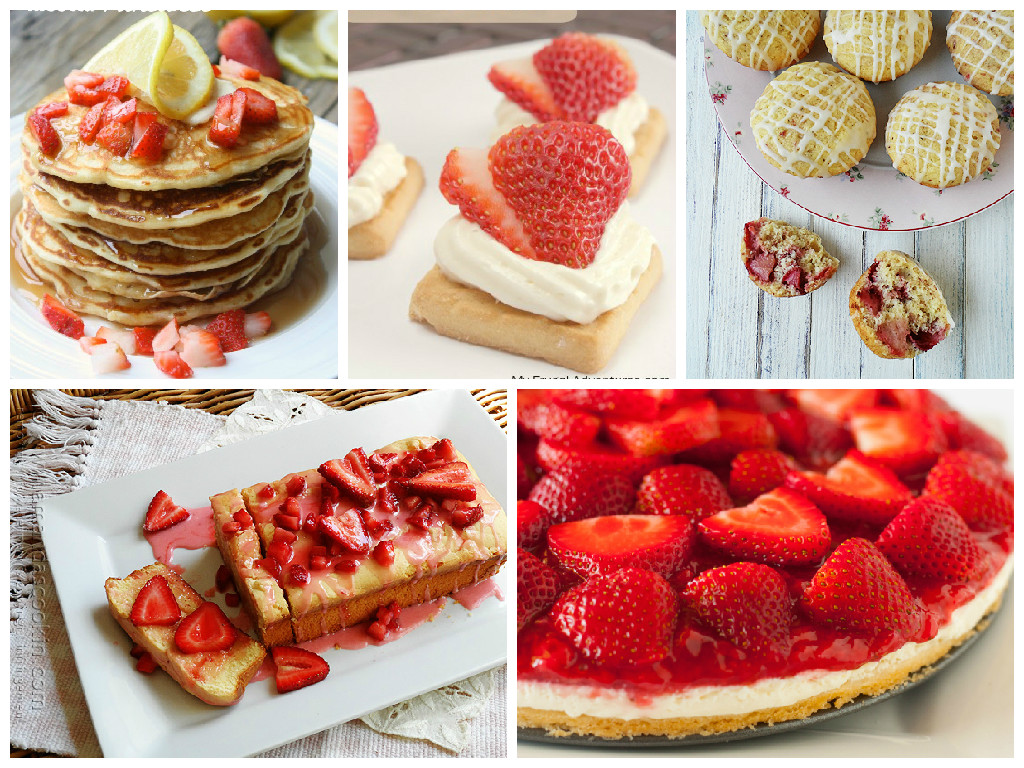 Strawberry Lemon Ricotta Pancakes
Strawberry Cheesecake Cookie Bites
Fresh Strawberry Muffins with Vanilla Lemon Glaze
Lemon Cream Cheese Pound Cake with Strawberry Topping
Strawberry Sweet Cream Fruit Pizza Pie
Skinny Mini Strawberry Cheesecakes
Cream Cheese Stuffed Strawberry Bread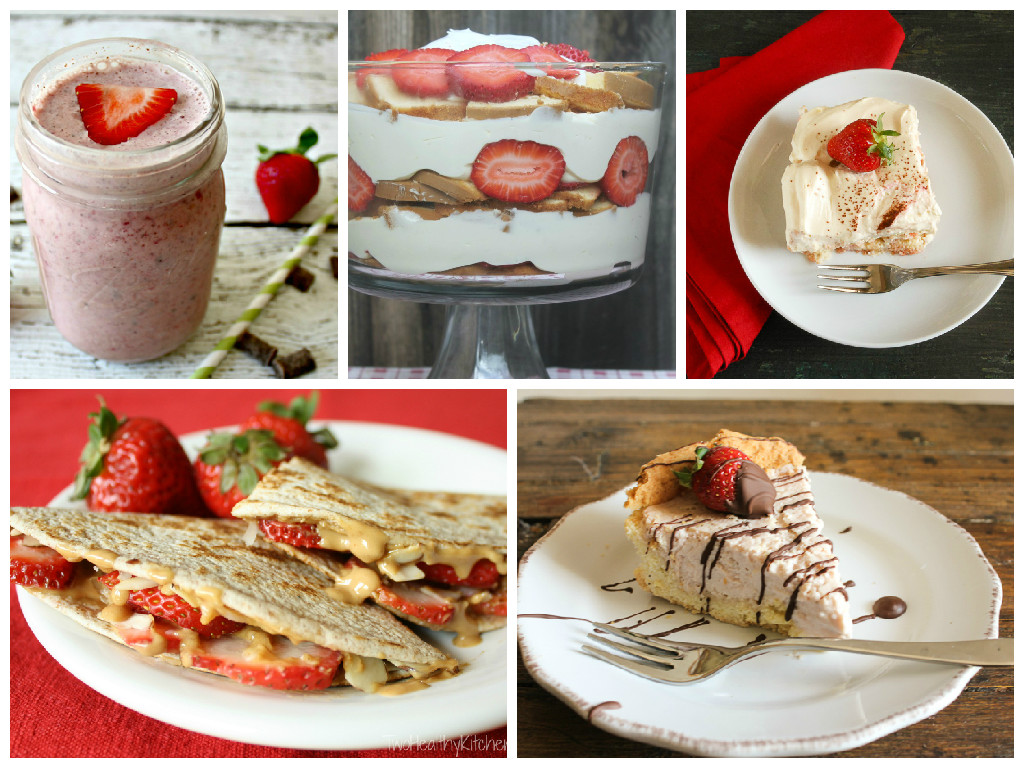 Strawberry Chocolate Shake Without Chocolate Syrup
Strawberry-Peanut Butter Quesadillas
Strawberry Cheesecake Mousse Pie
Which are your favorite strawberry recipes?