Lately, the time just slips away and there is less and less time to spend in the kitchen. I love cooking and baking but sometimes there is no time for preparing an elaborate dinner. So on those days, I choose recipes that need basically just some chopping, dumping the ingredients in an oven safe dish, mixing them up and baking the whole thing.
Our family loves pasta, so pasta bakes are one of our go-to recipes for times when we don't have much time to spare for cooking. Below you'll find 25 delicious pasta bake recipes for those busy times when cooking an elaborate meal is not possible.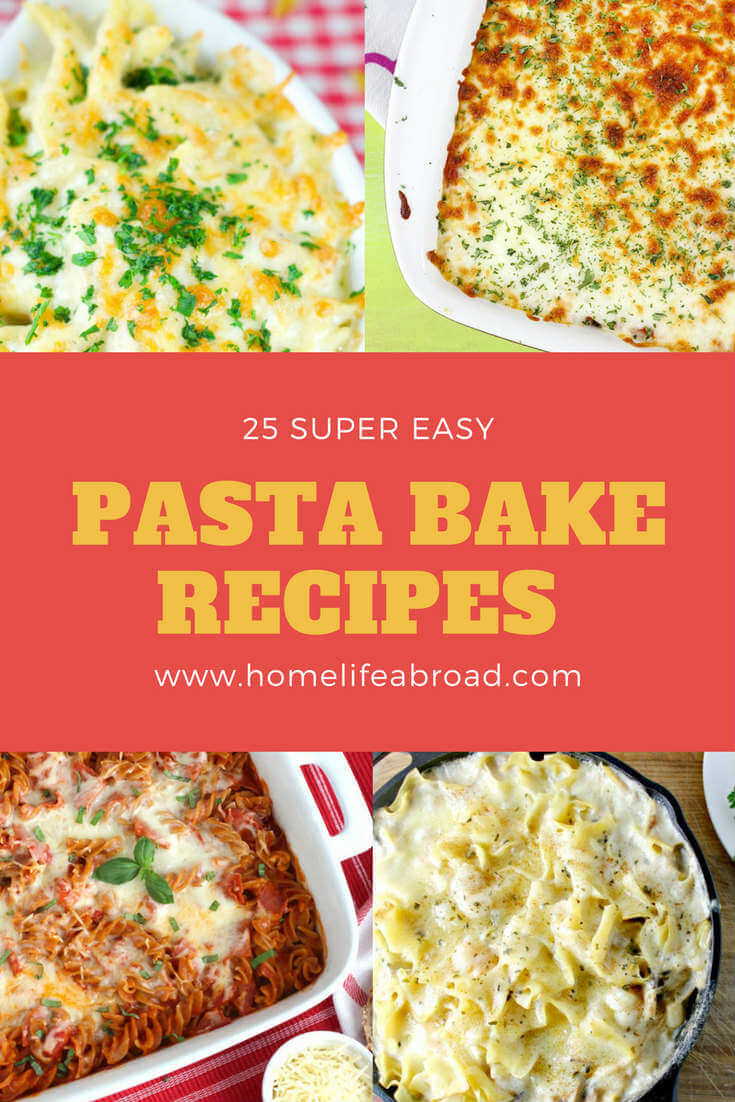 What's your favorite go-to recipe for dinner?