The first week of meal planning is almost over and I think it went quite well! We did have to make some changes but overall it was much easier than I had imagined. It's so good to spend some time on Saturday to plan the meals, make the shopping list and go grocery shopping or do some of the shopping during the week and not worry about what we'll eat during the week.
And now, the week 2 of meal planning!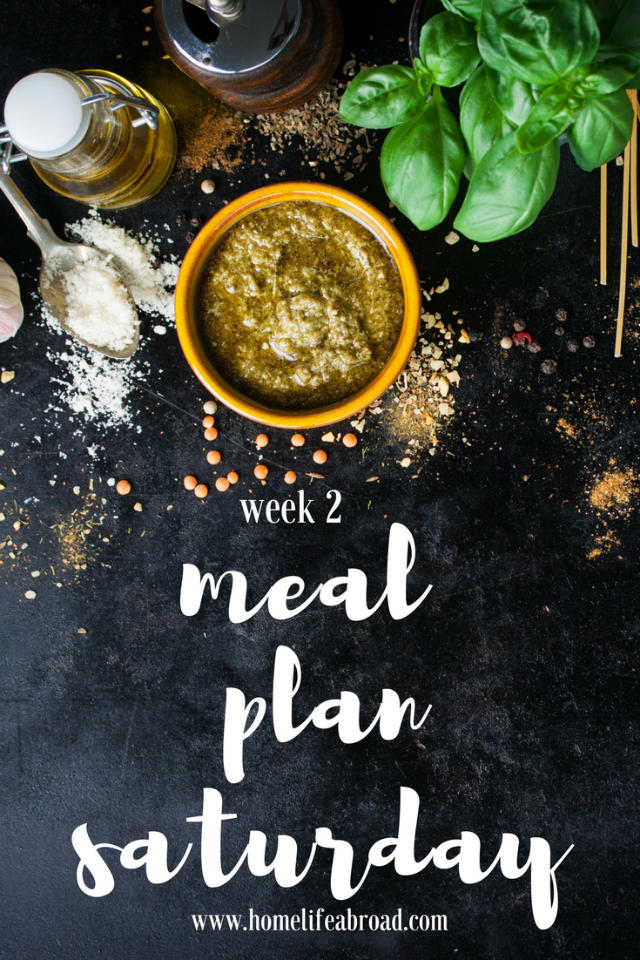 Monday
Pumpkin and Bacon Soup and Salad
Tuesday
Pumpkin and Bacon Soup and Paleo Quiche
Wednesday
Caprese Burgers (without buns) and Baked French Fries + Spicy Chipotle Ranch Dip
Thursday
Ratatouille and Paleo Baked Mustard Lime Chicken
Friday
Ratatouille and Grilled Sausages
Saturday
Chorizo and Roasted Potato Salad
Sunday
Gluten Free Chicken Schnitzel and Lemon Sautéed Spinach
What's on your menu this week?