**This post contains affiliate links. We may make a commission if you purchase anything after clicking on the links. This doesn't affect the price and we are very appreciative of your support in this way!**
It's that time of the year: hot weather, beach getaways, and best of all, great summer sales! And we're here to show you the very best sales we find. Today's feature: Tea Collection's summer sale (with an extra 20% off).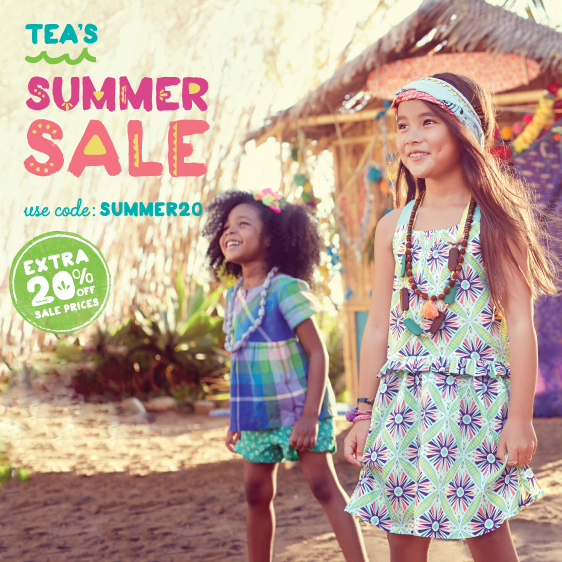 Tea Collection is a beautiful and unique clothing store for "little citizens of the world". They take inspiration from all corners of the world and different cultures to design sweet, colorful, fashionable pieces of clothing. It's a surefire way to have unique outfits for your little ones that will stand out from the rest.
We went through their sales section and found our favorite picks. Have a look – maybe they're what you're looking for!
Take advantage of the summer sale now! Head to Tea Collection's sale section to see all the goodies on discount. And remember: use the code SUMMER20 at checkout to get an extra 20% off!