*Disclosure: Please note that some links may be affiliate links and we may make a commission if you purchase a product after clicking on a link. This doesn't affect the price, but we appreciate your support in this way!
I have to say that I don't do much online shopping. Occasional orders from eBay and that's all, but since I discovered iHerb, I'm addicted! They have so many great products with tremendous prices.
This is my third order and it contains supplements, food and beauty products. Scroll below to see the products I purchased!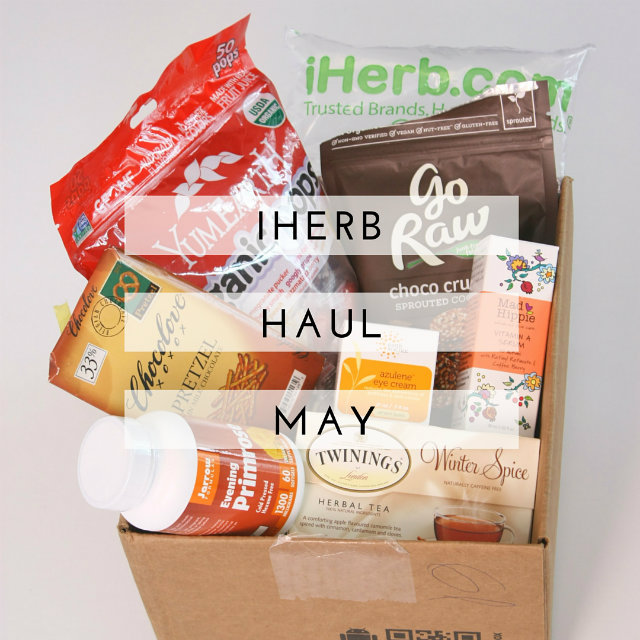 Before I'll show you the goodies I bought, remember to
Use iHerb coupon code ZVM991 and you'll get 10% discount on your first order!
And now to the haul!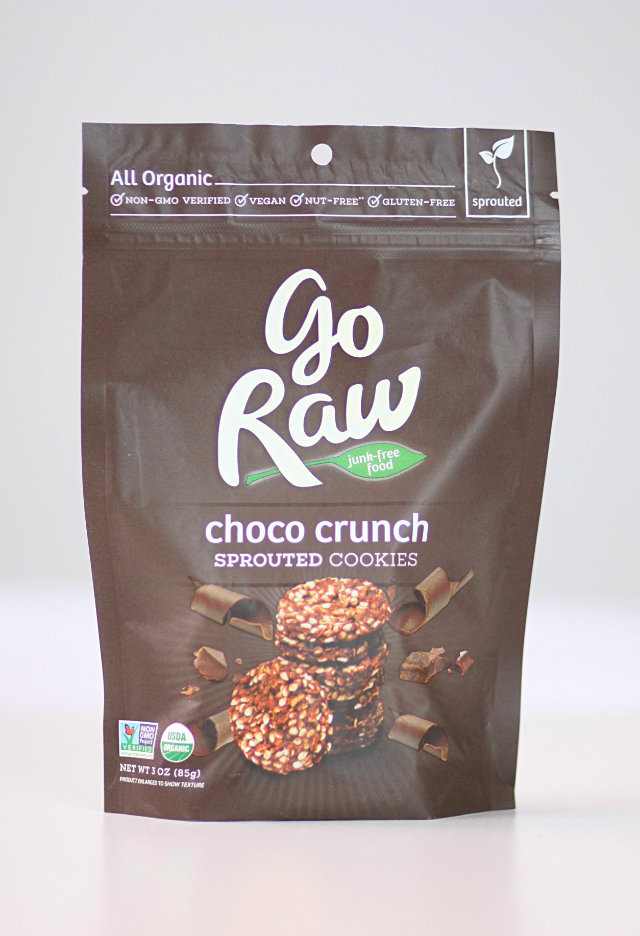 Go Raw Choco Crunch Sprouted Cookies, 3 oz (85 g) (iHerb/Amazon)
These Go Raw cookies are a little bit chewy and a little bit crispy – a great healthy treat. As we like to snack quite a lot at our house, I try to find snacks that are healthy and also full of nutrients. Choco Crunch Sprouted Cookies are a really good source of iron, Omega 3, Omega 6, Potassium and fiber. They are made of coconut, sprouted sesame seeds, dates, cacao – all organic! This treat is vegan, nut-free and gluten-free.
We (read I) have finished this package and my daughter does not like them at all, my husband says that they are good, but only ate a couple of cookies and well, I ate what was left. I had this bag on my desk and whenever I needed a snack I ate a couple of these cookies. They are small but full of flavor! They are similar to a paleo treat I'm making at home so I'm not sure if I'll be purchasing these again, but I really want to try more Go Raw products!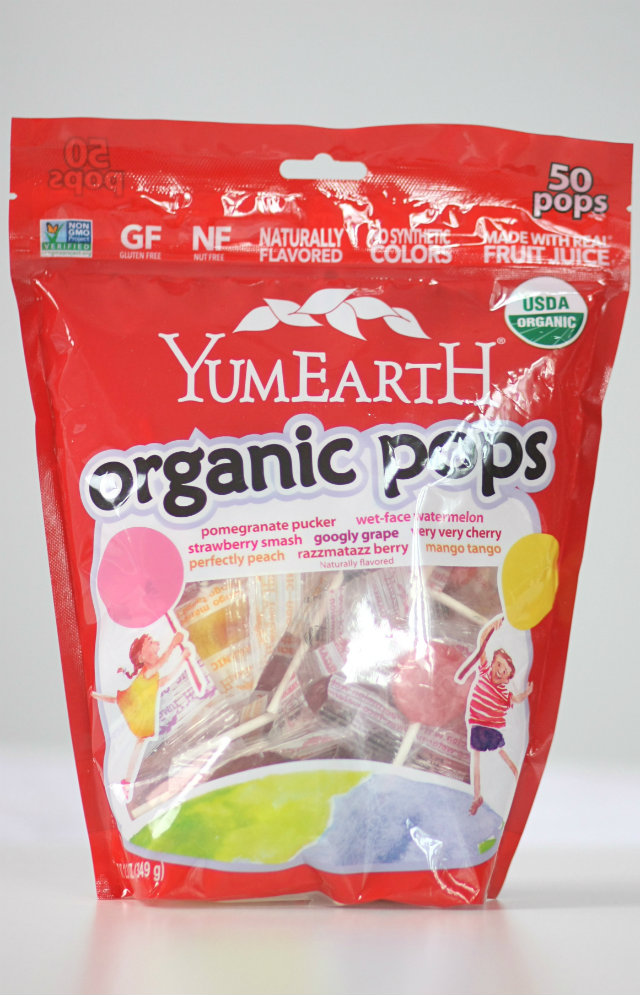 YumEarth Organic Pops, 50+ Pops, 12.3 oz (349 g) (iHerb/Amazon)
As I mentioned in the last iHerb products post these lollipops are amazing! Full of flavor and free of artificial colors and artificial flavors. This bag contains 50+ pops and there is an assortment of 8 different flavors – Pomegranate Pucker, Wet-Face Watermelon, Strawberry Smash, Googly Grape, Very Very Cherry, Perfectly Peach, Razzmatazz Berry and Mango Tango. Will and another bag of these to my next order for sure!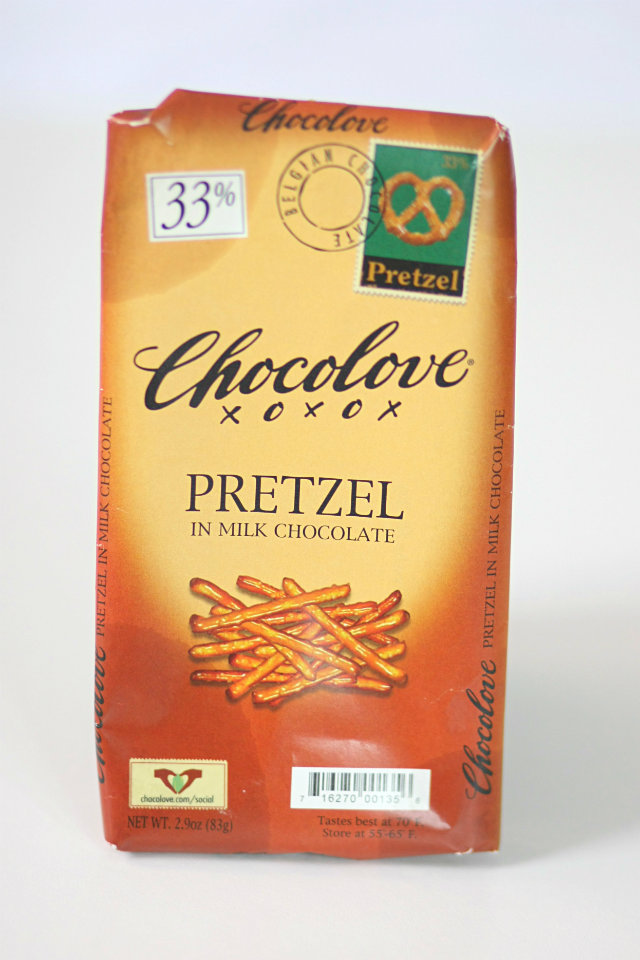 Chocolove Pretzel in Milk Chocolate, 2.9 oz (83 g) (iHerb/Amazon)
I'm a big fan of chocolate and pretzels, so this combination sounded like a heaven to me! Sadly, the chocolate arrived melted and in a really bad shape, so I can't tell you how it tastes. The chocolates are only available for purchase between October 1st and June 14th, so I thought it was safe to order. Next time I'll order this chocolate during the winter time and hope it arrives in better conditions.
I did contact iHerb's customer service through Facebook asking if a refund would be possible, and less than and hour, the refund was issued! So I have to tell that I'm really happy with iHerb's customer service!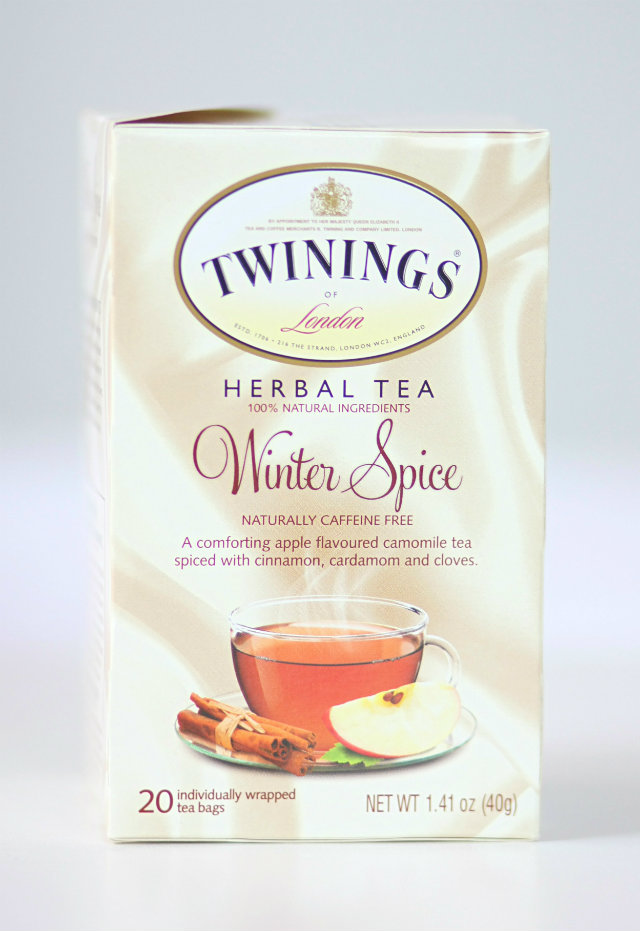 Twinings Naturally Caffeine Free Winter Spice Herbal Tea, 20 Tea Bags, 1.41 oz (40 g) (iHerb/Amazon)
I had never tried Twinings teas before and I had really high hopes on this Winter Spice tea. The package contains 20 individually wrapped tea bags containing apple flavored chamomile tea spiced with cinnamon, cardamom, and cloves. The smell of this tea is amazing! I hoped it tastes like Ikea's Glögg, but this tea has a really mild taste for my fondness. I even tried to brew it for 6-8 minutes instead of 4 that the package indicated, but the taste was still too mild. Looks like have to keep looking for a perfect winter tea!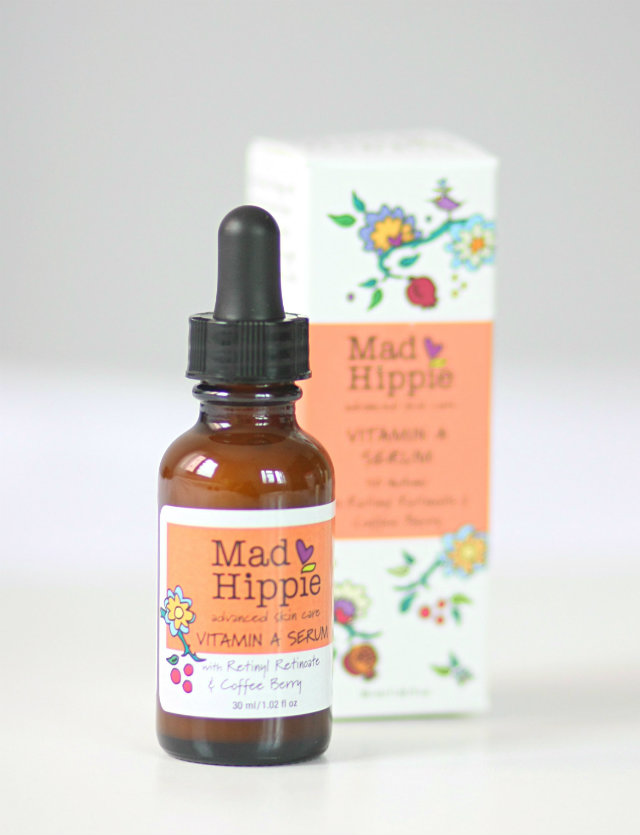 Mad Hippie Vitamin A Serum, 1.02 fl oz (30 ml) (iHerb/Amazon)
As I needed a new serum and Mad Hippie products have really great reviews, I decided to give them a try. I was actually interested in a Vitamin C serum, but that was out of the stock, so this Vitamin A serum landed in my shopping cart instead.
This serum contains antioxidant-rich coffee berry (enhances collagen production and neutralizes free radicals), retinyl retinoate (a form of Vitamin A that enhances cellular turnover, erasing wrinkles and discoloration), coconut oil, hyaluronic acid, aloe leaf juice and lime essential oil among other ingredients. It's free of parabens, synthetic color, and fragrance, it's vegan and has not been tested on animals.
It's suggested to use it every other night until the skin adjusts and then use it every night. I have used this Vitamin A serum for every other night for a week and I really love how it makes my skin feel so soft and luminous. I can't say anything about how it works for fine lines and discoloration yet, but I have really high hopes for this product.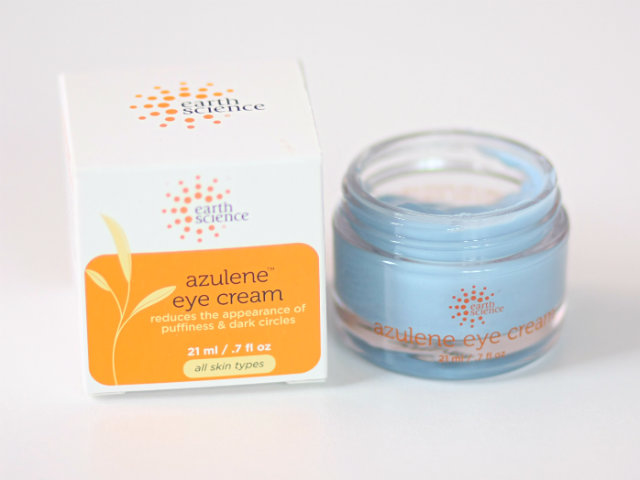 Earth Science Azulene Eye Cream, .7 fl oz (21 ml) (iHerb/Amazon)
I'm using Estee Lauder Advanced Night Repair Eye Synchronized Complex II at the moment and while it does good job hydrating the delicate eye area, it does nothing to my fine lines or dark circles. I really expected more for the price I paid for the product. As this product is almost used up, I started to look a replacement.
The iHerb reviews were really helpful and a lot of people love this Azulene Eye Cream from Earth Science. It's suitable for all skin types and it's said to reduce the appearance of puffiness, dark circles and to minimize the appearance of fine lines.
I have used this cream a couple of times, and I can say that it's super moisturizing and just a little bit of cream is needed to cover the eye area. I want to finish my Estee Lauder cream first and then I'll start trying this cream, hopefully, the results will be good!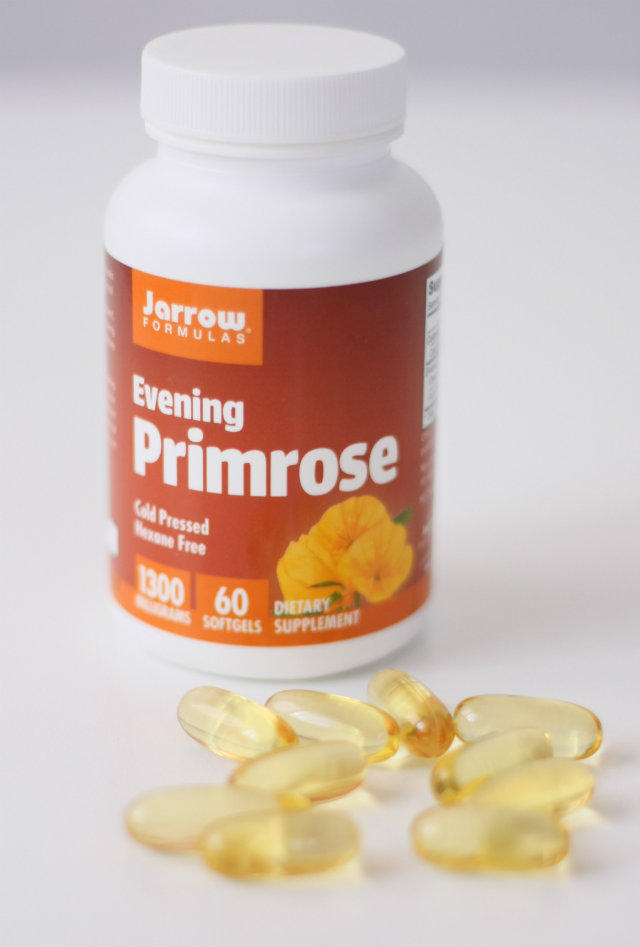 Jarrow Formulas, Evening Primrose, 1300 mg, 60 Softgels (iHerb/Amazon)
I ordered these Evening Primrose soft gels when made my first ever iHerb purchase and now I reordered them. I use this supplement for my skin condition, but evening primrose has tons of amazing benefits for different health conditions.
Use iHerb promo code ZVM991 and you'll get 10% discount on your first order!
Do you like to shop online?