*Disclosure: I received the products mentioned below to facilitate my review. All thoughts and opinions are my own.
The older I get, the more health conscious I am. Not sure if it's because I'm a mom now, because the times are changing or because I'm changing my mindset. I'm incorporating more organic produce to our menu and also to our daily body and skin care routine.
I think it's important to take care of your body both inside and out, so that's why organic skin care products have an important place in our life. One of the companies that go back to basics and creates their products from organic and natural origin ingredients is Urtekram.

They are Scandinavia's largest organic wholesaler located in Denmark. Urtekram's products are sold in more than 36 countries in Scandinavia, all of EU and Russia, the Middle East, Asia and North America. The company offers a wide variety of certified organic body care products for all the family but they also market organic foods!
I really love that they use among others, ingredients like sea buckthorn, cloudberries, blueberries, rosehip, willow bark, juniper, and birch leaves that are common to Scandinavia. These ingredients make me think of Estonia and my childhood!
Like the name says, The Nordic Berries line is inspired on all those yummy, nutrient and vitamin rich Nordic berries. The product line has everything from shampoo and conditioner to hand soap to cream deodorant.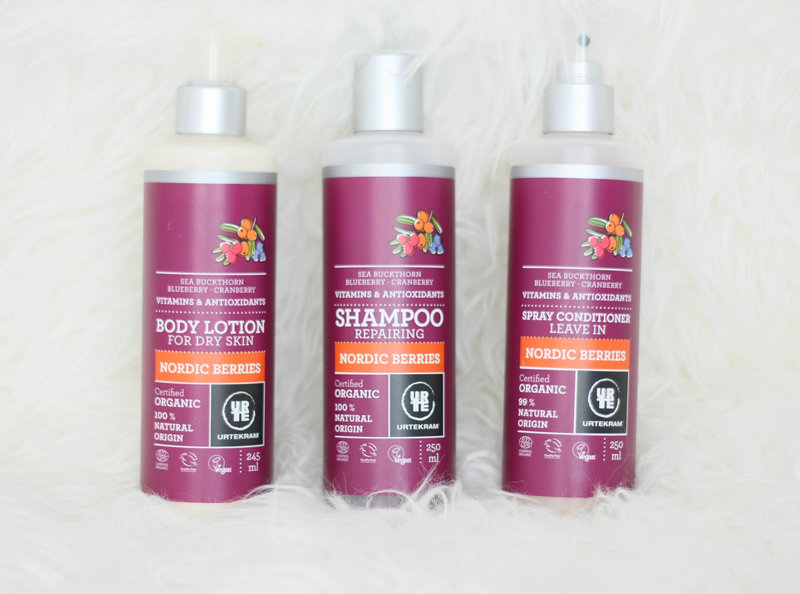 We tried the body lotion for dry skin, repairing shampoo, and leave in spray conditioner. All these products contain sea buckthorn, blueberry, cranberry, rosehip, willow bark extracts and hyaluronic acid to nourish and moisturize your hair and skin.
I really love the body lotion because it leaves the skin well hydrated and absorbs really fast. But what I love the most is the scent! Urtekram's products do not use any synthetic perfume so all the scent comes from the mix of essential oils and the ingredients itself. The body lotion smells like Nordic Christmas to me! The scent is not over powering and a faint scent stays on your skin for a long time.
The shampoo and conditioner work really well together and leave my hair clean for a couple of days more than my normal shampoo does. I have used the conditioner a couple of times and it works well with my hair but I have mostly used it to treat my daughter's hair. She has spent days by the beach and the pool so her hair is quite dry and thanks to the leave in conditioner her hair is looking better and less damaged.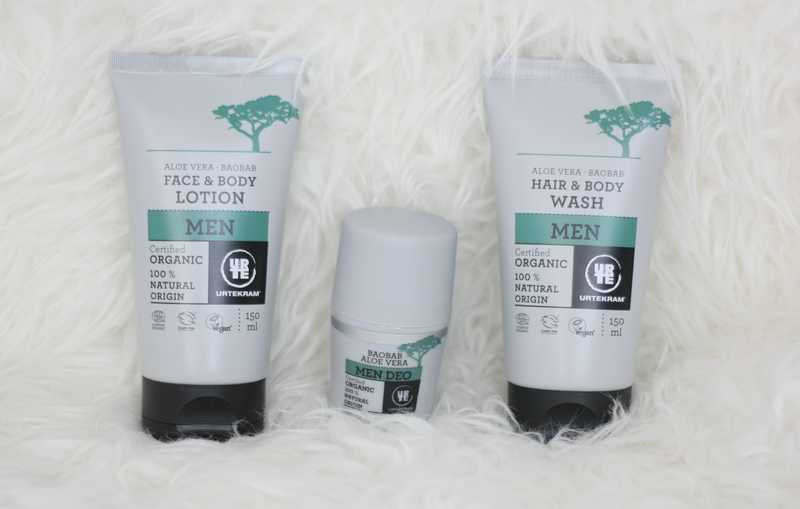 My husband has been trying Urtekram's Men Aloe Vera Baobab line that consists of hair & body wash, face & body lotion, and deodorant. In this line, the main ingredients are the juniper, baobab, licorice and aloe vera. The products have a strong scent of juniper that softens after applying. The juniper scent makes me think of Estonian coastal area and islands, where Juniper is dominating in flora.
The body & face lotion absorbs fast and leaves the skin hydrated. My husband likes to use the hair & body wash and the deodorant after training because it leaves him well cleansed and smelling fresh.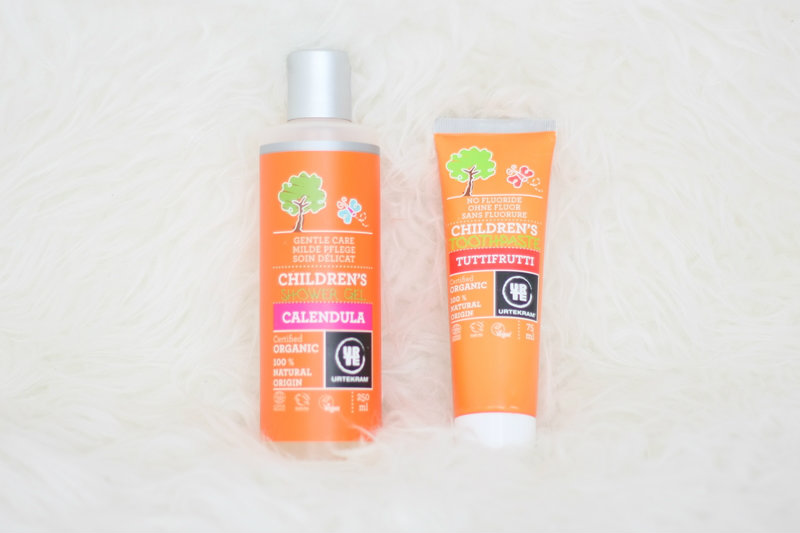 Sofia had a chance to try Urtekram's children's products – Calendula shower gel and Tutti Frutti toothpaste.
The shower gel lathers up pretty well so Sofia can play with the foam while taking her bath. She is always squeaky clean after using the shower gel and her skin is soft. It must be thanks to the calendula extract and aloe vera.
The Tutti Frutti toothpaste is the best toothpaste we have ever tried! It smells and tastes amazing! Yes, I did give it a try too! Urtekram uses chalk for the cleaning agent, aloe vera to protect the gums and myrrh for disinfecting.
I have to say that when Sofia first tried the toothpaste she told that she did not like the small particles (pulverized chalk) in the paste but the fruity taste and scent won her over. We really recommend this toothpaste for all the kids and the adults too!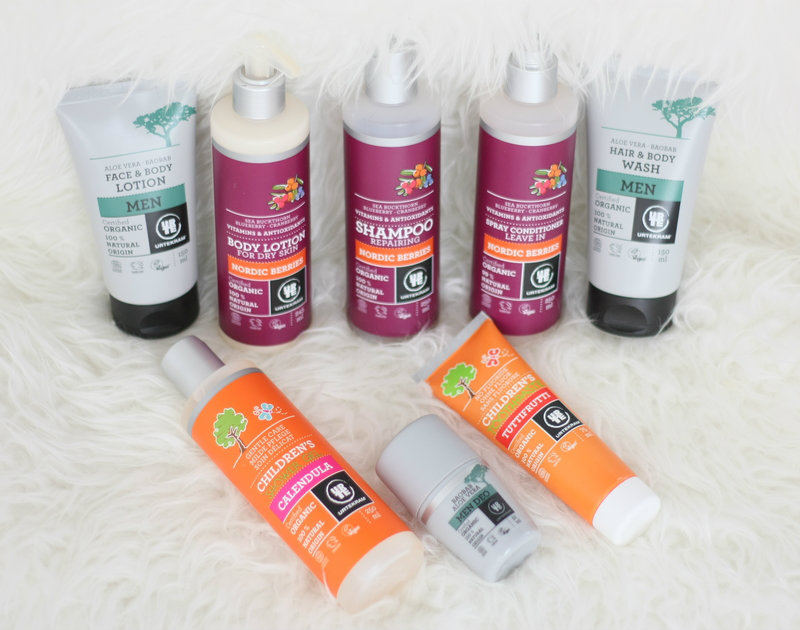 Why we love Urtekram:
products are not tested on animals
they have product lines for all the family
Urtekram uses local ingredients among others
perfect for vegan
they do no use synthetic preservatives
the products are without petrochemical ingredients
recyclable packaging
Our family recommends Urtekram's products for families who care about their health and also about our environment. These products would make a great gift for your vegan friend or also a perfect gift for every beauty lover. Remember that holidays are around the corner!
Have you tried any organic body care products?