When shopping for an acquaintance waiting for baby, we mostly think on products related to the newborn. While it's great to get cute baby gear, don't forget the soon-to-be mom! Future moms deserve a gift too – among all the baby things, add something special for the mom too!
Here are some of our favorite gifts for soon-to-be moms: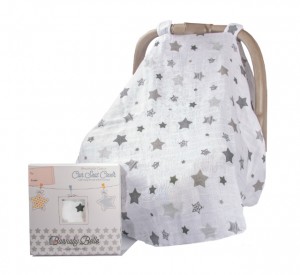 This super cute unisex baby car seat cover makes an excellent present for a soon-to-be mom.
The cover is made of light, breathable 100% cotton. Thanks to its easy-to-use velcro straps, this car seat cover can be used with all baby car seat models and the velcro straps also make tending your baby fuss-free. The light cotton keeps away insects, harsh sunlight and prying eyes.
Even if you don't know the sex of the baby yet, this cover makes an ideal gift, as the star design can be used both for boys and girls. All Barnaby Belle's baby car seat covers come in a stylish gift box.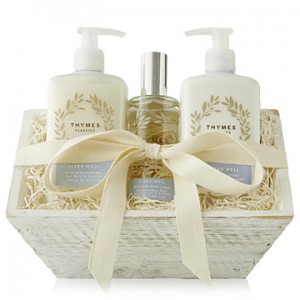 A good night's sleep is essential during the pregnancy. This Sleep Well Gift Set helps a mom-to-be create a relaxing bed time routine with sleep-inviting bath products.
The set comes in a beautiful natural wood box and includes bath & shower gel, body lotion, and cologne.
Thymes Sleep Well Gift set products incorporate an aromatic blend of rose oil, chamomile, valerian, ylang-ylang, and neroli to inspire harmonious dreams.
Shea butter, glycerin, aplha-hydroxy acid and vitamin E help to smooth, nourish and protect future mom's skin.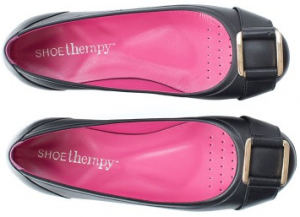 A lot of us know, that finding a good pair of comfortable shoes during pregnancy is really difficult.
Shoe Therapy has made shoe shopping much easier as they offer a big variety of gorgeous shoes for soon-to-be moms.
These Black Buckle Ballerinas relieve back and joint pains, stimulate tired and aching legs, alleviate swollen feet and correct body posture.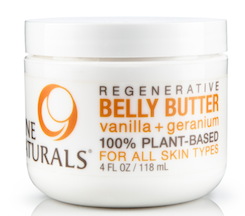 Skin is doing a lot of hard work during the pregnancy so it needs a lot of care. This Vanilla + Geranium Regenerative Pregnancy Belly Butter & Stretch Mark Cream is a perfect way to keep mom's skin moisturized.
The omega fatty acids improve elasticity, control stretch marks and also fight itchiness. The cream also contains vanilla and geranium essential oils that enhance serenity and comfort.
Nine Naturals belly butter & stretch mark cream is 100% natural, so it's safe for the mom and for the baby too!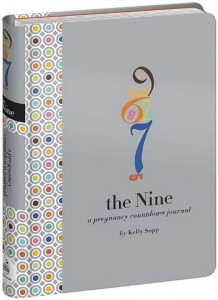 The Nine: A Pregnancy Countdown Journal by Kelly Sopp is a tremendous gift for any mom-to-be who loves to note down all those important milestones and funny moments happening during the pregnancy.
This elegant pregnancy journal has colorful tabbed sections to correspond to each month, where the future mom can add info about every little detail she finds important during the big experience. There are also pages for belly photos, ultrasound images, monthly "check-in" and for quick notes.
After the "pregnancy brain " kicks in, this journal helps to remember all the important things a mom-to-be might forget otherwise. It's also a great way to share the pregnancy memories with a child when they are older.

What present would you give to your soon-to-be mom friend for this Christmas?