*Disclosure: Please note that some links may be affiliate links and we may make a commission if you purchase a product after clicking on a link. This doesn't affect the price, but we appreciate your support in this way!
I remember that we did really few science experiments in our science classes when I was a kid. Usually, there weren't many hands-on activities, as the teacher conducted almost all the experiments, and we just watched. That way the science classes were quite boring, and most of the time we spent the time reading how things work instead of exploring, investigating and testing our theories on how everything functions.
When in university, I was a part of an educational investigation team, where we tried to implement inquiry-based learning in schools. When we asked teachers why didn't they use different experiments and science activities in their classes, the response was almost always the lack of materials and not enough time.
So, we decided to work directly with teachers, created different worksheets and web-based materials and encouraged teachers to use more experiments and hands-on activities in their classes.
As a mom, I really hope that my daughter's teachers let their students explore and have fun during science classes. I also know that it's not always possible, so we try to do some fun experiments at home, whenever possible. Like this lava lamp one (click on the image to see the video):

I have gathered a list of 20 entertaining science experiments for kids. The experiments are really easy to make and usually, the items you need are few things you most likely already have on hand. There are experiments where your kids can see the results at the moment, but also some, where they have to wait for a few days or even weeks to see the end results.
Have fun!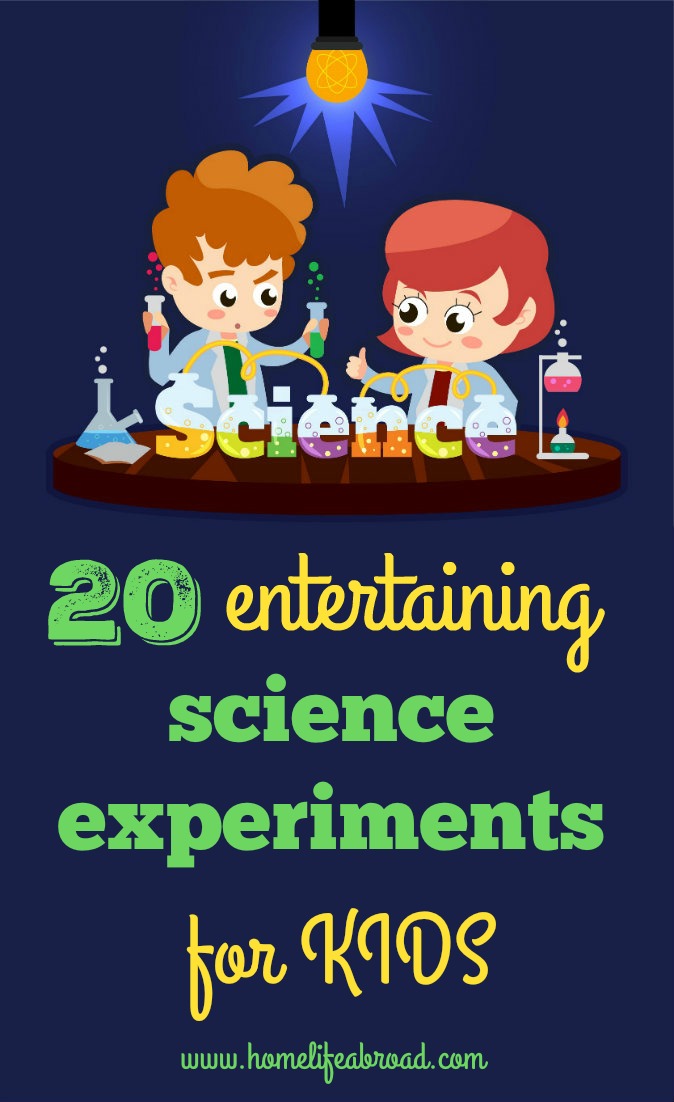 Did you like your science classes?
*The unedited scientist kids image is designed by Freepik