**The links in this blog post are affiliate links. If you make a purchase after clicking on these links, we will receive a small commission from Groovy Lab in a Box. This doesn't affect the price, but we do appreciate your support in this way!
Groovy Lab in a Box is guaranteed to eliminate summer boredom and continue your child's learning throughout the summer.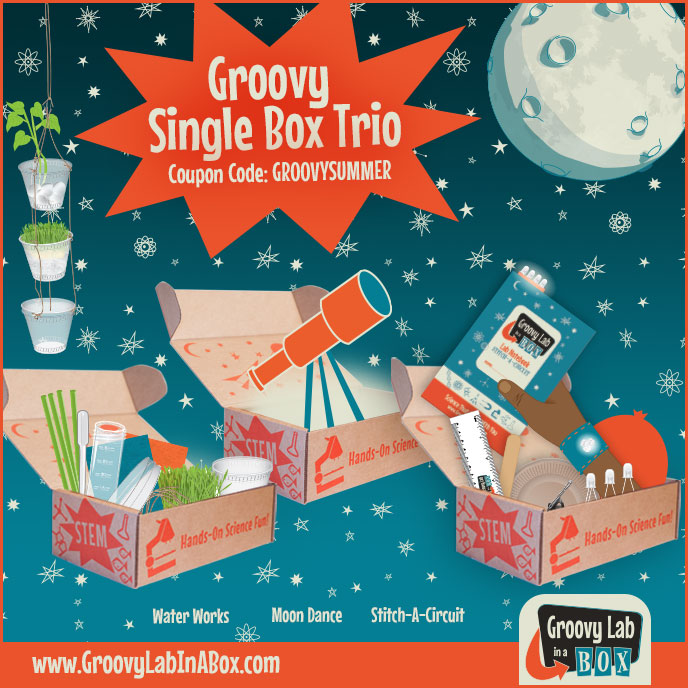 Save an additional $10 on the single box trio delivered straight to your door with free shipping! Place your order, enter the code GROOVYSUMMER and get ready to have the grooviest summer ever!
* Emphasis on STEM (science, technology, engineering, and math)
* Extended learning through an exclusive online portal
* For groovy kids ages 8 and up
Get your Groovy Lab in a Box now and kick-start your children's scientific curiosity!