** Some links are affiliate links meaning, at no additional cost to you, we may get a small commission if you make a purchase.

Stocking Stuffers for Kids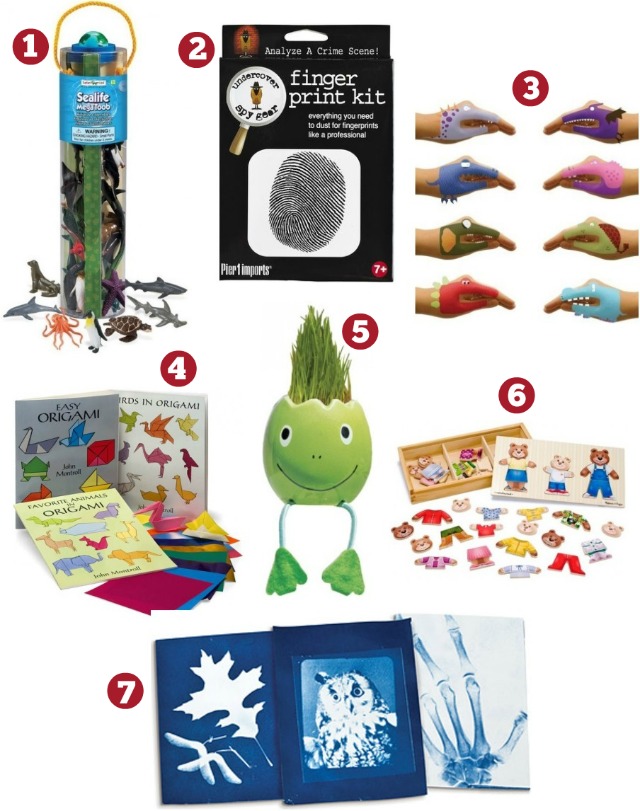 1. Sealife Mega Toob from Safari Ltd., $15.39
2. Finger Print Kit from Pier 1 imports, $3
3. Dino Hands from Perpetual Kid, $5.99
4. Origami Fun Kit for Beginners from Dover Publications, $15.25
5. Nyokki Froggie Pet Plant from Pokkadots, $9.95
6. Wooden Bear Family Dress Up fom ModernNursery, $14.49
7. Solar Photography Kit from UncommonGoods, $15

Stocking Stuffers for Her
1. Neon Liquid Chalk Markers from CraftyCroc™, Check out our review!
2. You're Such A Super Lady Pencils from Rabbit Foot Fern, $14
3. Peppermint Organic Bath Salts from Abe's Market, $18.99
4. Foggy Morning Gloves from ModCloth, $14.99
5. Drip Drops Notepad from Shana Frase, $13
6. Apple iPhone 6 Hard Case Cover from Acetag, $8.99
7. Owlin' For You Lip Balm Set from ModCloth, $14.99
8. Cloud Covering Cream Knit Scarf from Lulu's, $20

Stocking Stuffers for Him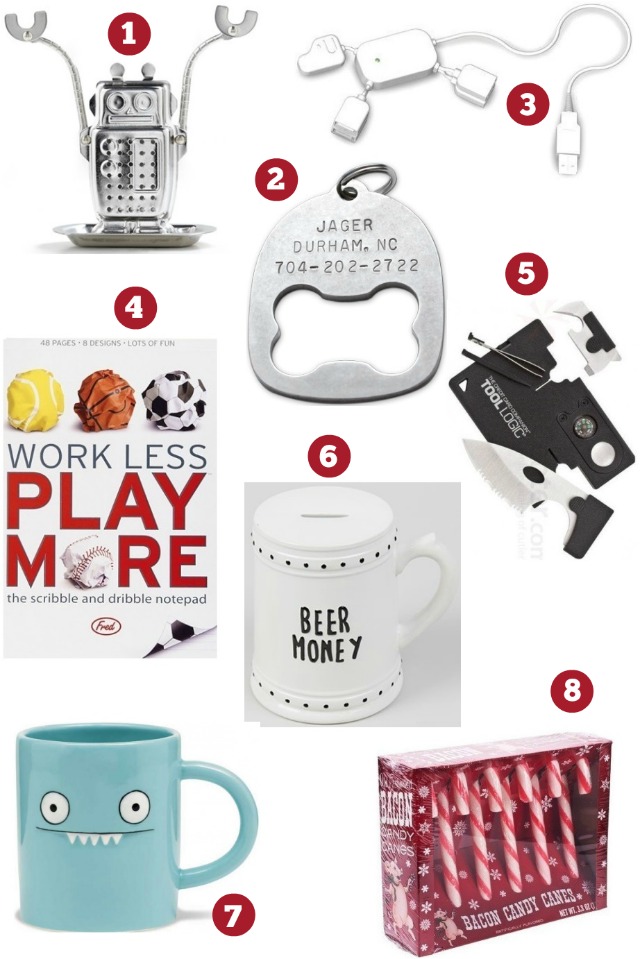 1. Armed With Technology Tea Infuser from ModCloth, $14.99
2. Personalized Bottle Opener ID Tags from The PopTag, $14.99
3. USB Hubdog from Kikkerland, $8
4. Play More Notepad from Fat Brain Toys, $6.19
5. Credit Card Companion from Tool Logic, $18
6. Beer Jug Money Box from Matalan, $12.54
7. Ice-Bat Jumbo Ceramic Mug from Uglydoll, $15
8. Bacon Candy Canes from Accoutrements

Stocking Stuffers for the Family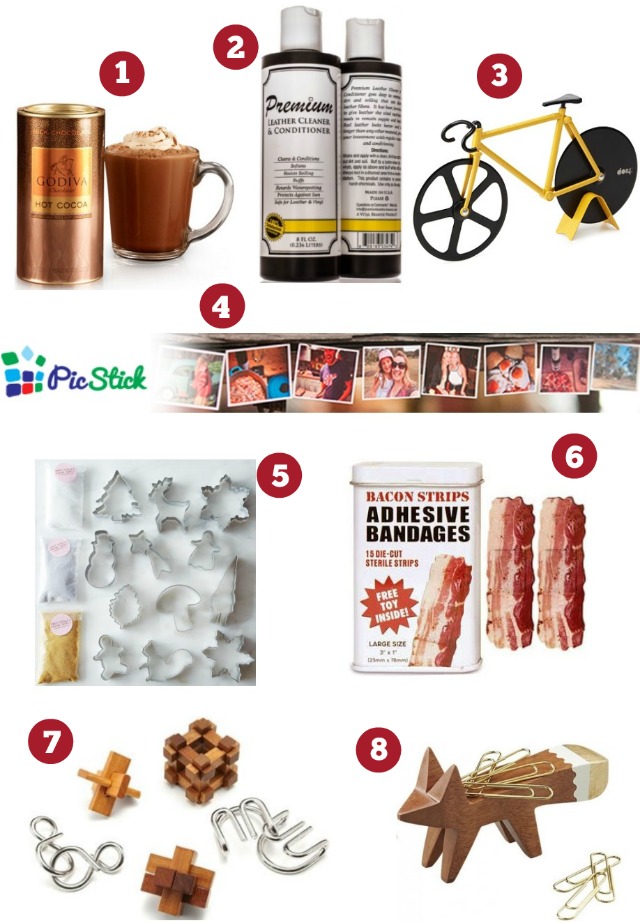 1. Milk Chocolate Hot Cocoa Canister from Godiva, $15
2. Leather Cleaner & Conditioner from Vital Brandz, Check out our review!
3. Fixie Pizza Cutter from UncommonGoods, $23
4. Personalized Photo Magnets from PicStick, $14.99
5. Holiday Cookie Cutter Set from Provisions by Food52, $30
6. Bacon Bandages from AlwaysFits.com, $6.99
7. Great Minds Puzzles from UncommonGoods, $20
8. Gold Tip Fox Paper Clip Holder from CB2, $19.95