I received the Watercolor Initial Tote Bag and personalized towels from Lindsay Burck Designs to facilitate my review. All opinions, however, are 100% my own!
Personalized gifts are one of the most meaningful and heartwarming presents you can give to your loved ones. Today we will present you to Lindsay Burck Designs shop that helps you to honor the family relationships in your life with thoughtful personalized gifts.
I was really lucky as Lindsay sent me a tote and two customized towels for a review!
Watercolor Initial Tote Bag
The reusable tote printed with watercolor monogram is a perfect gift for every girl in your life. This sturdy, over-sized go-anywhere tote comes in natural/creme, has plenty of storage is perfect for everyday usage and for running errands.
The tote is made of 100% cotton twill and Its height is 15″, width 20″, and it has a depth of 5″. It's a huge bag! Although the bag is lightweight, it appears to be very strong. Double-stitched seams and cotton web handles add durability and let you use this tote even for carrying heavy items.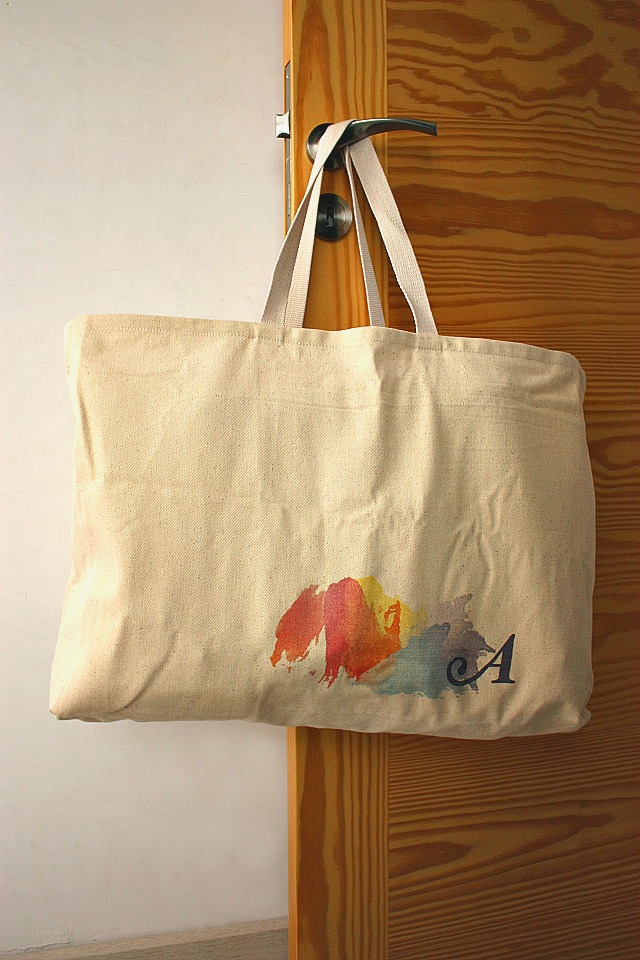 You can customize one side of the bag with a watercolor initial print of your choice.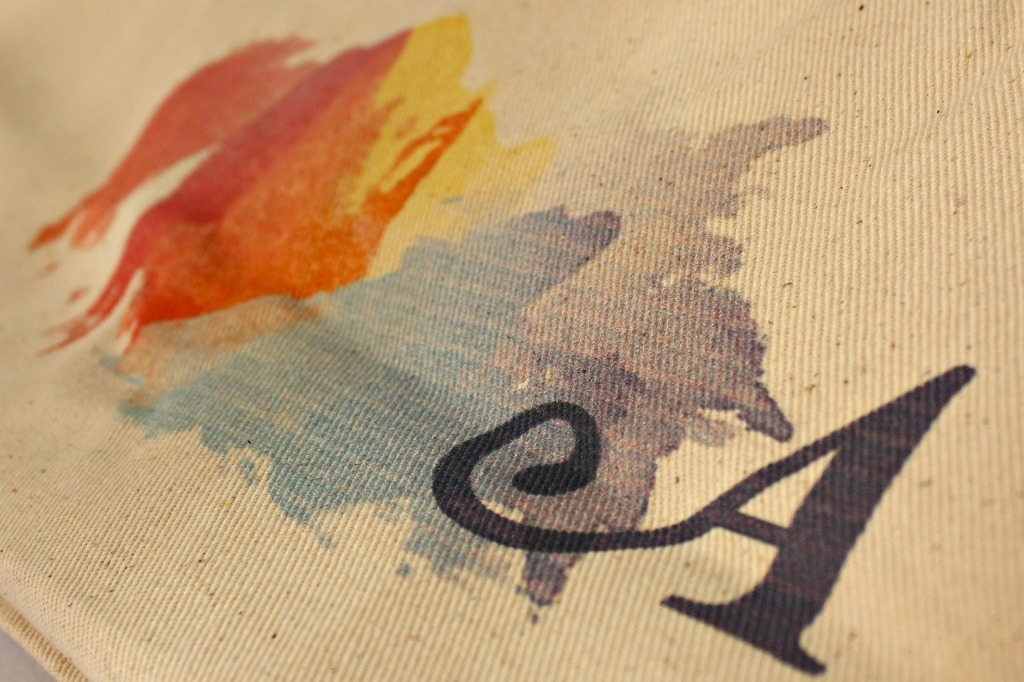 We have used this tote quite a lot already. It's great for swimming practices, for going to the beach, for grocery shopping, as a gym or diaper bag, work/commute tote, for traveling, and also for my daughter to take her toys from one room to other. She packs it with her favorite toys and carries it around the apartment.
The straps are neither too short nor too long; they go perfectly over my shoulder and don't slip off and it's also comfortable to carry in hand. The one thing I'd add is a zipper or some kind of buttons/velcro to have the option to close the tote if needed.
I really love the watercolor monogram design and the colors! It makes a simple tote elegant, personalized and to stand out amongst other similar totes.
Custom Printed Kitchen Towels
One of Lindsay's bestselling products is her custom printed kitchen towels. These flour sack towels are made of 100% cotton fabric and you can choose your favorite image or hand-written recipe to be printed directly into the fabric of the towel. This way the towels are easily washable and you can even iron them if needed.
Each towel measures about 28×28 inches and the image/recipe is approximately 13×15 inches.
I decided to have my towel decorated with some of my food photos. I'm really happy with the outcome. The towel quality is really good and the image looks a little bit vintage and weathered, giving the product a nice aged look.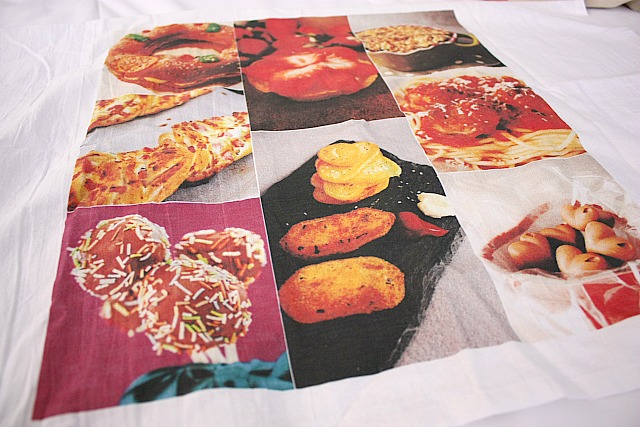 The towel is a little bit bigger than I'm used to, but as the image is printed on the bottom half of the towel it looks great even if the towel is folded.
Lindsay also sent me a surprise towel with my watercolor initial. It was a really great present. As I really love the design of the towel I just can't bring myself to use it in the kitchen. Instead, I'm thinking of making it to a throw pillow for my daughter's room, as A is her initial too.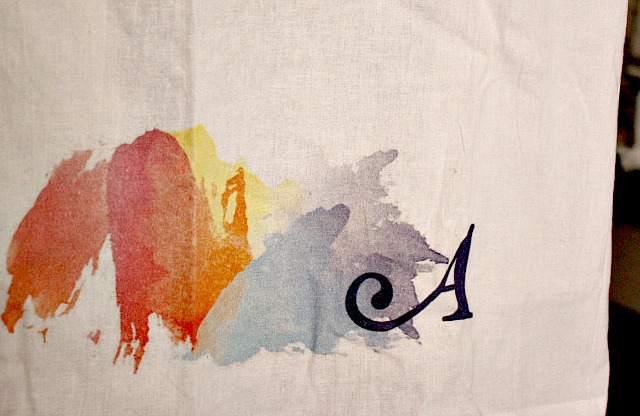 These custom kitchen towels make a great gift for grandmothers, mothers, newlyweds or also to kids who are leaving the nest. It's a beautiful way to pass family recipes and a part of family history from generation to generation.
Lindsay Burck Designs also offers personalized aprons, t-shirts, scarves, hoodies, wedding totes and much more. Check out her Etsy shop and find your perfect holiday gifts now!