TuneCore is always two steps ahead – that's one of the reasons we love this service for musicians. Facebook is launching an audio recognition feature on iOS and Android in the coming months and TuneCore is preparing its artists to be ready for it.
The Facebook audio recognition will be super easy to use – just use your iOS and Android to 'hear' a song that's playing through the microphone. The audio recognition will find a match and presto – it connects with your Facebook account so you can add the song to a post. It will feature the song name, cover art and artist name… no more trying to figure out what the song is!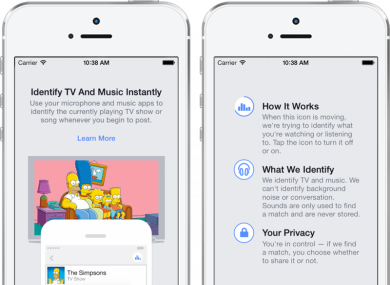 TuneCore Music Distribution is preparing to add their musicians' songs to the Facebook feature. For a one-time fee, they will add all your music to the audio recognition feature. After you buy it, any future music you release will automatically be added to the Facebook special.
Are you interested? Check out the details here!
This post was created in partnership with eAccountable. All opinions are my own.