***This post contains affiliate links and we will be compensated if you make a purchase after clicking on our links. This doesn't affect the price, but we do appreciate your support in this way!
We're running a fun feature this month on different wedding destinations and their unique styles, thanks to Rent the Runway, who is providing the inspiration. Last week, we touched upon the beautiful Napa/vineyard-inspired weddings.
This week, we're heading to the American north-east, to the unforgettable Nantucket island.
If you are unfamiliar with Rent the Runway, it's an online service that provides designer dress and accessories rentals. They have a perfect dress for every occasion in your life. Really! With a selection of over 50,000 dresses and 10,000 accessories from famous designers, there's something for everyone.
So what it is about Nantucket that places it in our #2 featured wedding destination?
Well, it's a quaint, beautiful county and island which happens to be a popular wedding destination for couples in the region. Close to the mainland, it's easily accessible by boat, and has stunning wedding halls by the water. For Nantucket wedding style, think shades of blue inspired by the ever-present surrounding waters, classic, pretty, stripes and beautiful ladylike embellishments. Plus, think of summer warmth with soft breezes – so thin, comfortable dresses are all the rage for guests, brides, and bridesmaids alike.
Here are some of our favorite dresses for Nantucket weddings:
Mint Mosaic Maxi Dress by Erin Fetherston ($100 Rental/$455 Retail)
This beautiful dress by Erin Fetherston is sweet, soft and with light fabric, perfect for the Nantucket weather.
Aquamarine Katrina Dress by Shoshana ($60 Rental/$298 Retail)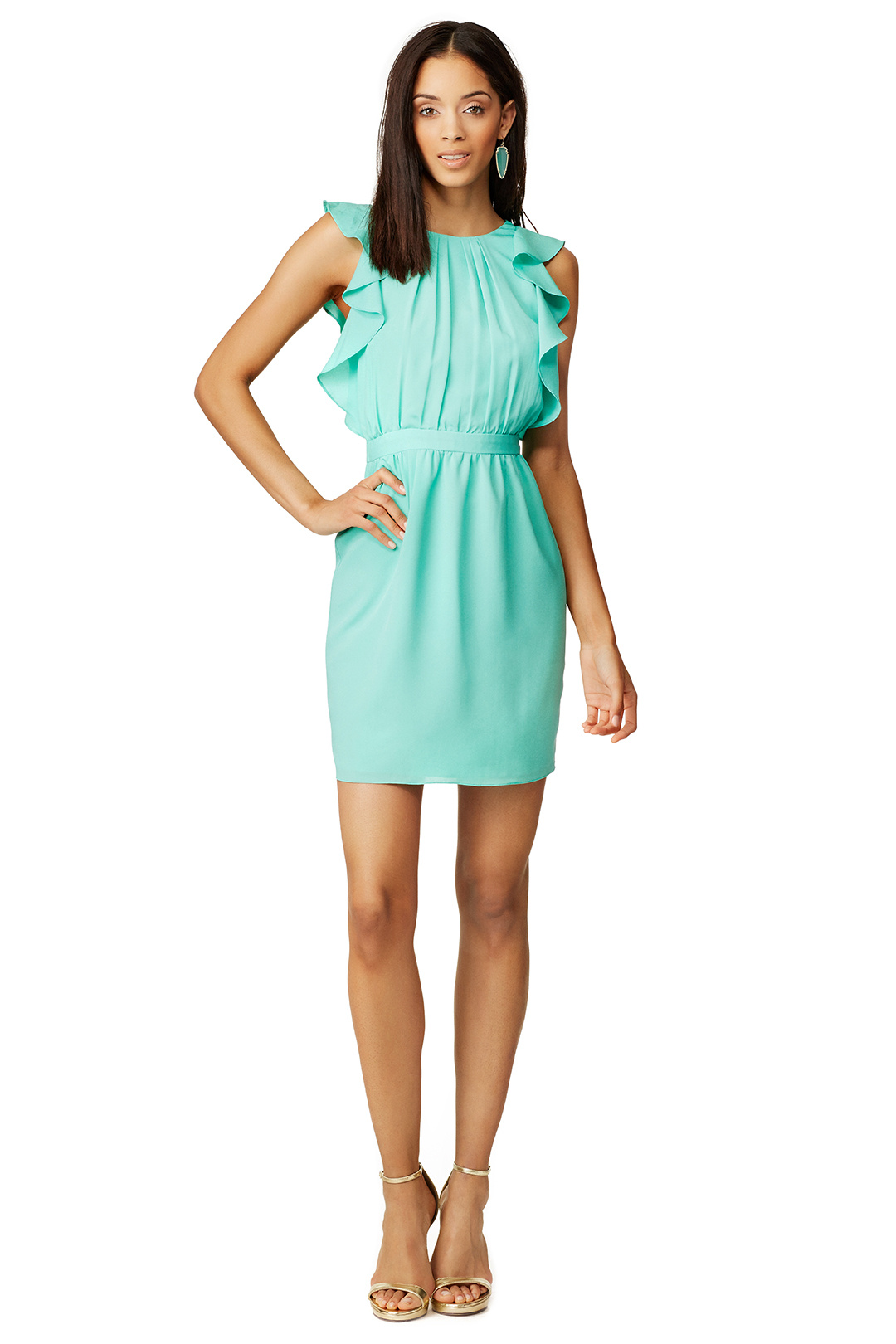 Sweet and with a soft aquamarine tone, this dress will have you as the belle of the ball! (or the wedding)
Blue Shell Shift by Lilly Pulitzer ($40 Rental/$188 Retail)
Patterns galore! Add a little fun to your look and the party with this cute and simple dress.
Don't forget that you can get $25 off your first rental of $75+ with new code FIRSTRTR25X75X!
What will you be wearing this wedding season?