*This article includes affiliate links which means we may make a commission if you sign up for a premium membership. Please note that this in no way influenced the review.
We recently had the opportunity to test out Grammarly, a handy tool that finds & corrects far more mistakes than a regular word processor.

I'm obsessive about proper grammar, syntax, and spelling (my English is not at such a high level for no good reason!) but alas, being that English is my second language, I often make small mistakes. Microsoft Word never catches them. 🙁 Grammarly promised to do so.
With that promise, I was very excited to test out Grammarly to see if it could catch my mistakes and correct them. As a writer and blogger – I need the extra editing help!
Yay or Nay?
A big yay for Grammarly!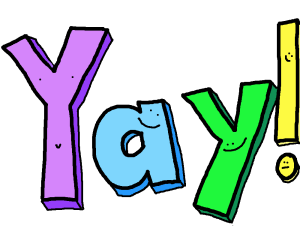 Being a blogger and a freelance writer, Grammarly has been a life saver. From small mistakes such as using "in" instead of "on", improper grammar or bad translations from Spanish, it catches everything. It significantly increases the quality of my writing.
At this point, I can't imagine publishing a new post without first passing it through Grammarly's editing review. I'm ashamed to publish it with the many mistakes I make in the content!
A Glimpse at The Grammarly Editor
Once you upload or create a new document, it only takes a few seconds for Grammarly to quickly scan through your text and start pointing out the errors. They will show up on the right-hand side along with suggestions on how to fix the mistakes. A swift click will correct them while showing you where you went wrong. Very handy!
Features
I'm not sure if the features were there when I first tried out Grammarly, but once I noticed them, they were a complete game changer. It looks like they're putting the extra effort into making the service as useful and accessible as possible!
Browser App
It looks like this is new, but so far, it's amazing and the best feature for us bloggers. For starters, it's free (premium membership gives you better results, though). With one quick click, I downloaded the plugin for Chrome and it's now checking all my browser-based writing. It's now my editor on Gmail, WordPress, Twitter, Facebook = AWESOME. 😀
I'm loving this feature!! Handy and a button click away. Check out how it works on WordPress (red circle bottom right):
In-browser Editor
This is how I was using Grammarly at first until I noticed the more accessible features.
The in-browser editor is very easy to use. When you log in to Grammarly, you are immediately taken to the dashboard where you can either upload a new text document, start a new writing project or take a look at prior documents and edits. Editing is quick and only requires a few clicks. Everything here is easy to use and understand – the learning curve is minimal at best.
Microsoft Office add-in
I write most of my freelance work on Microsoft Word, so it's easier for me to download and install the plugin than to continuously head to the browser-based Grammarly editor. The plugin is easy to install and works just as well as their in-browser software, but it's available only for premium users. Regardless, kudos to Grammarly for giving us writers that feature!
Who Should Use Grammarly?
Bloggers – well-written content is easier to read, gains more interest and results in more followers. It's also preferred by sponsors who are paying good money for a write-up! As a blogger, I pride myself in writing good content, so errors are a big no-no!
Students – Grammarly can make a huge difference in students' work whether it's younger children, high school students or even university students. We all need some help editing papers. I'm actually pushing my little sister to use this software asap. Grammarly will help correct her written work before turning it into teachers. I can only imagine their shock when they see her improvement! (Grammar is not her forte)
Writers – Writers may think that they are above and beyond the need for editing, but having worked with about 20 writers in the past few weeks, I am now certain that the majority do little to check for mistakes in their content. Turning-in content with misspelled words, incorrect syntax, diction, and grammar is inappropriate and will result in never being hired again. Not to mention – it's incredibly unprofessional! Of the group of 20 writers that I just mentioned, we fired about 18 due to their low-level writing – no kidding. Easily avoidable by putting a little extra effort by using an editing software.
The Cost
The basic version of Grammarly (in-browser or browser app) is available for FREE.
However, if you want to take your writing to a higher level and check for details such as word choice, use of colloquial phrases, incomplete sentences, complex and compound sentence punctuation and so on – you need the premium version.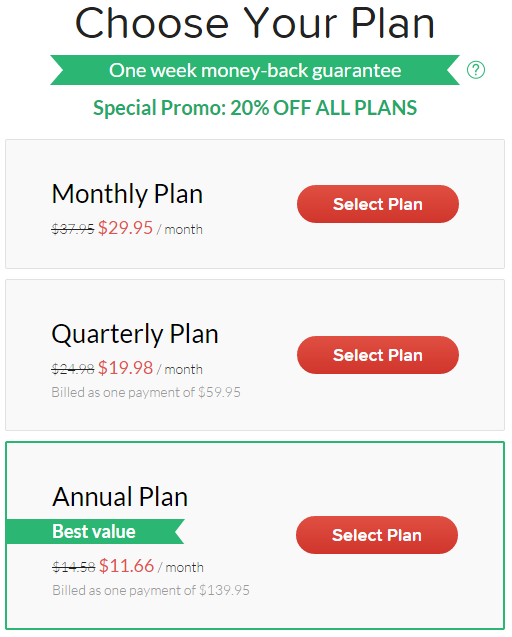 All things considered – Grammarly premium is affordable. They currently have a 20% off promo – so prices are lower than usual! (Depending on when you reach this post, prices below may have changed once the promotion is over)
With an annual plan, the cost is only $11.66 per month, and it's enabled for all plug-ins and add-ins. If you're looking to use Grammarly for shorter periods, the price will go up (Quarterly Plan is $19.98/Monthly Plan is $29.95). For writers like myself, the $11.66 yearly plan is worth the investment – it's not like I will stop writing anytime soon!
You also have the option of trying out Grammarly premium for 7 days. Select a plan, take a week to try the editor, and if you want to cancel for ANY reason within those 7 days, your money is returned. Easy as that. 🙂
Take the plunge into better writing! Download Grammarly now to improve your content!