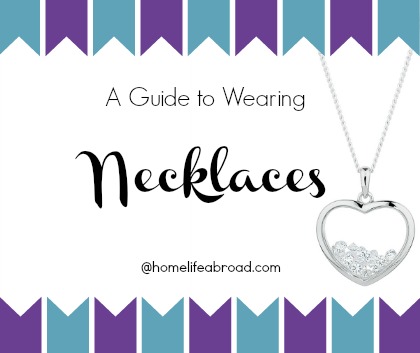 A necklace can complete an outfit, giving it a touch of fun or elegant style. It's the accessory that creates the strongest focal point, and it has the power to add a wow factor to an otherwise simple outfit. I'm not talented when it comes to picking out the best necklace to accessorize my look, but thankfully there are plenty of wonderful sources out there who have made it all the more clear for me!
This article is meant to be a helping guide for those accessory-blind gals like myself who need a basic breakdown of what works – and what really doesn't. Hopefully, it will have us all accessorizing like the pros!
1) Match your necklace to your neckline
When choosing your necklace – whether it's the type or length-, your top's neckline matters. If you choose the wrong necklace, you may end up creating a cluttered look or feeling uncomfortable. A plunging neckline will be best left bare, rather than pointing extra emphasis on the chest area. V-shaped necklines are usually best accessorized with v-shaped necklaces that don't quite reach up to the shirt. For longer necklaces, match with a bateau neck or turtle neck – the jewelry adds a great touch of color and fun.
2) Eye-catching pieces do wonders
Pendants can add so much character and beauty to an otherwise simple neckline. The design can complement and personalize an outfit, especially if there's a story to the pendant such as a romantic gift from a partner. Charms also come in an unending variety of colors, shapes, sizes and designs so you have your pick. Heart pendants are usually very sweet and add rosy warmth to your overall outfit – we particularly like this brilliant piece from Michael Hill.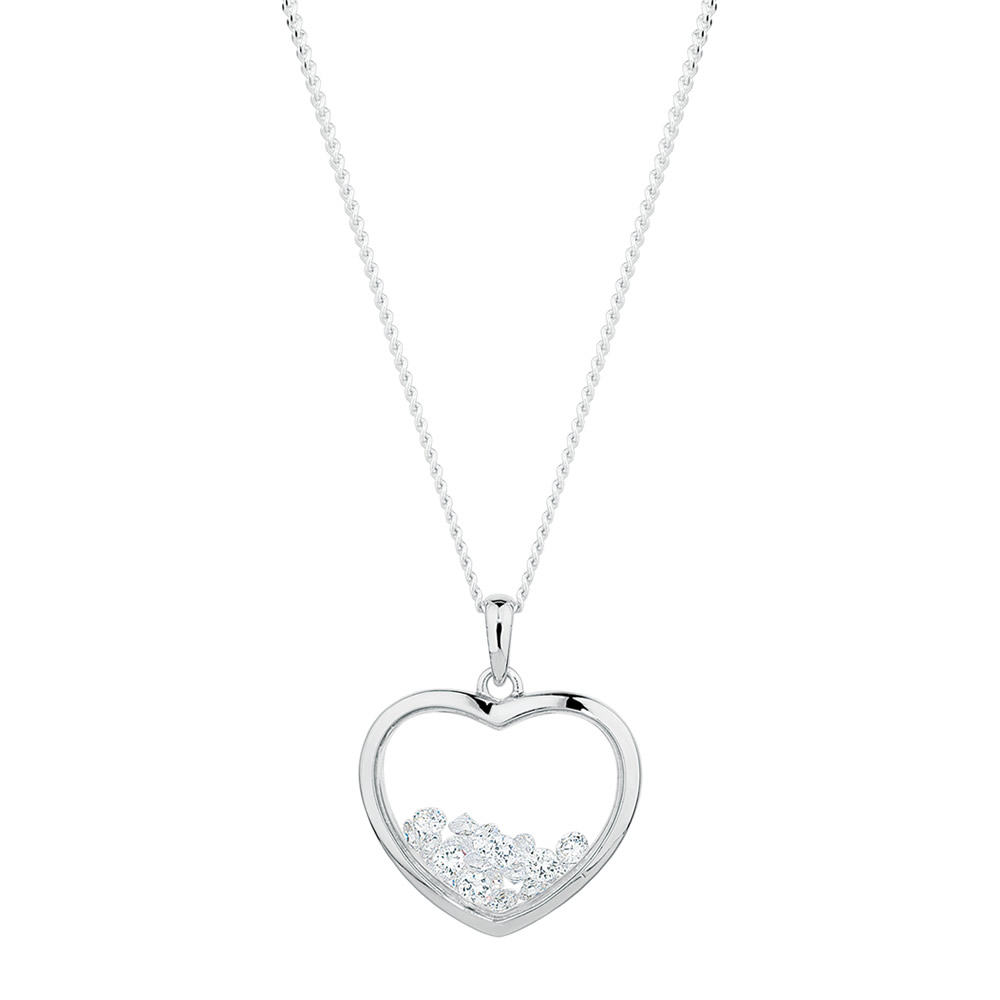 3) Accessorize for the event
As you can see in the image below, each type of necklace will create a completely different look to your outfit – ranging from more casual to more romantic, younger, and so on. Depending on the kind of top you're wearing, you may want to experiment and select the length and style of necklace that works with the style you're aiming to achieve that moment. For example, to accessorize for a fancy party, try a short & simple v-shaped necklace over a bulkier or longer necklace.
4) Length matters
Necklaces can come in a wide variety of lengths. You should avoid causing a clash between your outfit and the accessory, and instead ensure that they both work together aesthetically. If your outfit is too busy, a longer necklace may add clutter to an already loud pattern. The length will also create a visual statement on its own: shorter necklaces tend to be viewed as more elegant, while longer chains are more playful or Bohemian. Play around with different lengths and trust your intuition!
5) Don't be afraid to experiment
With such a huge variety of necklaces out there, it's fun to experiment with different types and styles. I myself have all kinds of necklaces, from long and chunky to sweet and simple. Before picking the finalist for my outfit, I will usually try out a few combinations. Remember: you don't have to buy necklaces to learn what works and what doesn't. You can just simple try them on in stores and start getting your eye trained to accessorize with style.
What tips do you have for wearing necklaces or other accessories?