Disclaimer: This article is meant to provide general information. For advice related to your specific situation, please consult a doctor. See our disclosure here.
CBD is a controversial subject, one that has had a negative connotation due to its closeness with marijuana. So, right away, here is some clarification: unlike marijuana, CBD is non-psychoactive, which means that it will not get you high.
Ever since the legalization of industrial hemp in 2018, as well as medical and recreational cannabis in some U.S. states, CBD products have increased in popularity and availability through a variety of forms.  Not only are these products available in pharmaceuticals and dispensaries, but also in retail outlets, such as cafes, malls, smoke shops, and grocery stores, among many others.
CBD is short for cannabidiol, a chemical compound that comes from the infamous cannabis plant. This plant has two different species: hemp and marijuana. Both contain CBD, but hemp contains a higher percentage of the compound, while marijuana contains more THC. Note that THC is the psychoactive ingredient that causes the feeling of euphoria, or, better yet, the feeling of being "high".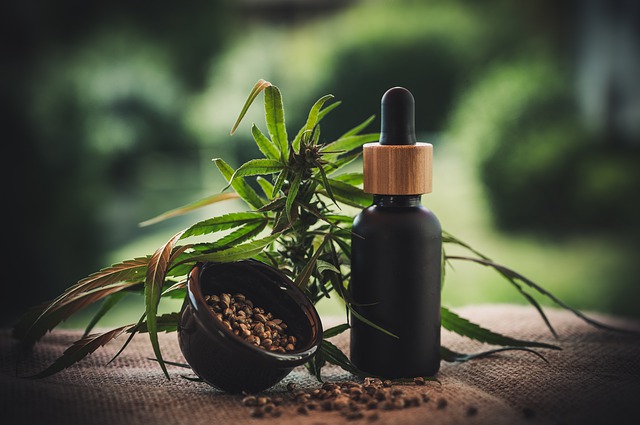 Health Benefits Of CBD
There are many health benefits to CBD, and numerous ongoing studies are discovering even more pros. Here are some health benefits attached to CBD:
Relieves pain caused by chronic pain and arthritis
Helps manage anxiety, stress, or depression (also anxiety-induced insomnia)
Helps PTSD victims
Might help to ease cancer-related symptoms
Reduces acne and improves skin due to its anti-inflammatory and anti-aging  properties
Manages seizures among children
Current studies also demonstrate that CBD has the following health advantages:
Alleviates neurological disorders, such as epilepsy and multiple sclerosis (research and studies are still few concerning this matter)
Improves heart health with its ability to lower high blood pressure
Helps individuals with autism, schizophrenia, and diabetes
Might inhibit tumor growth
Ways To Add CBD Products To Your Daily Routine
Incorporate Them To Your Body Care Routine
There is quite a range of topical CBD creams, oils, and lotions that you can directly apply to your skin, nails, or hair.
CBD has been shown to treat acne and combat the effects of aging. Acne is an inflammatory condition; CBD can reduce inflammation, thereby reducing redness and possible breakouts. Studies have also shown that the compound lowers the production of sebum, which is the oil that clogs the pores.
As of today, there are already a lot of established CBD skincare companies in operation. Apart from the products mentioned above, there are also CBD bath bombs and CBD lip balms that you can try out and add to your skincare routine.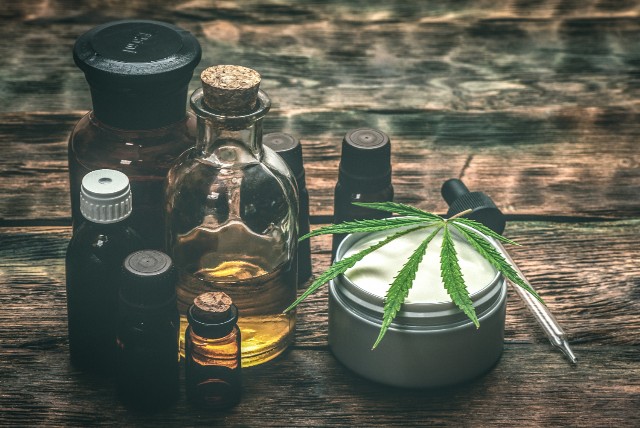 Simply Add Them To Your Foods And Drinks
There are various edible CBD products available in the market today, such as chocolates, gummies, and other types of goodies. With CBD coming in the form of an oil, you can pretty much add it as an ingredient to anything. For example, fast food chain Carl's Jr offered CBD-infused burgers for a limited time back in 2019. It is important to note, however, that CBD taken through food is not as potent as the other variants.
CBD-infused water, tea, and beer are available as well. CBD coffee is also rising in popularity, an energy-boosting drink that you can take whether at home or at your local cafe. If you're already a coffee drinker, this is an easy way to incorporate into your day-to-day life.
Take Them As Daily Vitamins
CBD pills, capsules, and vitamins look just like the ones you'd find in drugstores. So, if you already have a few vitamins you take daily, CBD would be a great addition. CBD supplements can reduce your stress levels and even aid you when you have trouble sleeping. Find more information here at Cheef Botanicals regarding this matter, so you'd end up with premium quality CBD supplements that truly work.
CBD-Infused Workout Gear
Believe it or not, a company called Acabada Activewear has launched a line of workout clothes that contain CBD. According to the company, the said pieces will help with soreness and promote healing before the physical activity. CBD droplets wrapped in polymer coating have been implanted into the fabric. CBD is, then, released into the skin when there is movement or friction.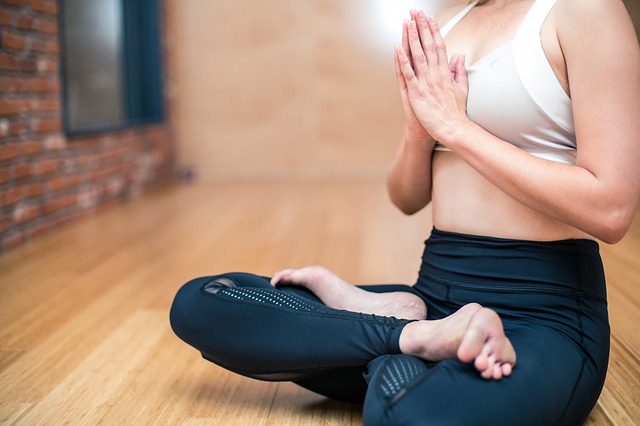 Consume CBD Tinctures Straight
Tinctures are concentrated forms of CBD that you put under your tongue (simply taken as an oil). Placing a little drop under your tongue means it can immediately be absorbed into the bloodstream. This is the most direct, strongest way of taking CBD. It may take longer for you to feel the effects, but these can last for hours.

If you have been entertaining the idea of incorporating CBD into your life but was never really sure how to do so, this article should hopefully encourage you to give it a go. Some of the CBD products you can try out are chocolates, gummies, coffee, tea, beer, lotions, creams, oils, vapes, and vitamins. However, it's pertinent to consult your trusted health professional first before consuming or taking any of these to avoid adverse effects.