**This post contains affiliate links and we will be compensated if you make a purchase after clicking on our links.


Are you a Carrie Bradshaw or a Mrs. Smith? Just in time for Valentine's Day you can take the "What's Your Style of Sexy" quiz featured at True&Co., and find the perfect lingerie to go with your alter ego.
Answer a few fun questions and True&Co. will show you suggested styles based on your quiz results. As an added bonus, you can register to win a $2,500 shopping spree by visiting the True&Co. blog for more details!
I'm a Mrs. Smith and some of my favorites are below!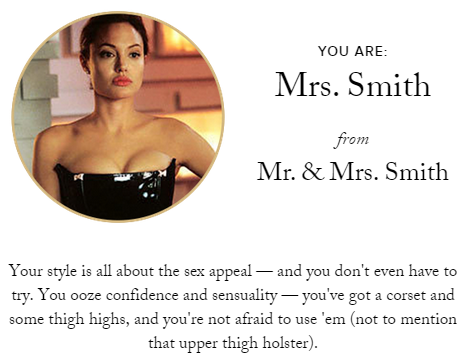 Well, the quiz result surprised me a lot. I wouldn't have thought of getting Mrs. Smith, I sure know I do not own a corset. LOL
After the quiz result, you get several pages of suggestions for the lingerie that would go with your type.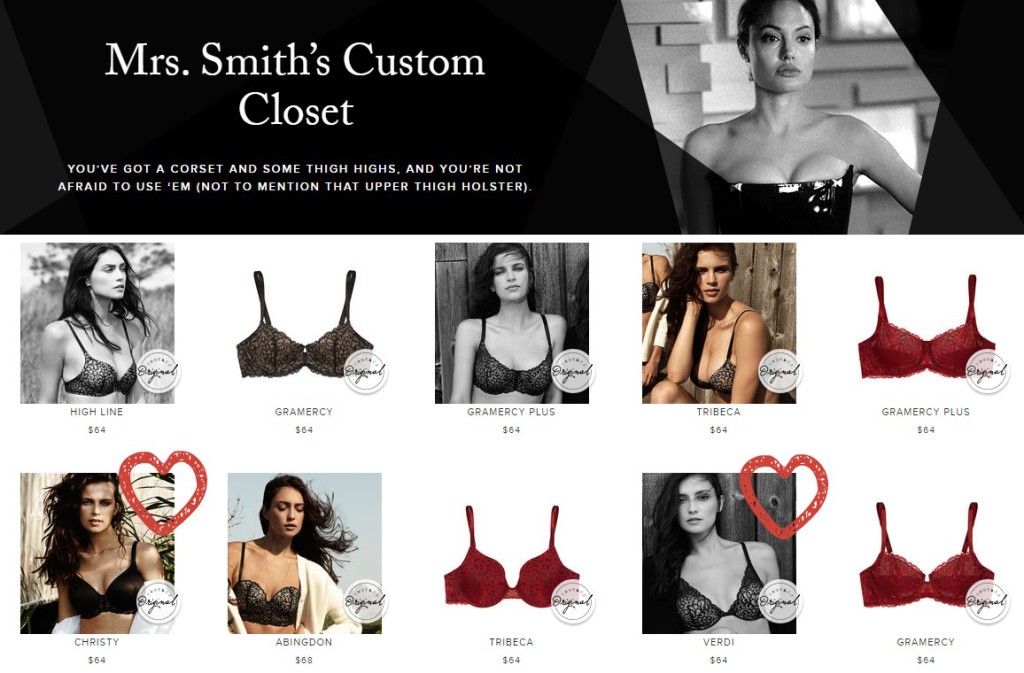 True & Co. has amazing lingerie options for every taste and body type. It's not late to make yourself Valentine's Day present, or give a hint to your significant other 😉
Shipping deadlines for Valentine's Day are right around the corner so remember the following dates:
*Regular Shipping Deadline: 02/04
*Two Day Shipping Deadline: 02/10
*Overnight Shipping Deadline: 02/14